Not a street corner without cheap salmon, overused chains and sushi with whatever sauce. Deprived of their favorite counters, lovers of exceptional raw fish are in need!
Phew: Do It In Paris went in search of gastronomic addresses, sharp maki-bars and knives of the most keen sushi masters in Paris who have moved on to the art of delivery with talent. Our achievements.
Most sourced: Hikyo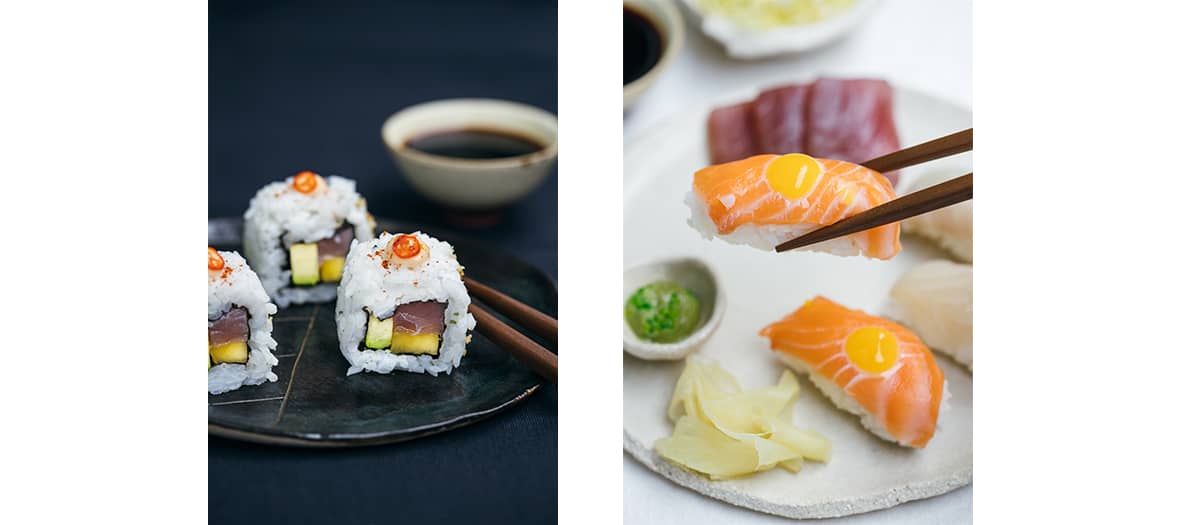 The confinement has allowed a few nuggets to emerge in dark kitchens , including Hikyo , a formidable label of organic sushi that is really too good for delivery all over Paris and opened by a shocking duo. In this case, the association of a serial entrepreneur Michael Sanhes with the stabbing of David Coulomb , former chef of Yannick Alléno .

The strength of their concept? First, the sourcing of phew around sustainable fishing (organic Greek sea bream, organic salmon from Ireland, yellowfin tuna, marinated mackerel, organic shrimp and prawns from Madagascar) and ancestral rice. Then: bet on fish and highly foodies associations with a tailor-made seasoning per bite. It gives salmon makis , mango and tobiko eggs with yuzu (€ 8.50), california rolls of salmon, cream cheese, avocado & fried onions, red tuna gunkan, avocado, grilled sesame (€ 9) and zest of lime (€ 4.50) or even space chirashis. And for once: yummy is not guilty !
Delivery or click & collect on Hikyo Sushis 14 rue d'Olso, Paris 18th
© @plus_une_miette on Instagram
Most fashionable: Onii-San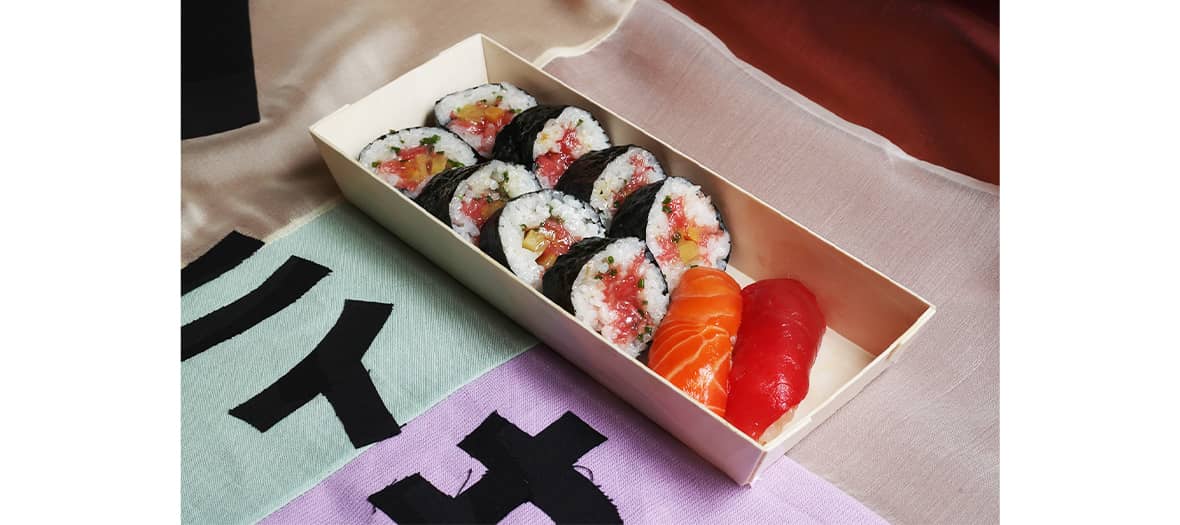 All the fashion people flock to this neo-canteen, conceived as a Japanese izakaya and co-founded by the DA of Nodaleto shoes. From confinement, Onii-San becomes Onii-H , his little sister dedicated to delivery. The opportunity to command his box consisting of 8 parts of fatty tuna maki / kampyo raised to perfection, a tuna nigiri red or Chutoro and salmon nigiri. As you wish ...
The ultimate 100% comfy option? Signature chirashi tuna marinated mirin / sake / soy, chopped shiso and nori, daikon, scallion, trout roe and signature rice in aged vinegar (€ 25), among other Tokyo street food specialties.
19 €, available for delivery via Deliveroo
© tgpguide
The most foodies: Soma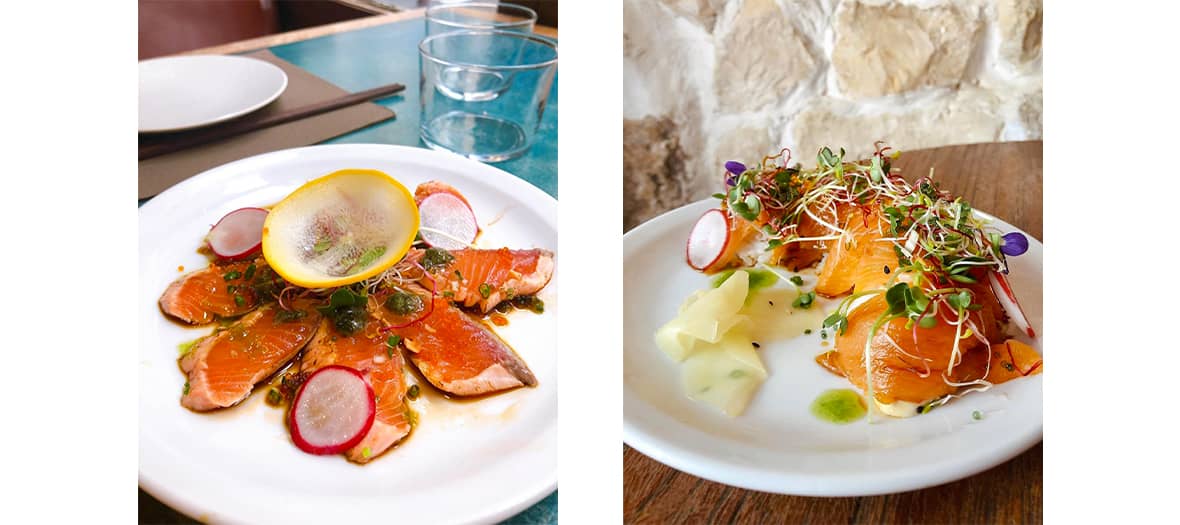 The creative and Japanese dishes of Soma , the most popular canteen in the Marais , are no longer a secret to anyone, so much so that they rhyme with perfection. Since the confinement, we meet its chic clientele of regulars (in turn Raphaël and Mélanie Thierry, the models and producers of the district, the editorial staff of Do It In Paris) come to seek in take-away its now adapted seasonal menu. at the delivery.
Real delicacies: salmon makis with green asparagus (€ 12), shrimp tempura futomaki served in large makis (€ 13), tuna sashimi with yukari cream and fried onions (€ 13) or tataki salmon with Ponzu sauce, served with a fresh spinach salad with sesame cream (€ 8). Addictive is a weak word.
Delivery or click & collect on Soma 13 rue de Saintonge, Paris 3e
The most creative: Blueberry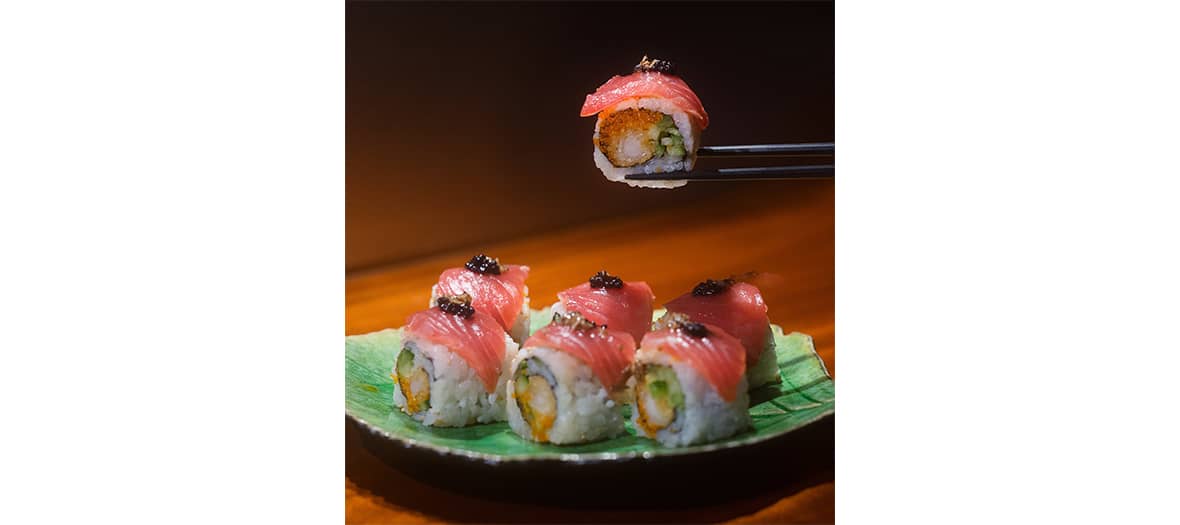 It is considered by amateurs as the best maki-bar in Paris . The chief Wong (who officiated in starred restaurant Shang Palace) heckling exceptional fish to achieve its sashimi and sushi chirachis now ready to deliver in a setting worthy of In The Mood for Love.
Among the best-sellers to absolutely test: Rackham le Rouge makis with prawn tempura, marinated tuna, spicy mayo, cucumber and summer truffle carpaccio (€ 19 for 6), Little Miss Kiwi made with salmon, kiwi , white radish, coriander and nori (€ 15) or the Chicken Pot with marinated breaded chicken, avocado, mayo and espelette pimet.
Order and delivery throughout Paris on BLUEBERRY AT HOME and in click & Collect at 6, rue du Sabot - Paris 6 (SMS 06 03 87 53 84)
The most Californian: Rice and Fish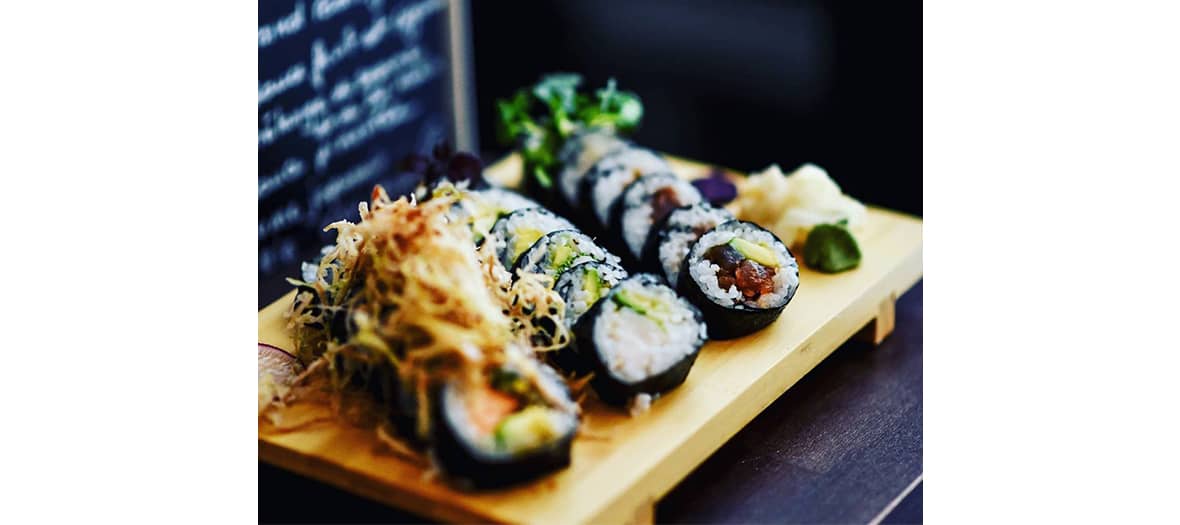 The cool fusion of Los Angeles , Tokyo and Paris , this is where it happens… We no longer present the divine US canteen opened by Andy, an American anxious to import Californian coolness and his best super maki on the cobblestones of the 2nd arrondissement… by concocting them with French ingredients in a short circuit!
Feeling oblige, Rice and Fish serves as the ultimate reference in the art of California Roll and style maki. To order dare-dare: their cult recipe, the Chenille with avocado, eel + secret sauce, the JFC with chicken katsu, avocado, cucumber and Tonkatsu sauce or the Creamy Scallops maki with scallop tartare, aioli, tobiko and new onions. Other bestsellers: the sashimi salad (€ 15) and the spicy chirashi (€ 15).
In delivery and in click and collect on Rice and Fish 16 rue Greneta, Paris 2e
The most starred: L'Abysse by Yannick Alléno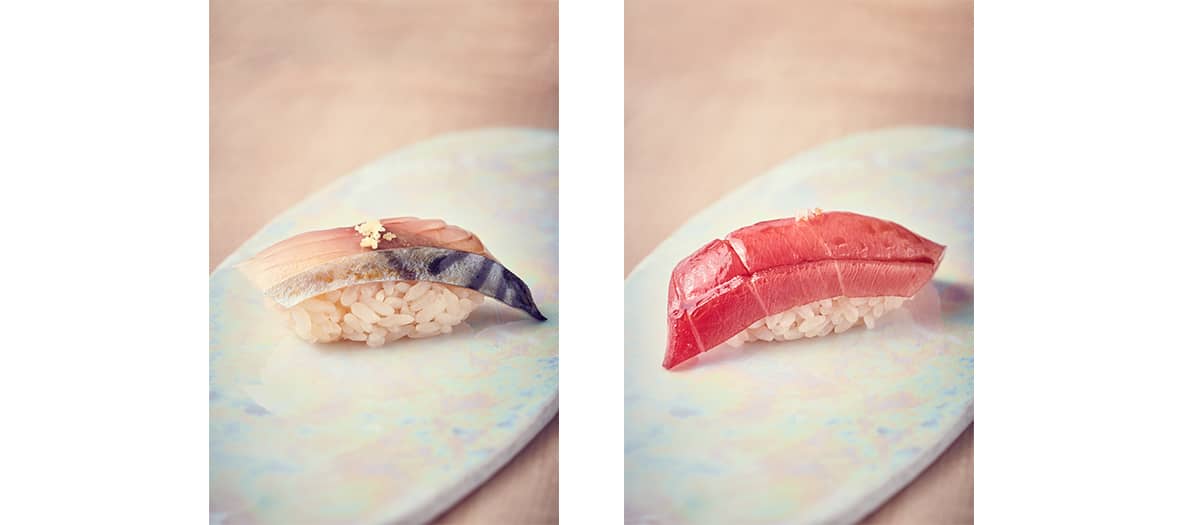 Only Yannick Alléno was able to convince the extraordinary Japanese sushi master Yasunari Okazaki to come and open the most sophisticated sushi bar in the capital in the heart of the Pavillon Ledoyen and win 2 Michelin stars with this wonderful Japanese restaurant.
The Abyss now offers its extraordinary gastronomic menu according to the arrival of the fishery… Collection of nigiri sushi, sashimi, sushi, makis for tasting before the highlight of the show: a chirashi of noble fish to accompany fantastic sakes from the house cellar, also in take away .
L'Abysse to take away by delivery or click & collect at Pavillon Ledoyen 8 Avenue Dutuit, Paris, 8e
Also discover the best burgers in Paris and Otto, a little piece of Japan at Mouffetard area in Paris