Right near the rue des Rosiers greasy spoons, this new made in Japan enclave is the healthy refuge. The proof? When all the super thin twigs wearing Uniqlo in the area are already regulars.
No falafels here, but bentos and donburis, bowls of rice garnished with meats and veggies, typical of Japanese cuisine.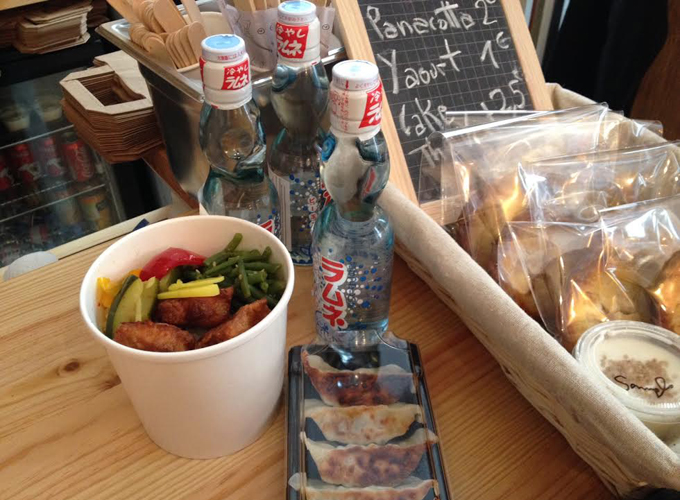 These detox dishes are make with super fresh products and concocted all the after-noon by real Japanese. Each bowl comprises a protein base (meat, fish or veggie), such as their delicious terryaki chicken, a choice of two vegetables (sesame carrots, Japanese ratatouille) and a vitamin topping (rosé ginger or marinated yellow radish). A light but savory meal that does not leave us hungry…applause. Same principle for the bentos divided in five compartments with evolutive recipes depending on the daily market (base, Japanese taboule, salad of quinoa, rice, lentils).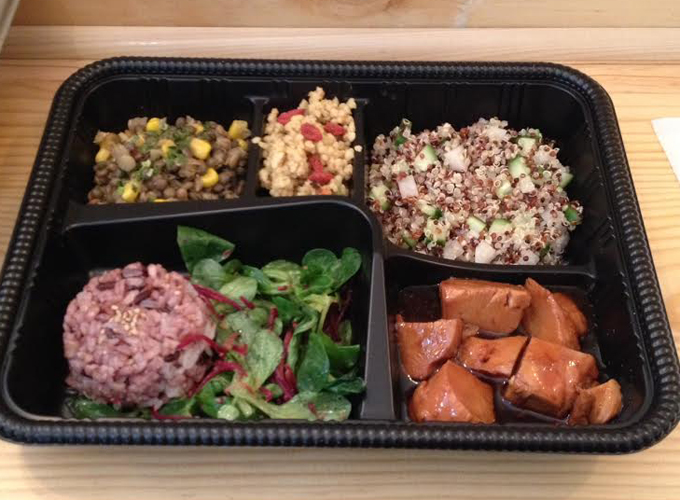 As for desserts, the green tea cake (2,50€), the smooth panna cotta with sesame (2 €) and the pear tart are frankly acceptable follies.
The must? The complementary house green tea.
Open Tuesday to Sunday from 11h30am to 4h30pm
Donburi between 7 & 9€, bento 9€
More info on the Facebook page of Don's