Head for Les Batignolles where a fun gang of buddies has succeded the ultimate mission of making this establishment "the'" ultra trendy restaurant of their district and the new place of all the young cool cats to hang out where it's fun to come enjoy the great cuisine of two 100% Italian chefs.
As for the pizzas: go for the starlet "Valeria d'Estate" : cream of truffle, ricotta, panned pleurottes mushrooms, truffle oil and slivers of truffle..! For 21€, this wild is really worth the detour.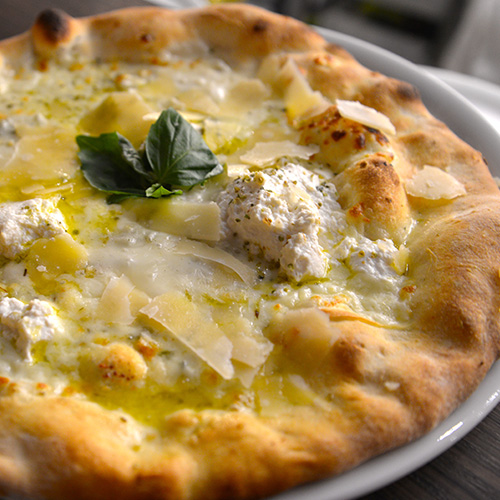 We adore: the squid, fennel and Sicilian pimento salad (10€), the ultimate whim for seafood lovers.
Open Tuesday to Saturday de from noon to 2:30pm and from 7:30pm to 11pm. Italian brunch on Sunday from 12h30pm to 3pm(25€).