You are lucky enough to have a small Parisian balcony? Yes ! However, it is not always easy to transform this extra square meter into a corner of paradise. So go for a wild decor and imagine your balcony as an extra room. A perfect islet to cut yourself off from the world.
Think up an XXS decor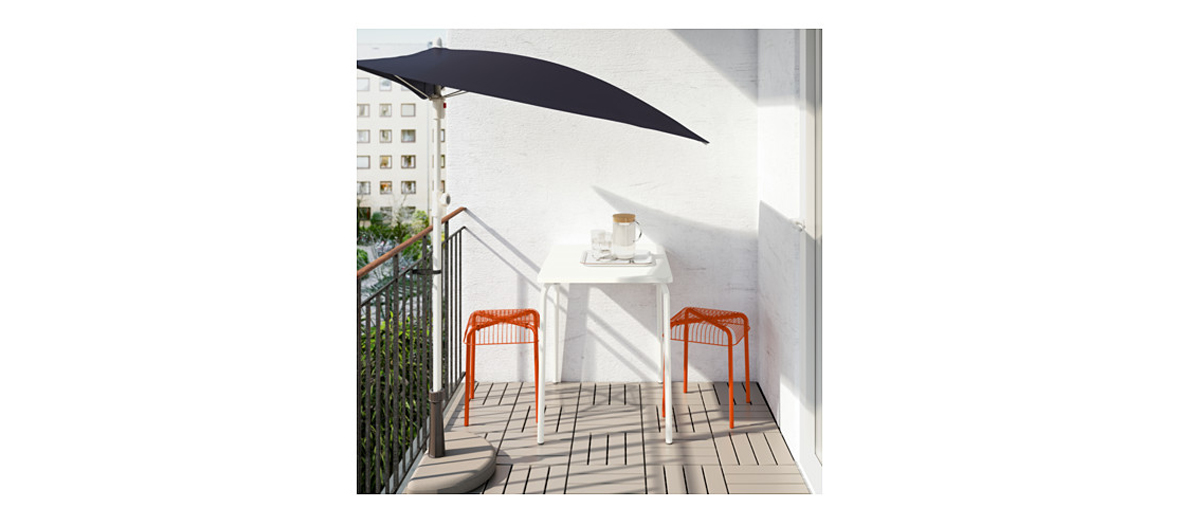 Small is beautiful: preferably colourful and modulable furniture pieces, in order to optimise space as much as possible. This table with its red stool from IKEA for €49.88€ will be just right. It's foldable and plates can be piled up. It has everything you need for extra room. If there are many of you, it's also possible to use it inside as a side table in order to squeeze as people as possible on the balcony—drink in hand.
Dare the vegetable garden table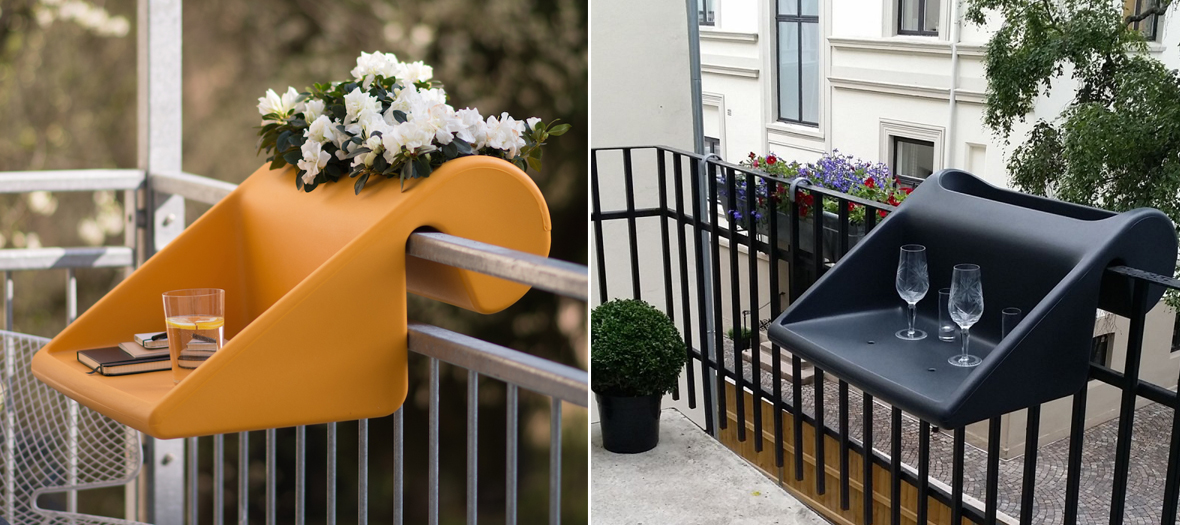 The Reforme label has wagered on 2-in-1 furniture: a vegetable garden-table at €155. You can imagine it as an aromatic container or a champagne bucket, like a happy hour-table or a mini-office to leisurely work in the sun. It's the ideal solution in order not to loose a square centimetre on the ground. Small plus, the raised sides stop the wind and avoid that all your papers away.
Invest in a stylish BBQ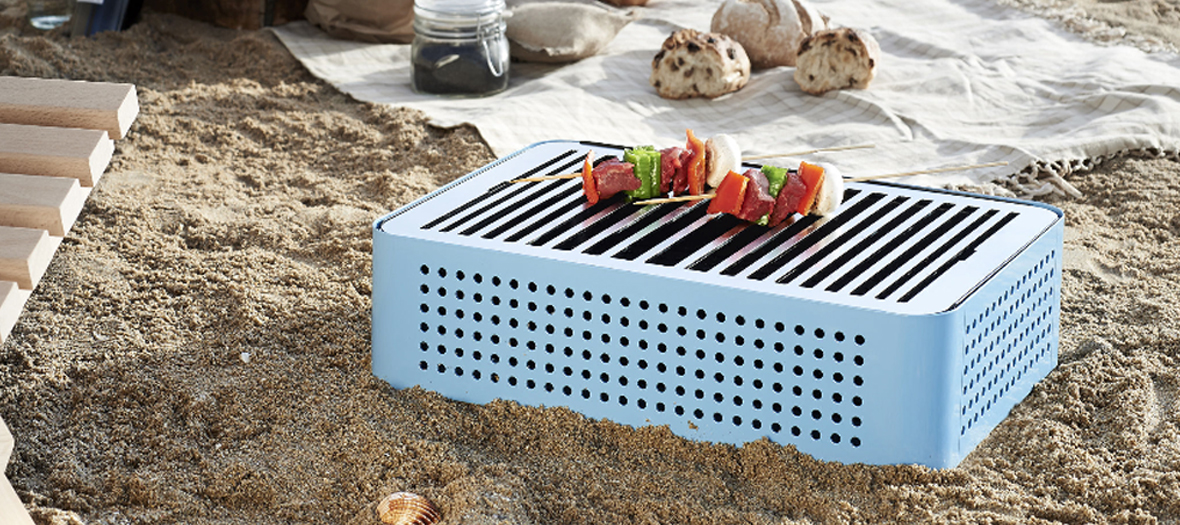 Who said you could not barbecue on your balcony ? RS Barcelona proves to sceptics that everything is possible with your portable barbecue in a pretty vintage spirit satchel for 300€. So there!
Transforming your balcony into a living room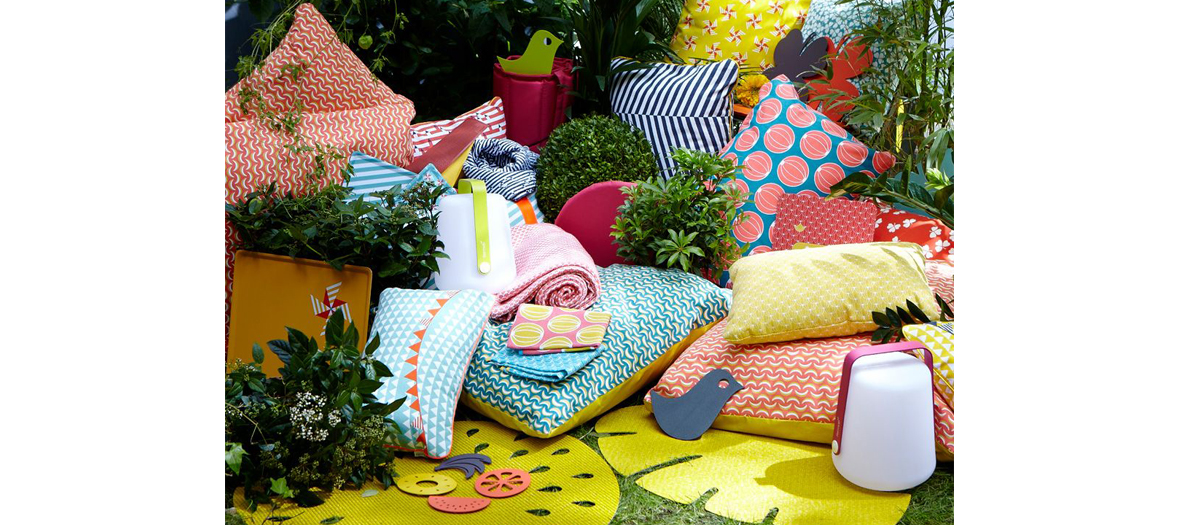 In keeping with the bohème spirit, settle yourself on the ground and imagine a cocooning space to enjoy the sun and read a book. Ultra simple, just place on the floor comforters and large cushions for a 100% bohème style, like those of Fermob Envie d'ailleurs in Teflon for €55.
The Mediterranean garden option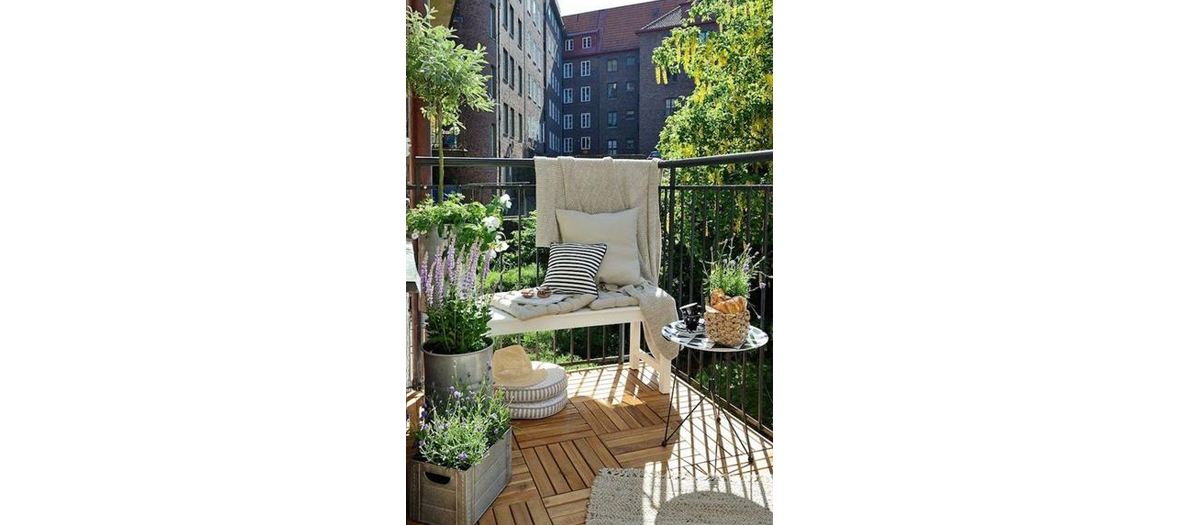 You dream of a deluxe holiday bubble in the middle of Paris? A corner of paradise where olive trees are next to the orange trees of Paris Pousse? Nothing more simple, just install a wide array of plants...
Chilling on outdoor poufs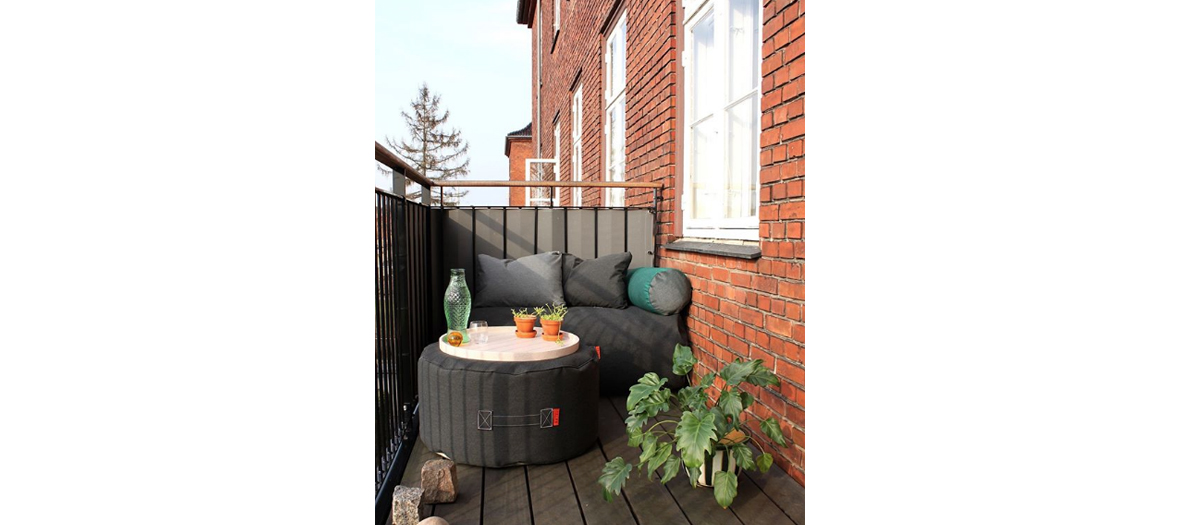 Otherwise you can opt for the Fatboy hit with a farniente spirit: the round XXL Pupillow pouf for €269.95. Without forgetting, Trimm Copenhagen, the ideal brand for a Scandinavian-style outdoors, such as these streamlined matresses.
Dare the wicker chair-swing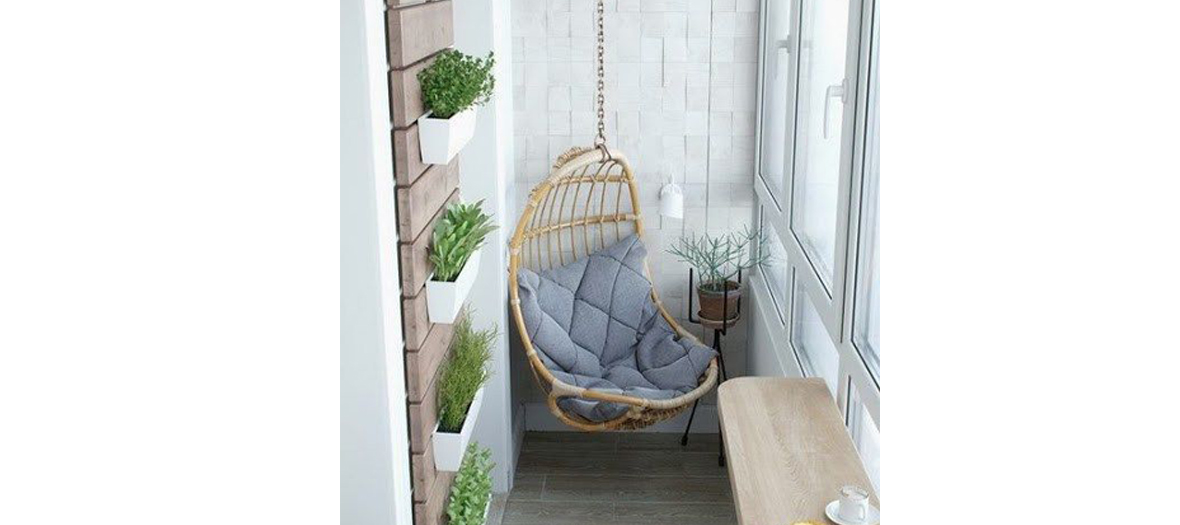 Since a small balcony will never be a large terrace, you might as well go with the spirit " better to be alone than in poor company"... and give it style with a swing-chair, the new furiously trendy accessory to be showcased on the most stylish balcony of the capital, while imagining yourself in the country as a supplement: a view on the zinc roofs of Paris.
Try an industrial lighting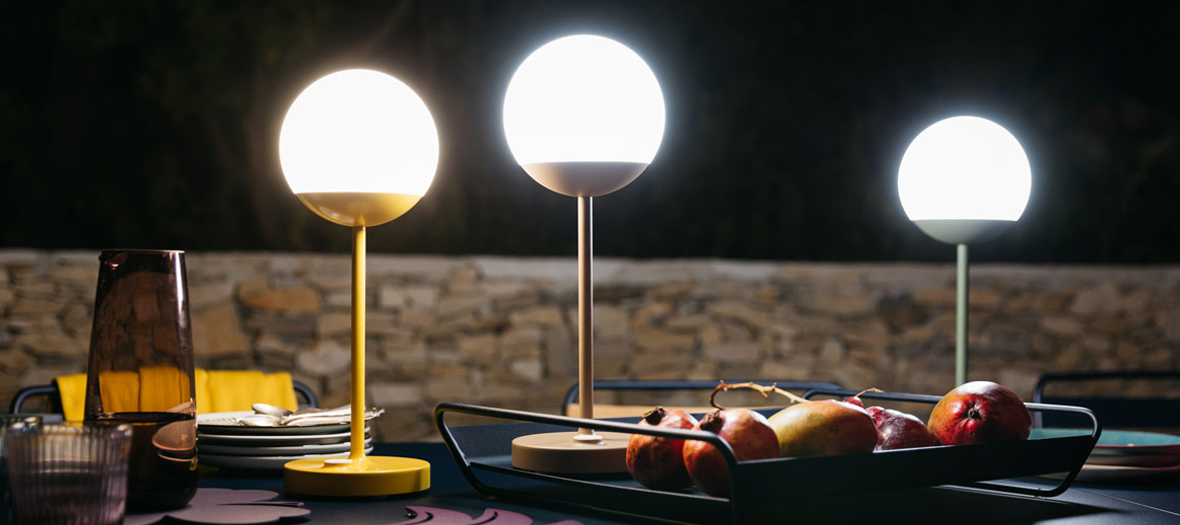 Even at night time, your balcony can become the place to be, by adding an industrial style garland such as this one from Maison du Monde for €79.99. And this year's outdoor darling can be found at Fermob with its Mooon lamp to place wherever you wish.
Think of using fake grass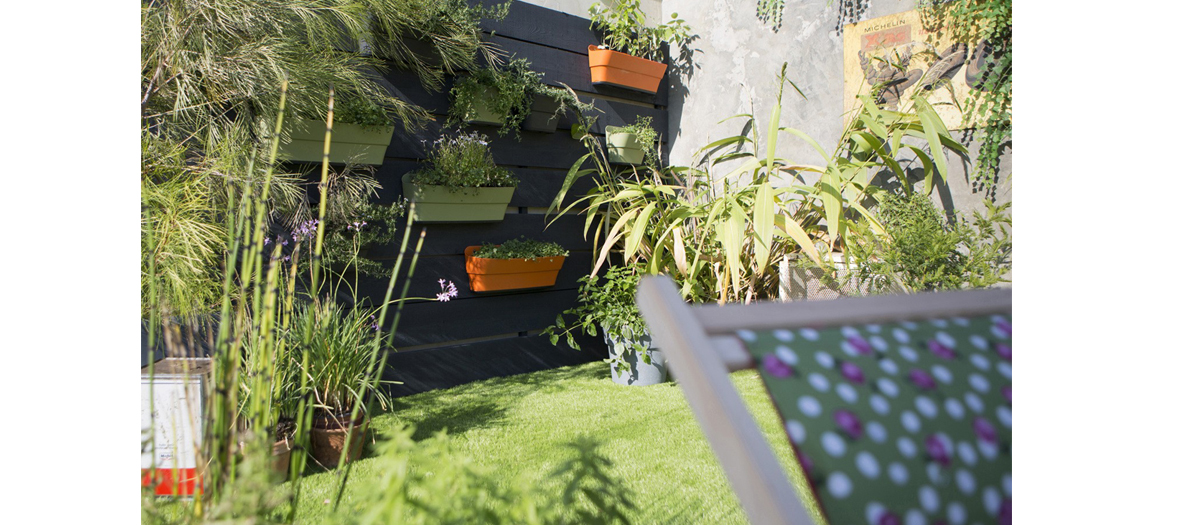 Considered for a long time as the ultimate in kitschy poor taste, new materials allow to turn what you walk on into a stylish and wildly soft accessory that will cover up your cement floor. And this happens to be the artificial grass that is super easy to stick on, just like wall-to-wall carpet, that will immediately be adopted.
Surfing on a helpful site
You do not have a green thumb and you think the balcony of your neighbour looks a lot better than yours? No problem: Monbalconparisien has a solution to rival in inspiration and create a crazy green ambiance. All you need is the surface and the exposure, the site gives you advice for the most appropriate plants and pots. In one click, you are all set and can organize to have them delivered right at home.
Also discover Wicker, the new design phenomenon.