©Dilia
The mafia of Italian super chefs has done it again! Having left for a new setting, native Sardinian Simone Tondo turned over the local of his restaurant Roseval to young Tuscan Michele Farnesi.
New chef, new flagship, but identical chic rustic tavern, benvenuto to Dilia.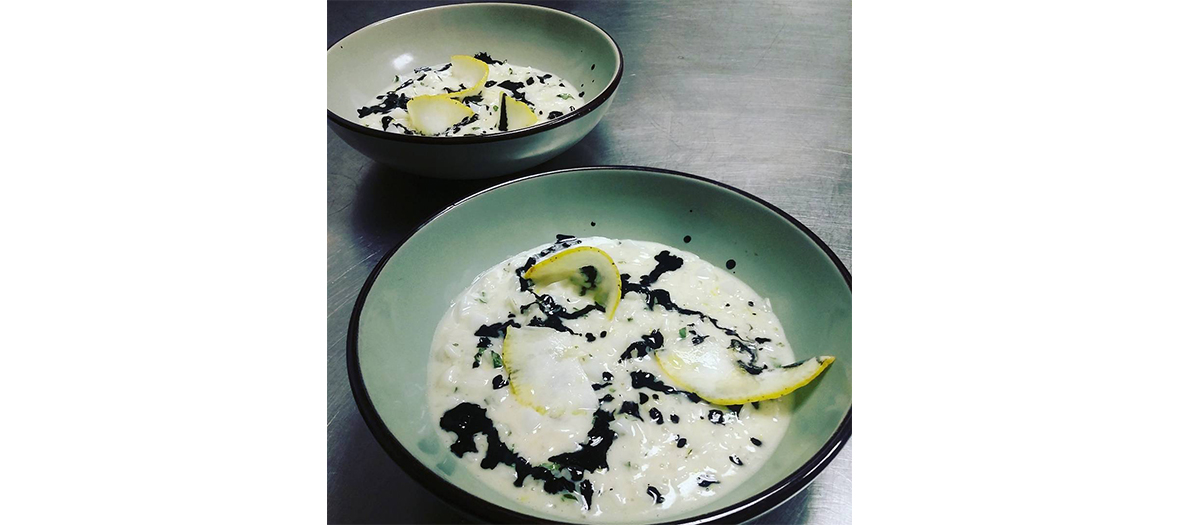 An angel face with tattooed arms, Michele already made a name for himself at Saturne, Rino, Thoumieux and more recently as chef at Heimat. Having become THE maestro, he concocts a very personal Med cuisine along with Mamma's classics. Special kudos for the pastas!
To be noted, the free-style evening menu 44€ in four parts.
Open Tuesday to Saturday noon and evening. Lunch formulas 16-19,50€. Unique evening menu 44-60€.
Also discover Piero TT, the italian restaurant of Pierre Gagnaire.
©Marco Varoli