On the edge of a burn-out? Forget tranquilizers and get yourself a dream catcher.
No, this is not a psychotropic drug, nor a trendy yoga class. But the amazing very "flower power" method that is creating the buzz for restful nights and self-resourcing … It's proven. Even shamans agree...
In terms of their story, dream-catchers are lucky charms that go back to Native American Indians, to be hung in rooms in the direction of the rising sun … Their superpowers? They get rid of bad dreams and are particularly efficient when enhanced with violets, orchids and lovely stems. This should definitely nip in the bud bad trips and sleepless nights. You will wake up with a smooth and pimped complexion every morning.
Hurray for 2.0 dream catchers! You are sceptical? Wake up the romantic fashionista sleeping inside you and keep in mind that "Dream Catchers", boosted with flowers, are the most desirable decoration fad and stylish object of the moment, to be created in DIY mode, of course. Trust an it-girl!
Here's how to go about it...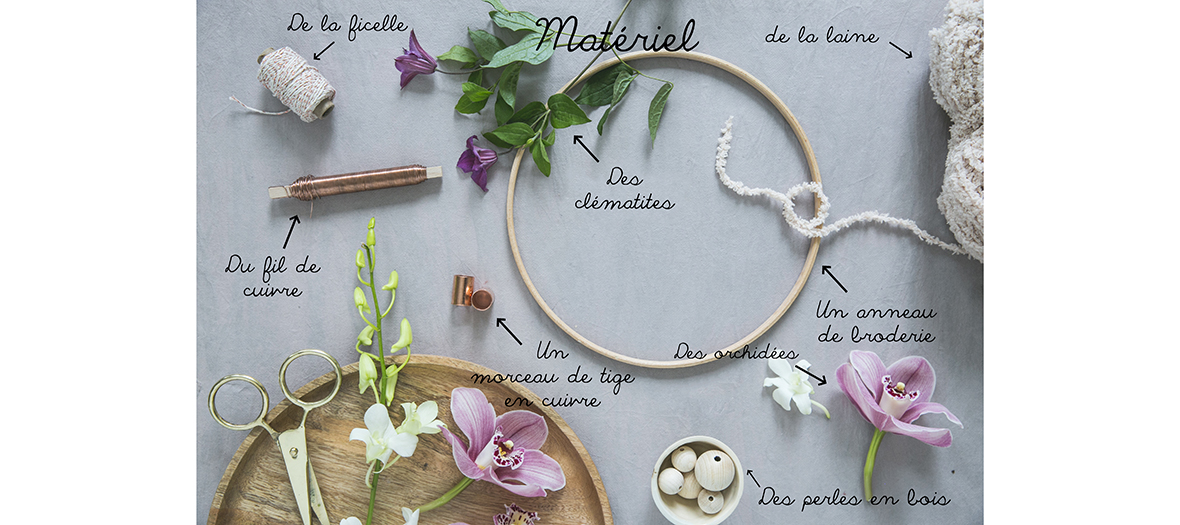 1) Cut the wool into 80 cm strips.
2) Tie the strips around the embroidery ring.
3) Cut off the ends properly.
4) In order to hang up the ring, wrap the string around it.
5) Hang the pearls and the copper parts to the string.
6) Arrange the flowers around the ring and attach with the copper thread.
7) Good night :-)
Discover more DIY and stylish tips with flowers on lajoiedesfleurs.fr