Do you know Le Diamantaire, Fred le Chevalier?
Even if you have never heard these names, you certainly encountered the first diamonds of the former and the romantic personas of the latter on a street corner or on a wall.
Works by these street art references and about 40 other artists will go down under the hammer of Pierre Cornette de Saint Cyr Saturday 18 May at the Fouquet's, the mythical Champs Elysées restaurant.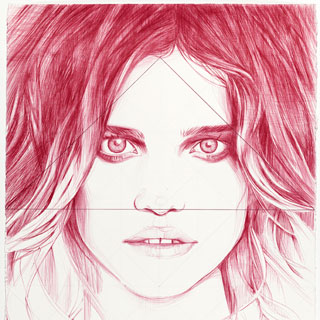 Photo, design, contemporary sketches, in short resolutely modern works such as the portrait of Natalia Vodianova by Céline Leroy, Marilyn Monroe by Yvaral, the « I just wanna make love to you » garland by Emilie Schalck or the updated still life of Lorenzo Poccianti.
We like: this arty event that will benefit the Indian Kids association, that helps orphan and homeless Indian children.
Exhibition Saturday 18 May from 11am
3:30pm, auction at 4pm
For reservation contact Sabrina Bakis sabrina.bakis@gmail.com, 06 72 20 05 67