Molière is in the spotlight in this theatrical return, but it will be difficult for those who have not reserved to discover the first two productions of the Comédie-Française which open the festivities, Tartuffe and Dom Juan , already fully booked ( book the next ones quickly ).
Never mind, we catch up with a plethoric offer: Barbara Schulz at Shakespeare , the cover of The Normal Heart , Gérard Damon and Max Boublil to meet the English humor of Alan Ayckbourn, Kyan Khojandi and Eric Elmosnino in a funny and fatal face-to-face...
Michel Boujenah plays the Miser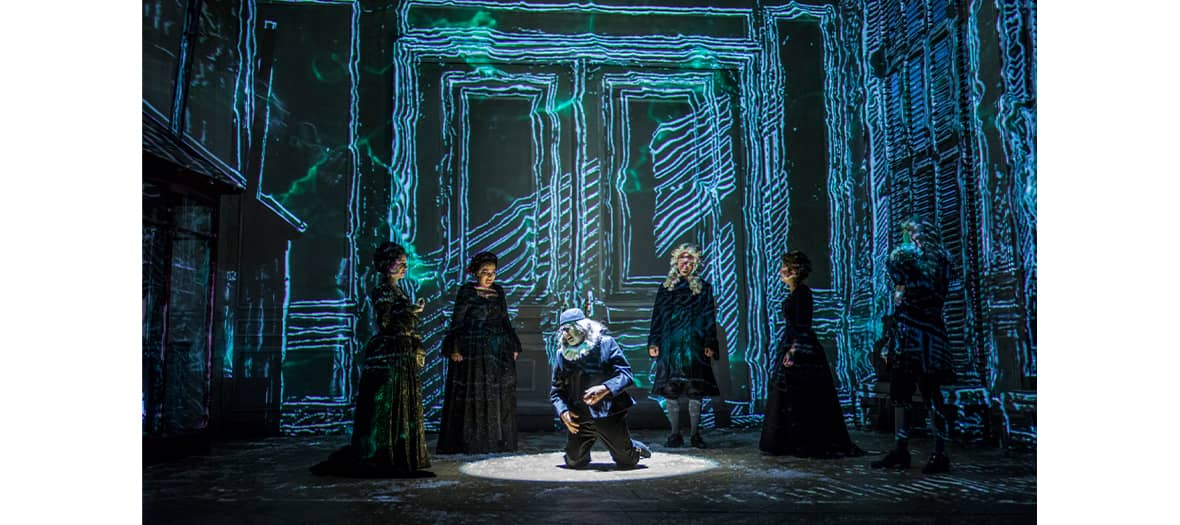 It's not just the Comédie-Française that celebrates Molière! Daniel Benoin offers Michel Boujenah a role to his excess with this luminous and resolutely modern Miser. However, it is no easy task to slip into the clothes and tyranny of Harpagon, an old man plagued by avarice and paranoia, played in the past and with immense talent by Michel Bouquet or Denis Podalydès . And yet Michel Boujenah , as a sad and embittered clown, brings new nuances. The scenography, a large house with a devastated roof, gives a glimpse of the decay of a bourgeois milieu and opens onto the generational conflict that is being played out between this declining head of the family and his children. Old age is far from child's play… what if greed was only a symptom here?
Where ? Variety Theater, 7 boulevard Montmartre, 2nd.
And after ? Mandatory visit to Rouge à Lèvres , the favorite wine bar of Parisiennes for a drink or an exquisite dinette.
© Philip Ducap
François Berléand and Antoine Duléry in shrink mode and President of the Republic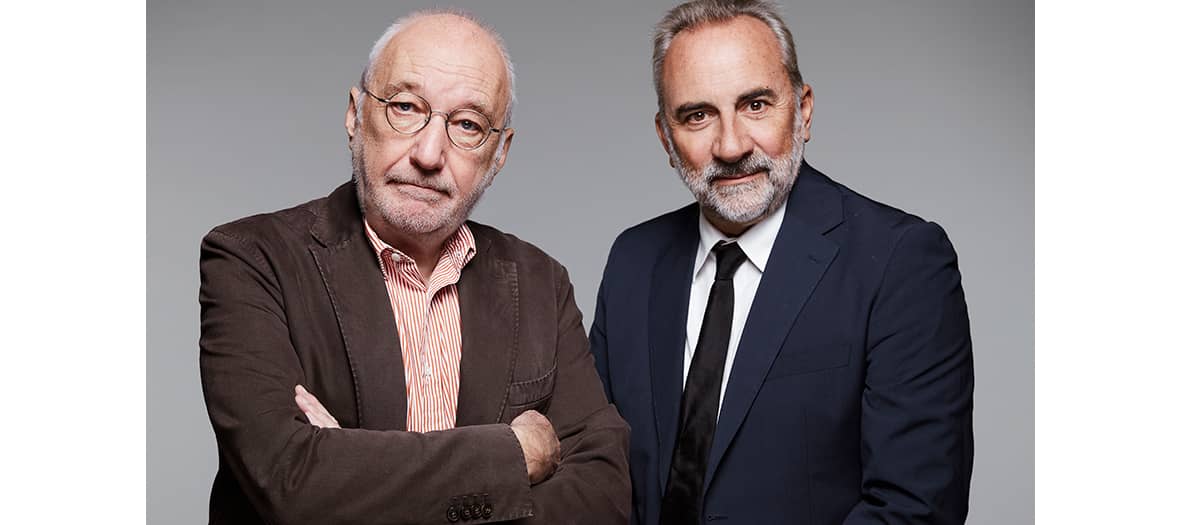 Created in 2020 with François-Xavier Demaison (the President of the Republic) and François Berléand (the shrink), Par le bout du nose is the adaptation of a Spanish play El Electo by Ramon Madaula, by the winning duo of the play cult Le Prénom , Matthieu Delaporte and Alexandre de la Patellière. Here it is resumed in the middle of the presidential campaign! Faced with François Berléand, Antoine Duléry takes up the torch of the newly elected president who is struggling to speak in public because of an itchy nose… A few hours before his inaugural speech, things are going rather badly. One of the best shrinks is then summoned urgently. A delicious session begins at the sources of evil and the language of wood.
Where ? Free Theater, 4 boulevard de Strasbourg, 10th.
And after ? A drink and a few mezes or downright a little Greek feast in the trendy vibes of the Grand Café d'Athènes , a stone's throw away.
© Pascal Ito
Clotilde Courau, Max Boublil and Gérard Darmon in an English vaudeville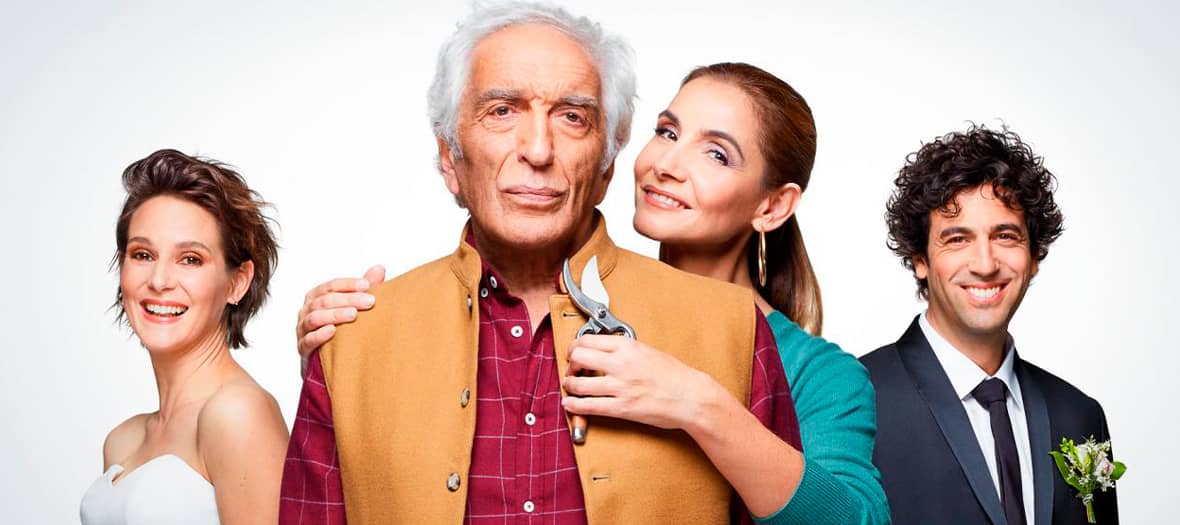 Elodie Navarre is on all fronts: in the cinema, on TV and on the boards alongside Clotilde Courau , Max Boublil and Gérard Darmon in a boulevard comedy signed by the English playwright Alan Ayckbourn . If this name does not mean much to you, he is the most played author in his country after… William Shakespeare , and he has already inspired filmmaker Alain Resnais several times. It is therefore preceded by a small fame! In his show A delicate situation , an old lover and a young lover compete for the eyes of a facetious young woman… Misunderstandings, irony and cynicism interfere in this crossover.
Where ? New Theater, 24 boulevard Poissonnière, 9th.
And before ? We take the opportunity to have an aperitif - dinette at the Café Compagnon .
© Pascal Ito
Guillaume de Tonquédec, embittered comedian in Times Square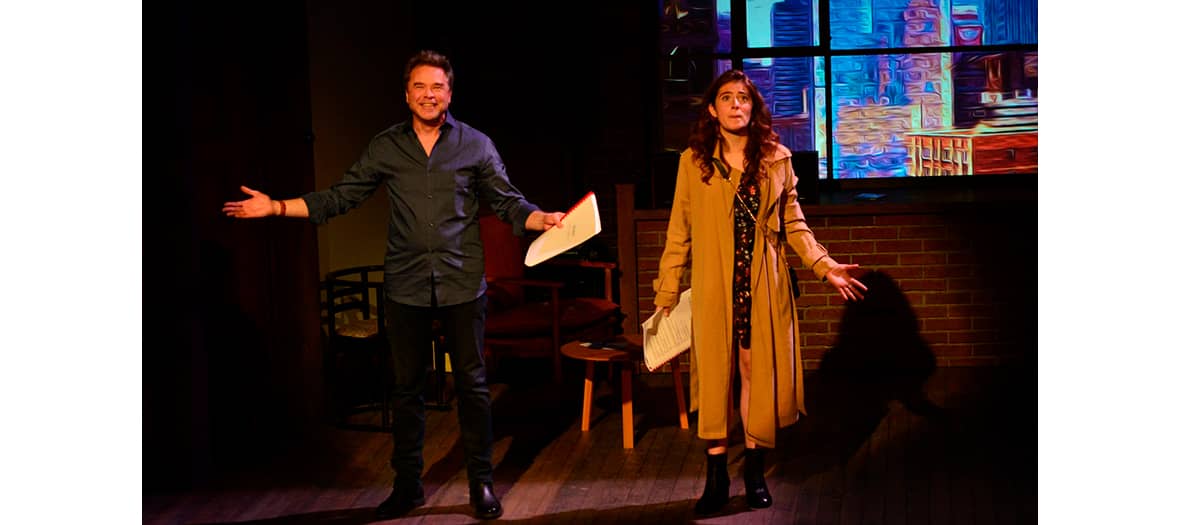 Reunion between the hero of Fais pas çi, faire pas ça and the director José Paul after the success of the play La Garçonnière ! We find Guillaume de Tonquédec , who never stays far from the stage – despite a busy film schedule – in the role of a sidelined actor, full of himself and carried on whiskey who must prepare a young actress , sparkling Camille Aguilar , for the audition of the role of Juliette. A mise en abyme of the acting profession, Times Square , by Clément Koch, reveals behind the scenes and psychological flaws, all the more so when you cross the light to find the shadows. Marc Fayet and Axel Auriant complete the cast.
Where ? Montparnasse Theatre, 31 rue de la Gaîté, 14th.
And after ? If we don't give in to the temptation of a pizza at Tripletta at the exit of the theater, one pushes the vice until the Relais de l'Entrecôte on Boulevard du Montparnasse …
© Fabienne Rappeneau and Hana Ofangel
The Normal Heart plays extra time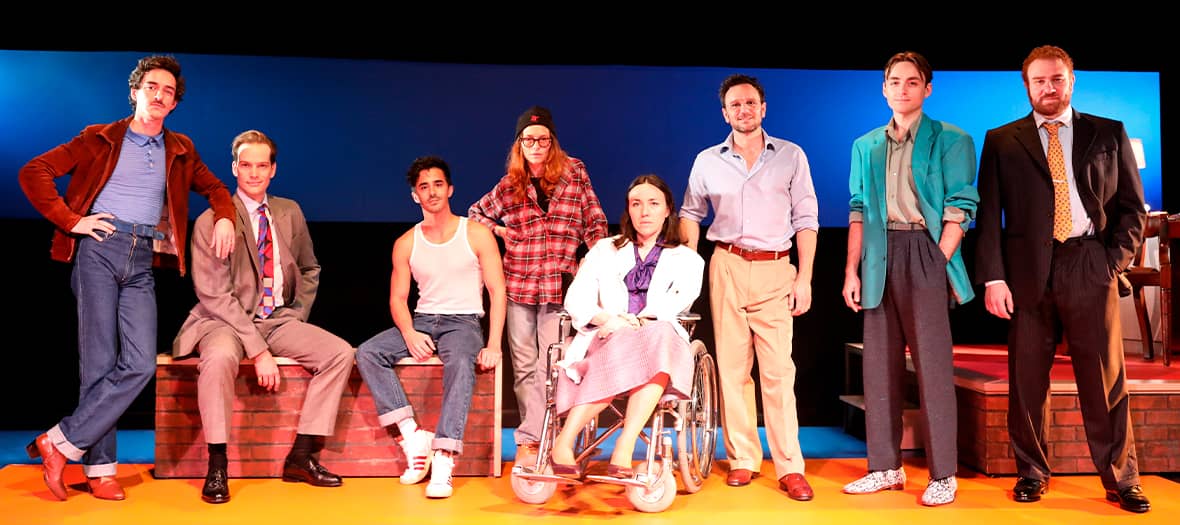 Unexpected and well-deserved success of the theatrical season in September, The Normal Heart retraces the first struggles of the homosexual community in the face of AIDS. Regularly on view in the United States, this play by Larry Kramer, founder of Act Up , has gone completely unnoticed in France despite its narrative power which necessarily smacks of experience. Exhumed by Virginie de Clausade , the play finally finds its audience in France in an intense staging with actors passionately committed to the faithful reproduction of the subject. Special mention to Dimitri Storoge who wears the piece and plays a character largely inspired by its author. A certain Ned Weeks, rebellious and intransigent, who cries out his anger at the injustice of this disease. A healthy sight.
Where ? Bruyère Theatre, 5 rue de la Bruyère, 9th.
And before ? This is the perfect opportunity to test on the go the Dumbo smashburger at the corner of the street, considered the best burger in Paris.
© Virginie de Clausade
Barbara Schulz as a Shakespearian heroine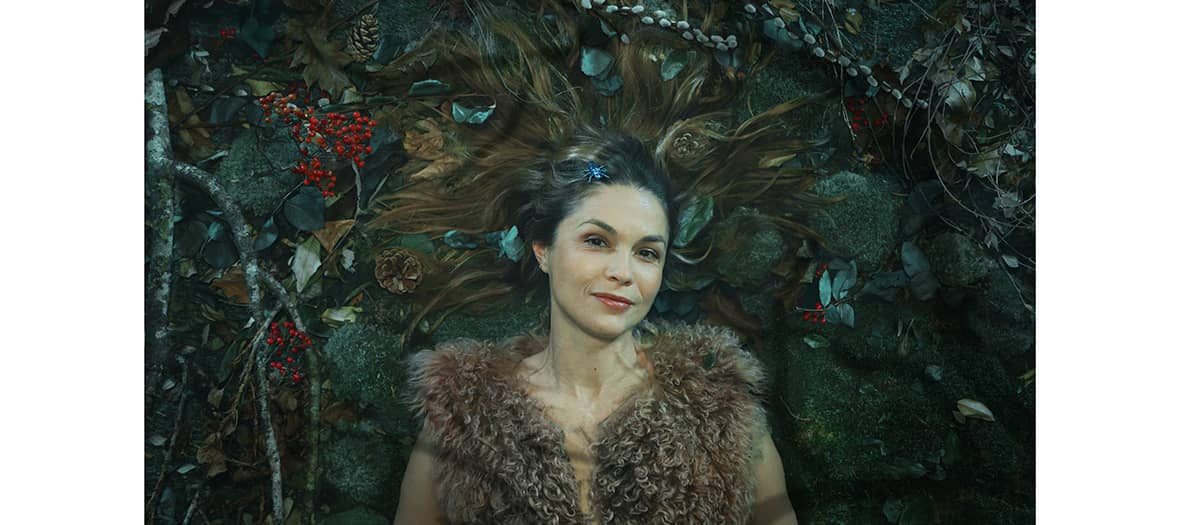 Barbara Schulz directed by Léna Bréban in As You Like It by William Shakespeare , the proposal is very enticing. They embark with them a troupe of nine actors, singers and musicians for a joyful and festive dive into the torments of love... Pastoral comedy where the fantasy of a convoluted plot invites itself into an enchanted forest, As You Like It offers the bubbly Barbara Schulz the role of Rosalinde who, banished, dresses up as a boy so as not to be recognized… but how then to save her love for Orlando? From the quarrel between a young Duke and his big brother, the old Duke, is born an imbroglio conducive to turning the heads of young lovers and that without counting the secondary intrigues. In short, we do not break our heads to tell the story, rather go live it IRL! And perhaps you will come out of it as intoxicated with love.
Where ? La Pépinière-Théâtre, 7 rue Louis Le Grand, 2nd.
And after ? We have the best Indian in Paris at Jugaad where we rush rue Sainte-Anne to crack our chopsticks.
© William Duchene
Stéphane de Groodt as a couple with Valérie Bonneton in Who is Mr. Schmidt?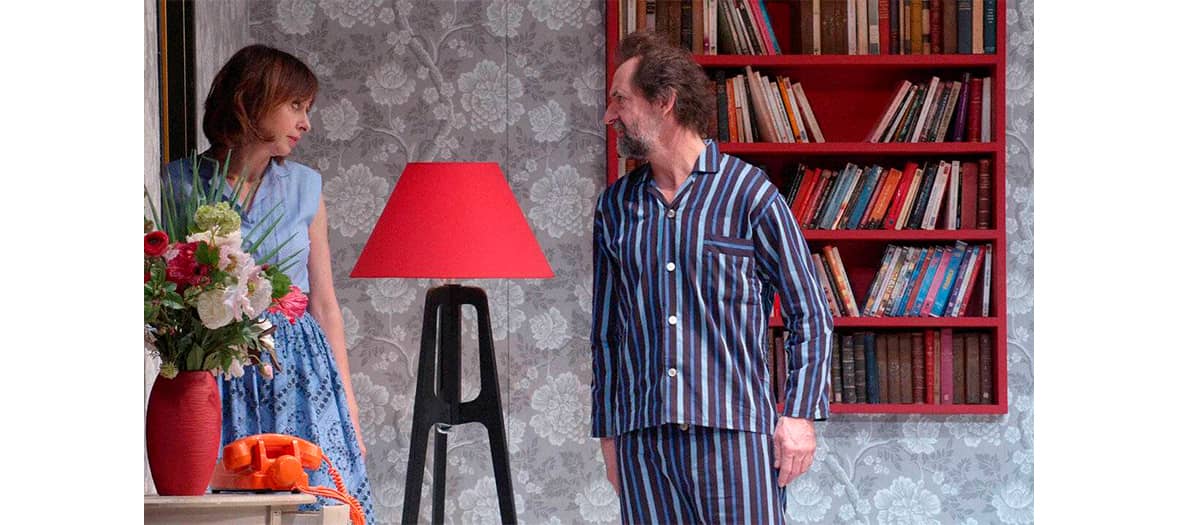 How would you react if someone told you that you are not who you say you are? This is the question that the playwright Sébastien Thiéry sends back to us in this totally absurd comedy created in 2009 with Richard Berry and Raphaëline Goupilleau in the main roles. Jean-Louis Benoît in turn stages Mr. and Mrs. Bélier who will quickly be propelled into " absurdity " following a strange phone call, even though they have no subscription! Who better than the Belgian troublemaker Stéphane de Groodt and the wacky Valérie Bonneton to embody this couple confronted with a divergent reality from the official version of their lives. Who is this Mr. Schmitt who is asked on the phone? Why is their apartment no longer the same, why their books, their paintings and even their clothes are not theirs?
Where? Edouard VII Theatre, 10 place Edouard VII, 9th.
And after ? We sit around the cult pizzas of the famous Paparazzi to debrief the play in a cool way.
Kyan Khojandi in the new play by the authors of Le Prénom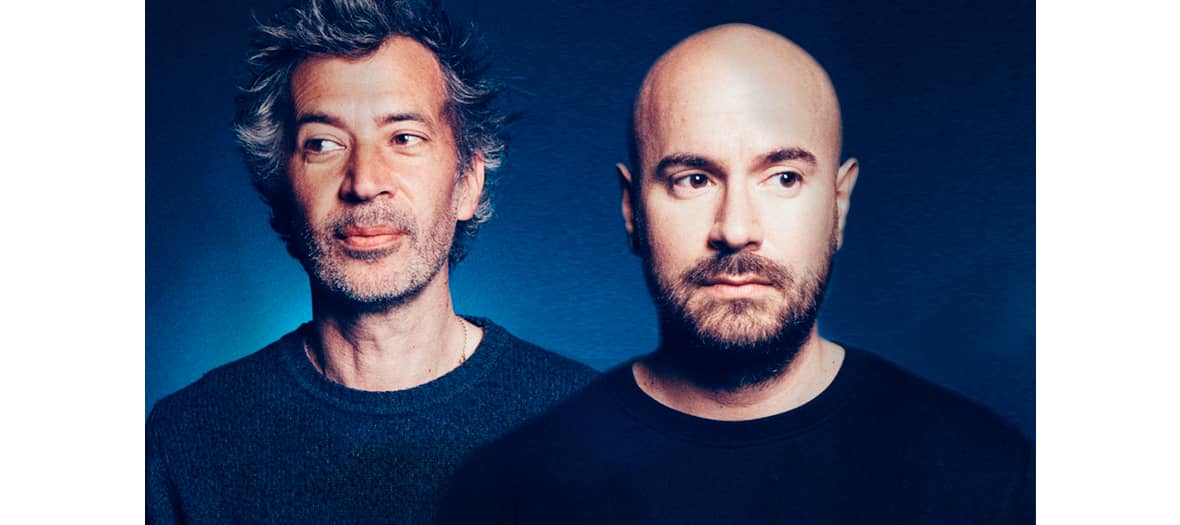 It's been 20 years that Alexandre de la Patellière and Matthieu Delaporte have been working together and it's mostly for the best in view of their track record. The duo of authors and directors have had successes in the theater as well as in the cinema. So it's an understatement to say that their new play is eagerly awaited, especially since it orchestrates a face-to-face between Kyan Khojandi , on the verge of committing suicide, and Eric Elmosnino , who has come to kill him… 1h22 before the end is an improbable, fatal and whimsical conversation between an assassin and his victim, who had already planned to put an end to his life… All that can be said without having seen it is that this promises a ping-pong of punchlines as funny as they are intelligent.
Where ? La Scala, 13 boulevard de Strasbourg, 10th.
And after ? A glass of natural wine and a plate of nibbles or a good dinner in the inimitable atmosphere of the Hôtel Grand Amour.
© Marc Philbert
Jean-Pierre Darroussin in the skin of an aging Rimbaud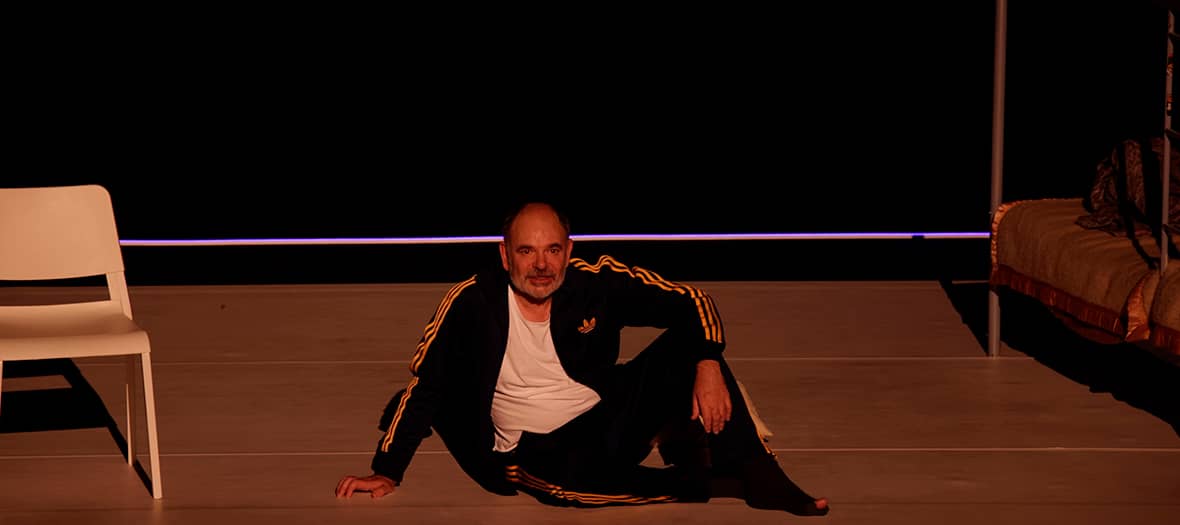 After having triumphed in Art, by Yasmina Reza with his friends Charles Berling and Alain Fromager, a role which earned him the Molière for best actor in 2018, Jean-Pierre Darroussin faces the stage this time solo and it's a first . Rimbaud on fire is a monologue specially written for him by Jean-Michel Djian who imagined the 70-year-old poet, even though he died at 37. What if one of the greatest poets of the 19th century were still alive, what would he have to say? Stuck in a psychiatric hospital room, Darroussin slips into Rimbaud's slippers for a vibrant life lesson with the scent of absinthe and hints of genius!
Where ? Antoine Theater, 14 boulevard de Strasbourg, 10th.
And after ? Carve a piece of beef or make a good couscous with Martel .
© William Duchene
Bun creping between Valérie Lemercier and Isabelle Gélinas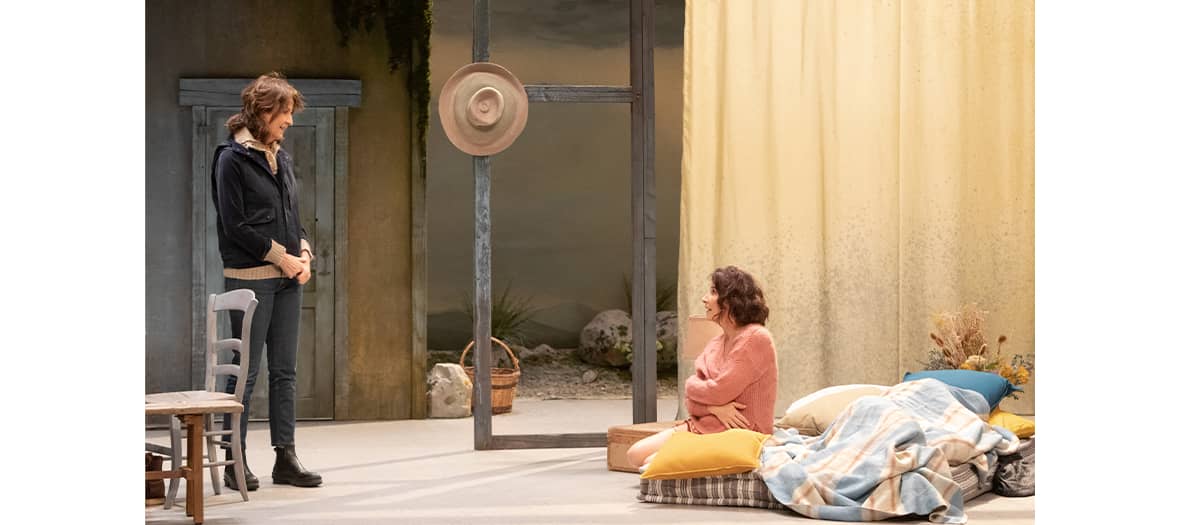 At the theater tonight, two sisters tear each other apart under the amazed gaze of their childhood friend. Do you perhaps know " the song " of enemy sisters who end up patching things up? In any case, not the one imagined and directed by Brigitte Buc , co-screenwriter of the film Aline , who quite naturally brings her girlfriend Valérie Lemercier . But not only !
Isabelle Gélinas , aka Valérie Bouley in Fais pas ci, faire pas ça , gives her the line in the bun crepage of the Bienaimé Sisters . Between the two furies, Patrick Catalifo manages the situation as best he can. Eight years after Un temps de chien , Valérie Lemercier returns to the theater, so we are not going to shun the scenic reunion of the queen of comedy.
Where ? Antoine Theater, 14 boulevard de Strasbourg, 10th.
And after ? Remember to take your reservations at Les Résistants : a stunning setting, more than perfect sourcing but above all an excellent meal.
© Victor Tonelli
Noémie Lvovsky in Before Retirement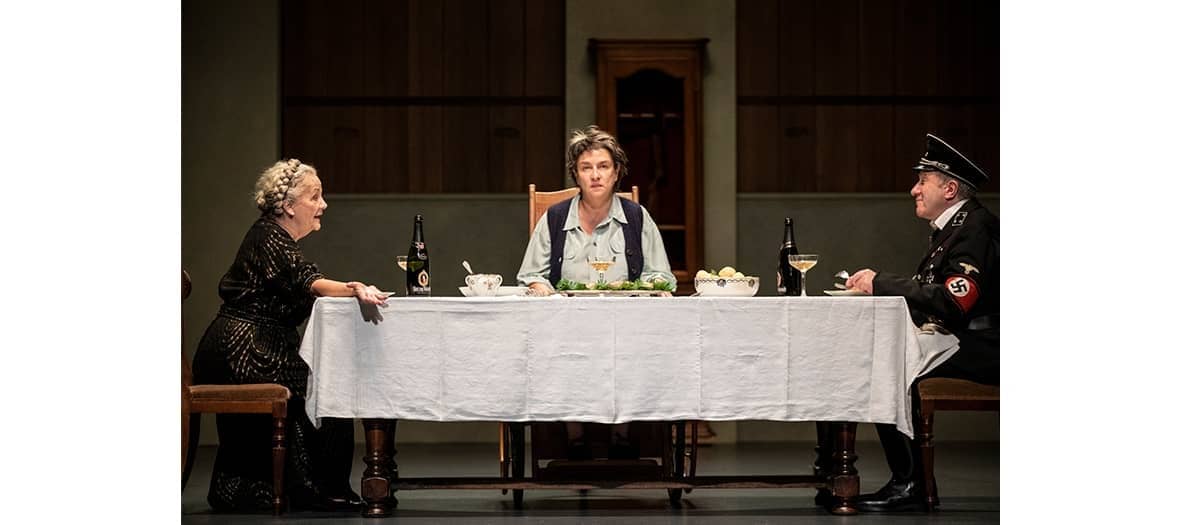 Attention, to start the year, it is a daring bet to resume this tragicomedy as deadly as it is grating by the Austrian Thomas Bernhard directed by an Alain Françon in great shape. The story ? Like every year, a former Nazi officer, impeccable André Marcon , who has become a respectable judge in early retirement, secretly celebrates Himmler's birthday with his two sisters, Vera and Clara. The first, embodied by the immense Catherine Hiegel , maintains an incestuous relationship with her brother and comforts him in his nostalgia for Nazism. The second, surprising Noémie Lvovsky , paralyzed, is immured in reproachful silence in the face of this perverse masquerade.
The string-directed trio excels in this game of massacre where ignominy and jubilation compete for the leading role, and lets hear all the rage and disgust of the Austrian playwright Thomas Bernhard for the hints of National Socialism still far too present in his country. When it was created in 1979, the piece caused a scandal. Faced with two sacred monsters of the theater, the baptism of the boards of the heroine of Camille Redouble or The Good Wife is a complete success.
And after ? We sit on the heated terrace or by the fireplace of the Hôtel Providence , just opposite the theatre, to debrief after the play.
Where ? Porte Saint-Martin, 18 boulevard Saint-Martin, 10th.
Also discover the show with Clothilde Hesme which reconciles Rocky with the big theater and Spencer, the Amazon film on lady Di with Kristen Stewart