You also are tired of slapstick comedies with the eternal combo­, betrayed wife / husband who gets caught / mistress who shows up scantily clad in a high-end Parisian living room? Leave trivia and clichés by the wayside and hurray for girl power spectacles with feminine characters who are funny, strong and inspiring. Our selection of the three must-go nuggets... so book your seats immediately.
The phenomenal play with Karin Viard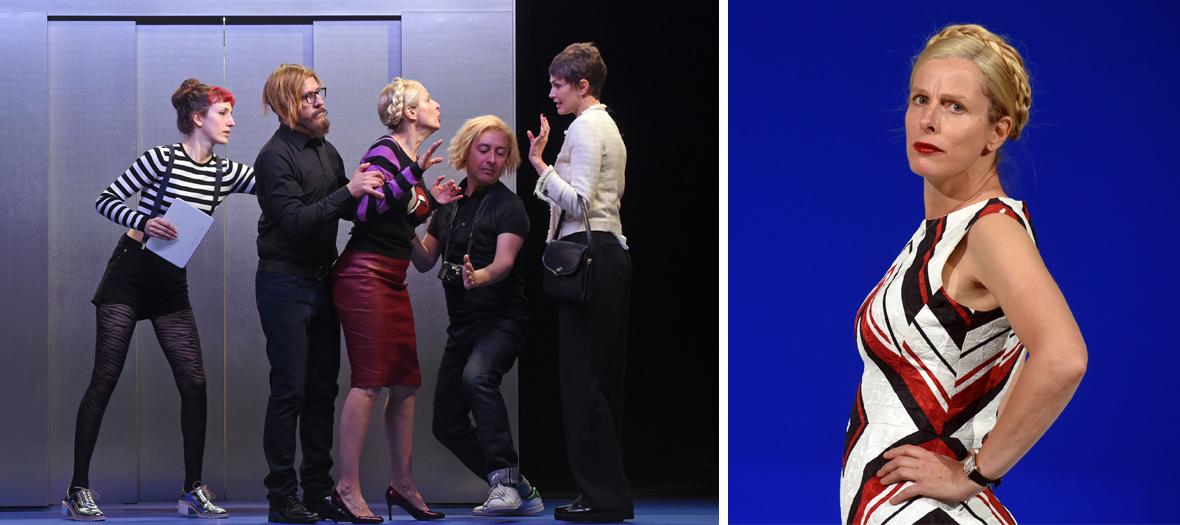 The must-see spectacle: Vera, confirming if need be, the incredible talent and the infinite palette of Viard in the lead role.
On stage: in Prague at the outset of liberalism, Vera is a merciless casting director, totally on the cusp, always on her phone. Greedy and aiming at success, she makes the mistake of selling her shares to an English agency that nibbles at her business until she looses her job. Then begins the long and merciless descent to hell of this ambitious self-made woman, absolutely not programmed for failure.
We like: the waltz of zany and deliciously caricatural persons that revolve around her, with their grotesque hairdo and wonderfully cheap look. Hilarious.
Tuesday to Saturday at 8:30pm, matinées on Sunday at 3:30pm. Rates from €19 to €49. Info and reservations on www.theatredeparis.com.
Théâtre de Paris, 15 rue Blanche, 75009. 01 48 74 25 37. www.theatredeparis.com.
The 60s review with Arielle Dombasle and Helena Noguerra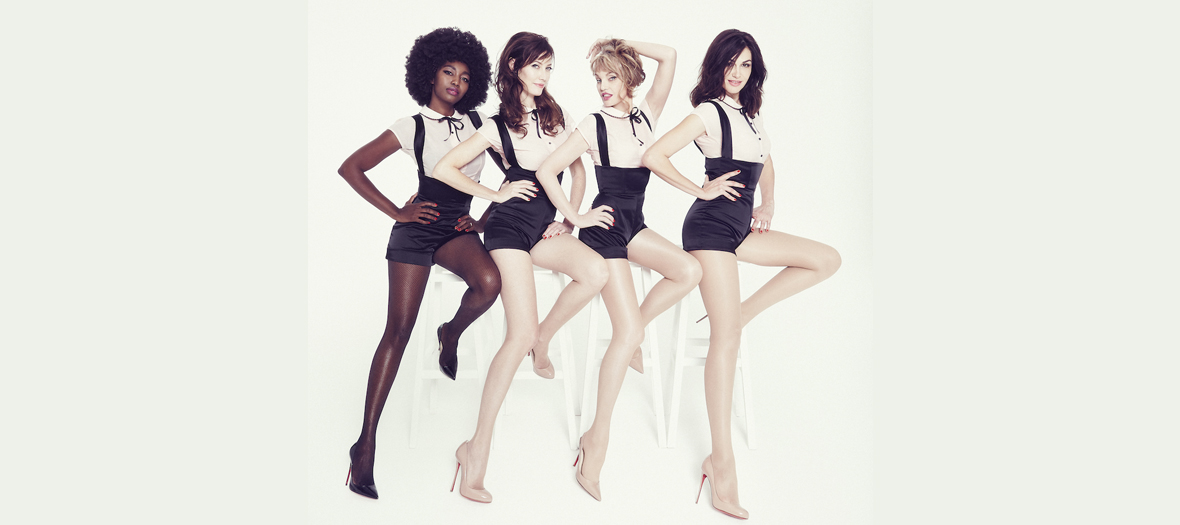 The must-see spectacle: Les Parisiennes, the latest production of Laurent Ruquier, who gathers on the fabulous stage of the Folies Bergère (the ideal location) the four most desirable singers of the moment, aka Arielle Dombasle, Mareva Galanter, Inna Modja and Helena Noguerra. And the godfather of Vincent Dedienne and Gaspard Proust admits he was lacking mares in his stable. These women get along very, very well—and the spectators feel it.
On stage: the quartet of divas is going to bring back to life the cult group of the 60s, Les Parisiennes, a sweet girls' band with four dancers who all sing in unison to the music of a swinging orchestra. Sequins in the air! Yé-yé, jazzy and pop at the same time, it includes mythical songs: Il fait trop beau pour travailler, L'argent ne fait pas le bonheur or l'hymne des amoureuses Ah c'qu'on est bête. Second degree required at the entrance.
We like: the choreographies a tad kitsch but so joyful, by Stéphane Jarny, and the glitter costumes that lightly pass on the girl power message of these super glamour neo Supremes. An ode to Paris and all the Parisiennes.
Album release next April 27th, from the 24th of May to the 4th of June at the Folies Bergères. All the info on www.foliesbergere.com.
Folies Bergère, 32 Rue Richer, 75009. 01 44 79 98 60. www.foliesbergere.com.
The one-woman-show by the one who dares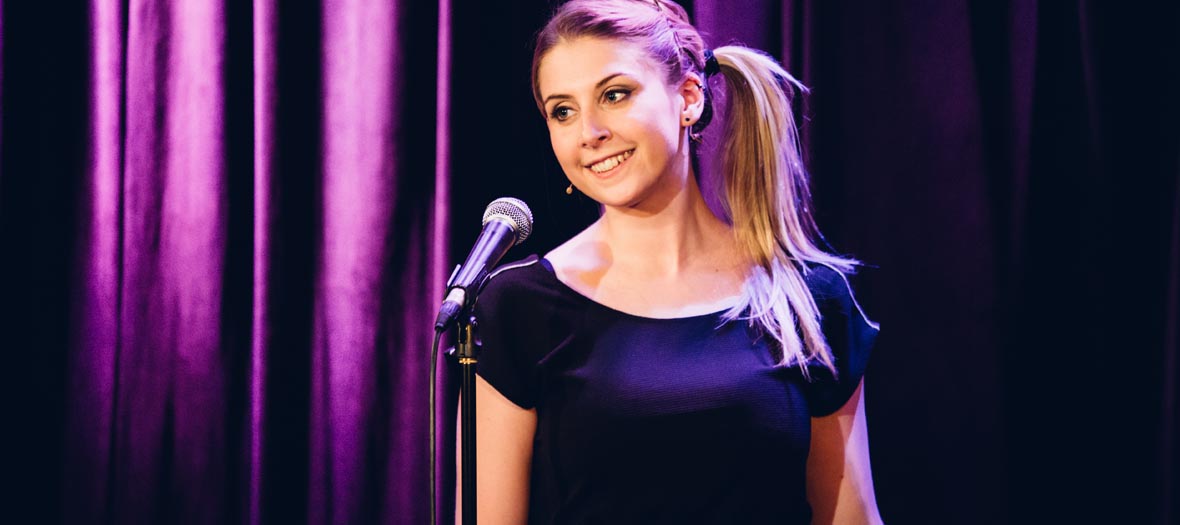 The must-see spectacle: Le diable est une gentille petite fille, (The devil is a cute little girl). By the bluffing Laura Laune. She recently sparked a major controversy around her sketches, but is still right on track. In the vein of Alex Vizorek / Charline Vanhoenacker, the Belgian humorist first made a name for herself in Brussels
during festivals, on TV and through radio chronicles on RTBF, thanks to her slick black humour ultra, a far cry from her cute blonde physique. But don't be deceived by her angelic looks …
On stage: she seems totally sweet, but Laura Laune does not joke around when she deals with humour. She likes it black, very black, and perfectly manipulates the politically incorrect from the top of her red- / whit trainers combo. Total success. Naughty nursery rimes, how to deal with abortion, education, racism…. You said controversial?
We like : the worthy feminine heir of Jérémy Ferrari, revealed by Laurent Ruquier, the king of deliciously provocative black humour and co-author of the spectacle.
Le diable est une gentille petite fille by Laura Laune and Jérémy Ferrari, with Laura Laune. Starting the 1st of May at the Comédie de Paris, Tuesday to Saturday at 9:15pm, €34.
Comédie de Paris, 42 rue Pierre Fontaine, 75009. 01 42 81 00 11. www.comediedeparis.com.
Also check out the new bibles of feminism and our battle featuring the two films of the moment with Isabelle Huppert and Sophie Marceau.