Two exhibitions, two ambiances. The new art show at the Louis Vuitton Foundation closes the gap between the masterpieces of Impressionism stemming from the Courtauld collection and the contemporary paintings of Bernard Arnault. Their common denominator? Provocation, a fluctuating notion depending on the era.
Manet, Van Gogh and the others: the inestimable collection Courtauld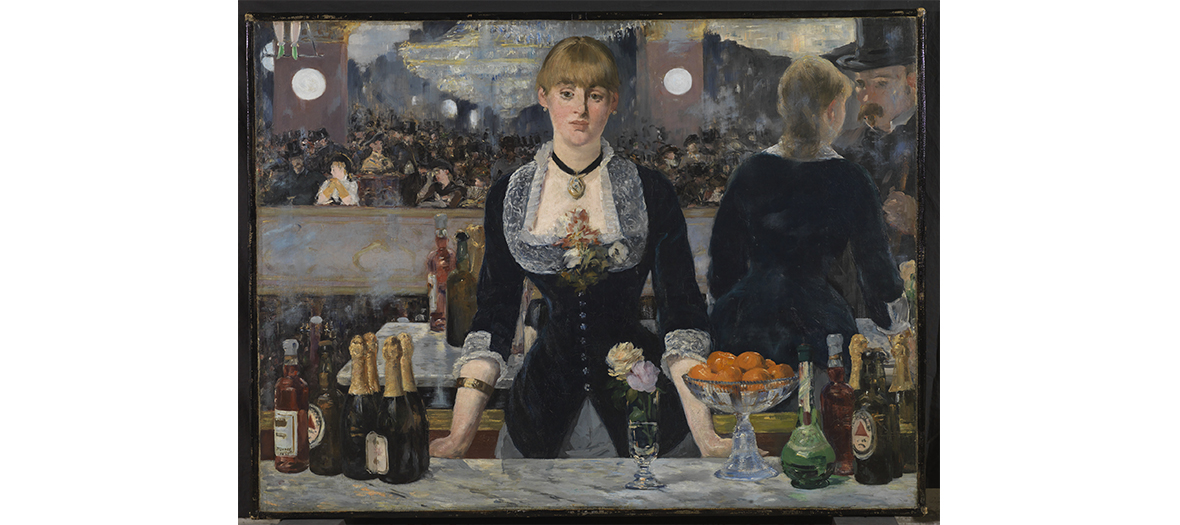 Between 1923 and 1929, English textile industrialist Samuel Courtauld and his wife Elisabeth put together an exceptional collection of Impressionist works. A very daring choice at a time when this avant-garde current, having broken away from academic painting, was not at all in fashion.
The Louis Vuitton Foundation unveils sixty of these canvases, as rare as they are famous: A bar at the Folies Bergères by Manet, The Card Players by Cézanne, Autoportrait with a bandaged ear by Van Gogh, Renoir, Degas, Toulouse-Lautrec… Like a real life manual of art history.
Contemporary painting goes for the big picture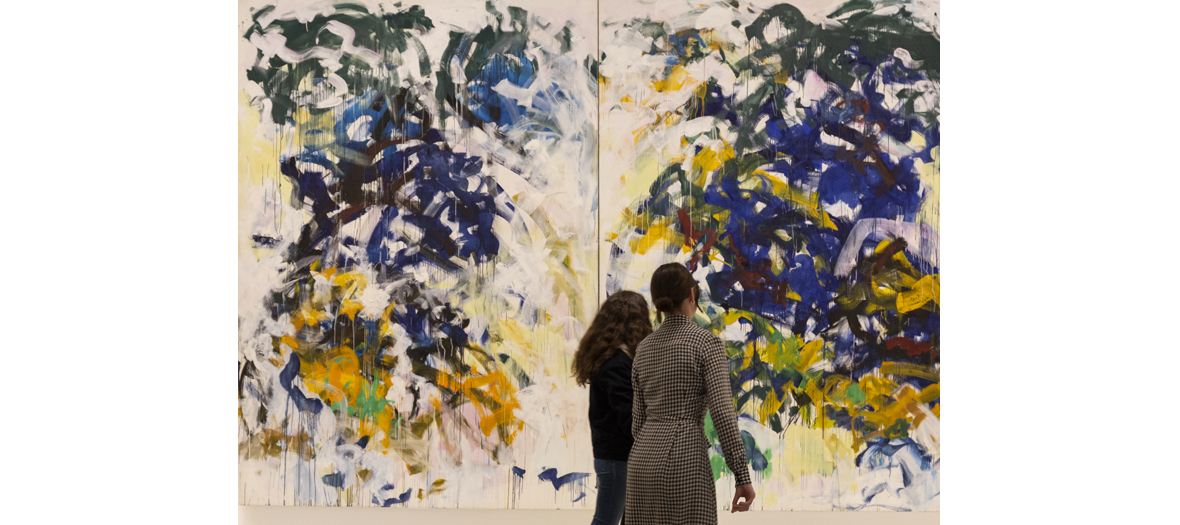 Painters are constantly pushing back the limits of their art. Such is the focus of the second exhibition presented on the last three levels and the terrace of the Foundation.
From the spotty canvases of American Joan Mitchell to the monochromes of Pierre Soulages, including the stripes of Daniel Buren and the giant tetris of Gerhard Richter, the venue presents 70 radical works, most of them in very large format, representative of the major evolutions having taken place over the past decades.
Cherry on the cake? The Infinity Mirror Room of Japanese Yayoi Kusama. Better than an escape game, here is a hypnotic experience in a room colonised by red polka dots and upholstered with mirrors. Must-take selfie souvenir.
To be noted: every first Friday of the month, the Foundation organises a late night with concerts, street-food stands and many other terrific animations for just €10.
Also check out the Vasarely show at the Pompidou Centre.