Welcome to the hyper-luxury world of Le Fouquet's , where magnificence and gluttony have put on their finest festive clothes in order to best immerse guests in the magical world of Christmas . The ultimate experience? Dinner at the Joy Winter Garden .
In my winter garden
In partnership with Veuve Clicquot 's iconic bubbles , Fouquet's has set up an exceptional setting made up of a forest of fir trees where igloo-style bubbles are set up to be privatized to enjoy a dinner like no other.
On my plate
This real refined feast, imagined by chef Mathieu Mécheri , is an embellishment composed as a starter of a carpaccio of smoked beets with its condiment & avruga caviar, followed by Scallops in a crust of sandwich bread accompanied by Jerusalem artichoke in coffee and a fillet of beef roasted au jus and its sweet potato risotto with hazelnut chips. Mmmm…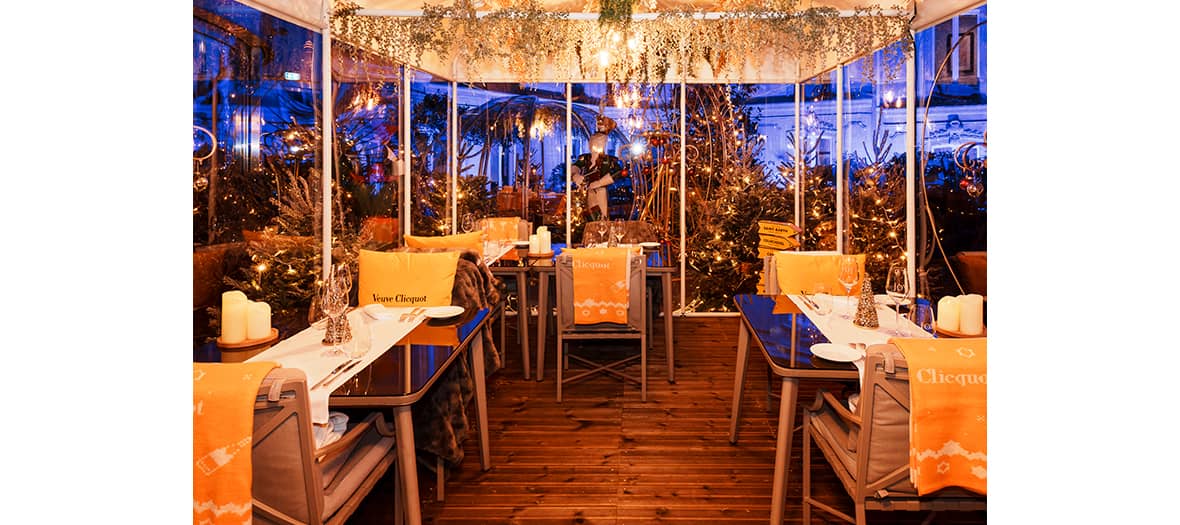 We finish in apotheosis with a coconut siphon, an exotic sorbet and a mango minestrone or a fresh candied pear, to be enjoyed hot or cold, all topped with a light hazelnut cream. The must ? Wash down this magical dinner with a bottle of Veuve Clicquot Carte Jaune champagne.