As the cold season doldrums start to affect our mood, this recently renovated cantina, like the small garden of a modern style palazzo, should boost the spirits of even the most depressed. In short, the ideal small Italian restaurant for a fun dinner with the gang!
The rendezvous is taken in this new solar and cozy decor (yellow acidulated walls, bright lanterns, deluxe greenery, banquettes and sofas galore) that bring to mind the lingering aperitivo of the Summer holidays.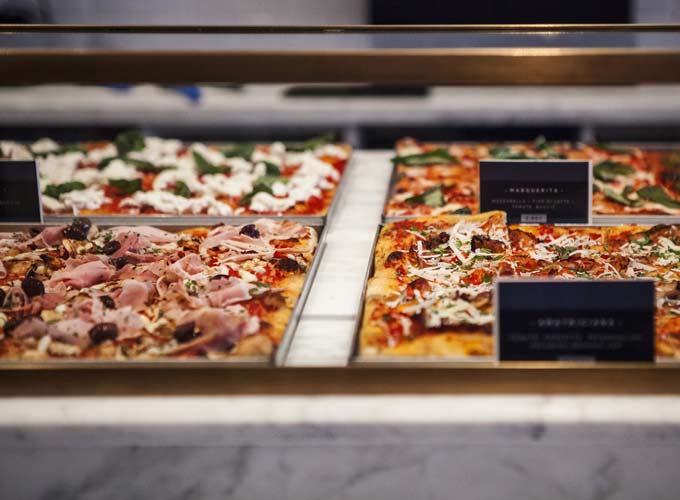 To be convinced, order a Venetian Spritz (prosecco, aperol, soda, 11€) before digging in the authentic burrata from the region of Puglia with Sicilian cherry tomatoes (15€) or the antipasti of veggies with a dash of olive oil (14€).
But who ever heard of an Italian restaurant without pasta? Here we go. Linguini with clams (22€), or fish eggs (22€), pasta with cherry tomatoes (18€) or violet eggplants from Sicily (21€), the magic word being « al dente ». A respect of tradition and products from the Boot that one also finds in the scaloppini alla Milanese or the saltimbocca.
And for ongoing pleasure, the tiramisu (10€), or even better, the affogato (vanilla ice cream and espresso, 9€)… Mamma Mia, it's just like being there!
Open daily for lunch and dinner
Also discover Pizzou the french-style pizzeria and Schiap the new trendy italian.