A springtime cultural event, its Première Ride show will be broadcast live from the Olympia on March 16 on Canal VOD. At 25, 259k subscribers on Insta and about as many projects per minute, Léo Walk is THE dancer who counts. We explain why.
Leo's part
We can no longer count his noticed appearances. After a tour to Coachella with Christine and the Queens , her brown lock and her angelic face have attracted the most bankable fashion houses of the moment, from Lacoste to Jacquemus via JM Weston . The opening choreo of the Caesar 2020 in Joker outfit, it's him again.
It is impossible not to fall one day or another on his Mediterranean face and his rhythmic steps, halfway between hip-hop and contemporary, subtly hopping, calibrated by his beginnings to run the break dance battles. In short, Léo Walk has his footsteps recognizable at a glance, and this is what makes great artists.
Play without an audience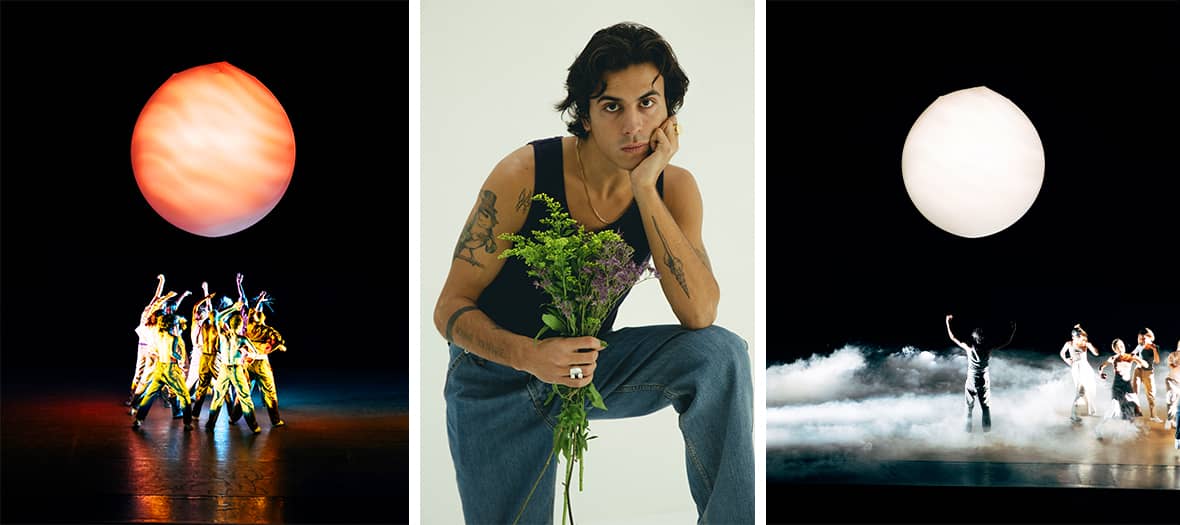 Frustrated at not having been able to perform more of his show Première Ride with his troupe La Marche Bleue (color of dreams), it is a challenge that awaits the band on the evening of March 16. A show without an audience, a group imputed from one of its injured dancers, but a primordial need to get back on stage. " It was so much work, I could have enjoyed myself only after 7 or 8 shows ", he regrets, bitter, forced to adapt to a health situation " too wobbly ".
"I charcoal for myself and for my brothers"
How do you divide your available brain time when you work on a film, a mixtape, a show, collabs, while managing your Walk In Paris clothing brand? " Already, I don't sleep after ", he confesses: " I have so much to deal with that I have insomnia . I am young, I can still pull the rope, but I know that sooner or later the question of choice will arise. "Namely: delegate .
Ouch… Easier said than done for an eternal perfectionist who takes pleasure in controlling every step of his projects… which is totally successful for him. " I am charcoal for myself and for my brothers, but in five or ten years, we will be proud of us ... "
Première Ride , broadcast live from the Olympia on March 16 in livestream on Canal VOD, € 11.99 whether you are a Canal + subscriber or not.
© Robin Lempire
© Pierre Mouton
Also discover 4 things to know about Billie Eilish and the new Israeli series to devour .