Impossible to miss the most poetic exhibition of the fall. Through his paintings, Sam Szafran tells his story during a dreamlike walk through the corridors of the Musée de l'Orangerie . A real plunge into the inner world of the artist, this pictorial transcription of his daily life is imbued with the reality of an era with a critical context. Follow the leader.
A marginal artist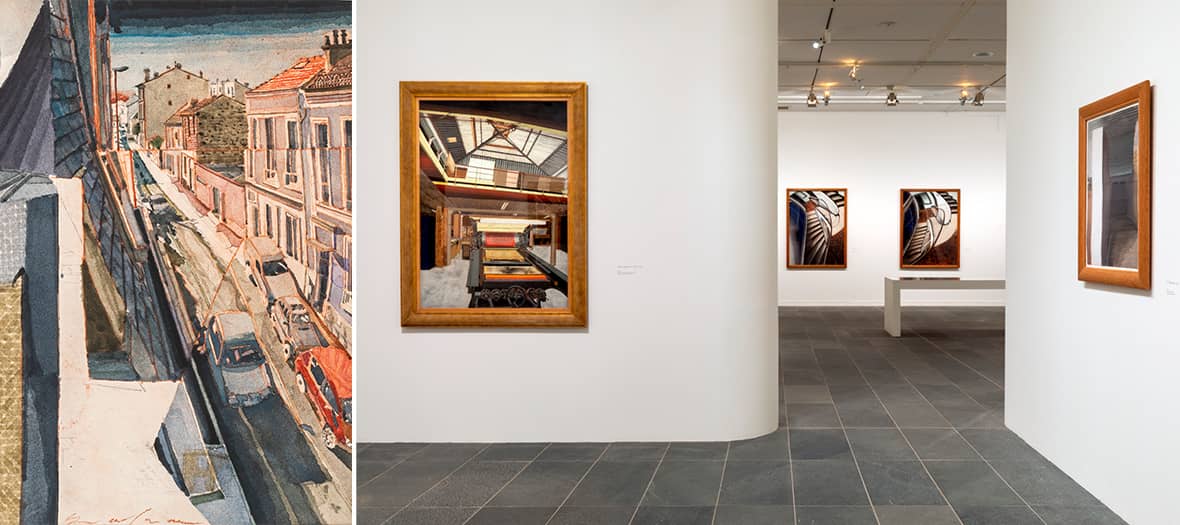 Coming from a family of Jewish-Polish origin, the artist originally born Samuel Berger decided to pay homage to his grandmother by taking the name Szafran . His childhood was marked by the disaster of the Second World War , which would later lead to a form of artistic and personal loneliness .
The painter decides to swim against the tide of an era where art is no longer figurative by painting and drawing his works with a sharpness similar to that of a photograph.
New out of old
Szafran expresses the torments of his inner world with great strokes of pastels and watercolors . Long outdated, pastels nevertheless proved to be a revelation for the artist who had boundless admiration for Degas , the great master pastel maker of the 19th century . The artist then seeks to update this fashion as an autodidact , while representing color and light in his own way. Watercolor remains his second field of artistic research , his own way of painting a reality that is no more than a distant concept.
His favorite subjects
Throughout the exhibition, we find fragmented visions of his memories : he draws the studios where he painted, the stairwells where the " territory of his childhood " takes on its full meaning in the playground of his imagination . , and then lush vegetation that never ceased to keep him company in the studio where he finally settled, in Malakoff .
The classic perspective is abandoned, the staircase for him is not synonymous with vertigo but with an endless expectation where the diffraction , fragmentation and deformation of space can adopt several points of view with a boldness that gives a feeling of movement.
For the first time, the exhibition focuses on the process of developing the works of this artist who was too little known for his time, whose canvases nevertheless remain recognizable today among a thousand.
Obsessions of a painter until January 16, online reservations recommended, price €12.50, open Sunday to Monday from 9 a.m. to 6 p.m.

Also discover 3 classical music shoots to book in November and Monet-Mitchell, the fall event at the Louis Vuitton Foundation