The place. Cyril Lignac's conquest of Paris in an ongoing quest. Monsieur Gourmand Croquant has just installed an adorable chocolaterie on the Left Bank, duplicating his ultra successful concept of the rue Paul Bert.  Total success. Located across from the Bar des Prés, this cute cocoa addict address is delighting the chic Parisiennes of Saint Germain des Prés.  Pastries, tablets, sweet snacks, spreads : a dream come true if you have a sweet tooth.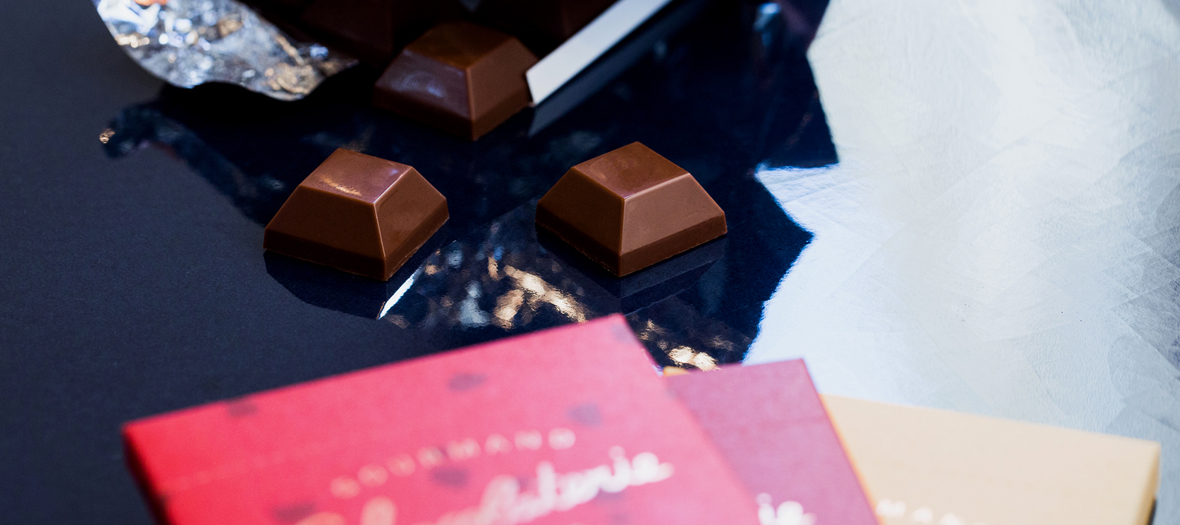 The must-taste sweet treat. Chocolate bars like Snickers or deluxe Twix in adorable packagings signed Be-Pôle or chocolate tablets with ecstatic guimauve candy. Without forgetting the wowie spread. Ideal for a cute stylish gift.
The added plus. Enjoying a great breakfast right there ( drink + viennoiserie + juice at 10€) ro dropping by for a regressive snack : "the four o'clock", a chocolate bar in a plump pain au lait (€2.50) or a slice of their amazing marble cake (€2.20).
Open from 10am to 7pm from Monday to Friday. From 9am to 7pm on the weekends.
Also discover Lignac opens his first tea salon.