Tic, tac ... Time for marriage is approaching, with its share of stress, trouble with the in-laws and last-minute expenses. Panic on board! Not to mention that, on the organ side, everything is not really ready ...
Do you believe in karma ? With all those bad vibes , the wheel might just spin really fast and take you to Wonderland with just a few clicks.
Eight 100% Made in France labels have imagined Je (u) t'aime , a giant competition to help you organize the best day of your life.
From May 8 to 29, 2019, you can try to win a prize of 4,000 euros in gifts for your wedding ! Something to make your life completely easier and be able to enjoy it to the fullest until the big day. In short, the dream in technicolor ...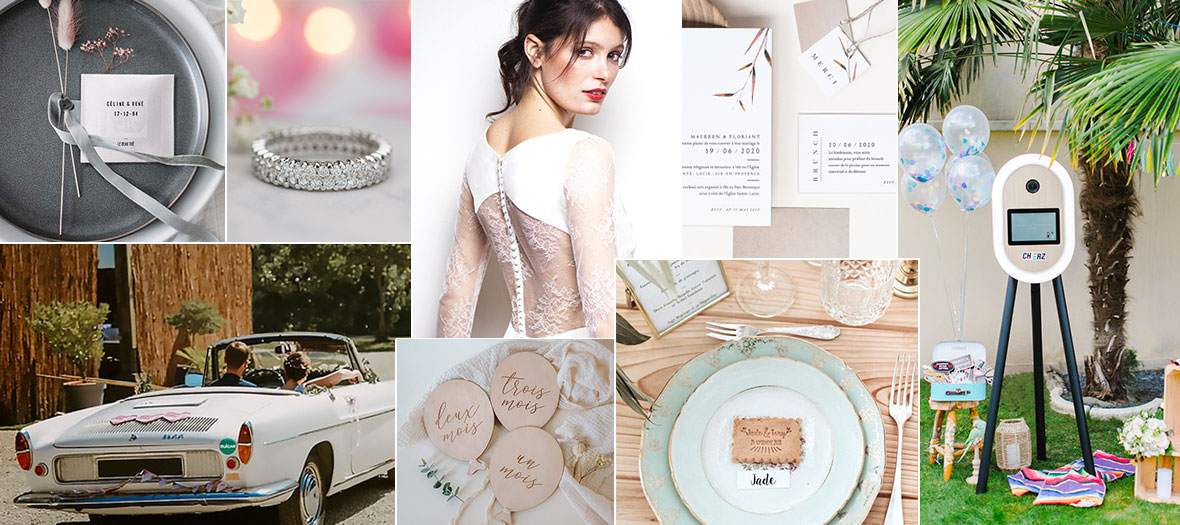 - A chic wedding invitation created and printed by the Carteland wedding stationer (€ 500 gift voucher)
- A Cheerz photo terminal to immortalize the faces and hugs of your guests (€ 500 gift voucher)
- A sublime L 'Amusée Paris wedding dress to be a bomb on D-Day (500 € gift voucher)
- Le Beau Thé customizable tea bags to leave an original and refined memory to your guests (500 € gift voucher)
- An elegant and charming Les Mignonneries wedding decoration for the happiest day of your life (500 € gift voucher)
- OR DU MONDE ethical alliances in recycled gold to unite you for life with style and good conscience (500 € gift voucher)
- The rental of a vintage car with Ouicar to arrive and leave the ceremony like the princely couple that you are (500 € gift voucher)
- Shanty Biscuits devilishly Instagrammable message cookies with, for example, your wedding hashtag (#LuluEtLoulou) (500 € gift voucher)
Do you want to participate in this exceptional competition and win this incredible prize? Visit the Je (u) t'aime website from May 8 to 29, 2019. Prize draw on June 4, 2019.

Good luck to all !