As usual, Ladurée is filled with surprises. And when the famous macaroon label launches into healthy and gourmet snacking, it means that it is sprinkling a good dose of magic and style into the lunch break of Parisiennes.
Code name? Picnic! An ultra chic venue showcasing the must-haves of sweet-salty nibbles we dream about. Each product is fresh, seasonal, sustainable and sourced with the highest precision by Jean SEVEGNES, the executive chef for salted treats.
A la carte, everything that is sure to rejoice and appeal to the taste buds of urbanites, in detox or gourmet mode…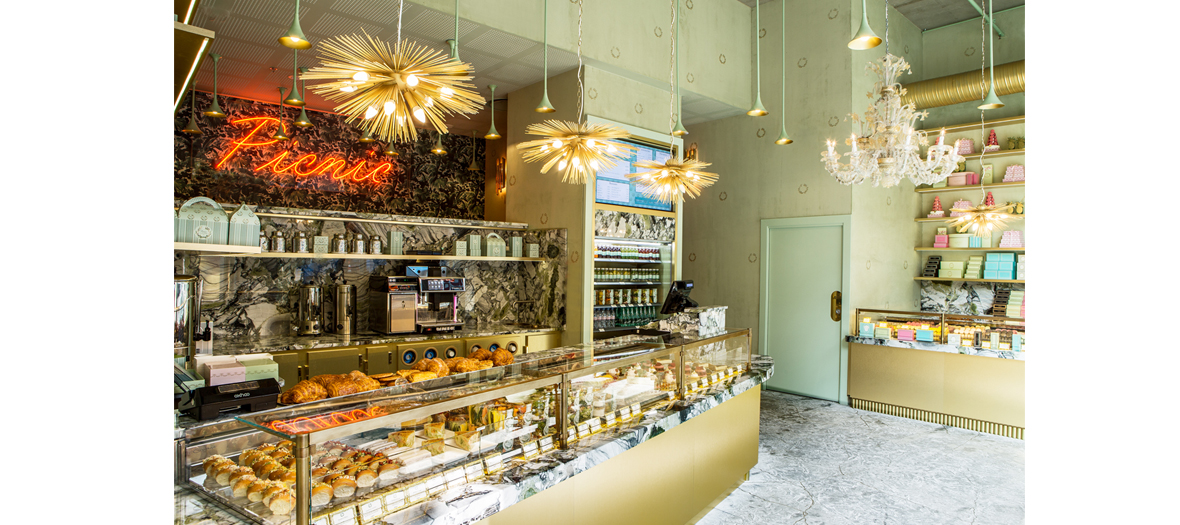 Your taste buds are titillated? Veggie baskets ( €5,50), mini finger salmon or chicken sandwiches for no guilt pleasures (€2,40), fab salads such as the "niçoise" or "détox" with gravlax salmon, quinoas, wild herbs and vegetables  (€8,50), a purifying beet, pomegranate, pink grapefruit juice (€4,90) and highly desirable sandwiches such as pastrami, mayo, heart of lettuce ( €3).
And let's not forget the sweet line thought out by Jean Seveignes: mini-macaroon (€2,10), granola fromage blanc (€3,80), éclair au chocolat (€5 ).
Where to find it? At the heart of Beaugrenelle, in a lovely gourmet setting...
Good news : Ladurée has organized a terrific delivery service in Paris and all over the suburban areas of La Défense, Neuilly, Aubervilliers, Courbevoie, Boulogne… (all the info on the site). Order at 11:30am, your lunch will be delivered in less than 90 minutes afterwards.
Open daily from 8:30am to  8:30 pm and from 9am to 7pm on Sunday. Delivery on www.laduree.fr