Grannies no longer have the monopoly of pretty ceramics… A special wind is blowing on the tables of Parisiennes! The new trend is original tableware. And with reason, furiously stylish porcelain houses such as Maison Fragile or Alix D. Reynis are waking up table settings and placing pretty cups and plates at the center of the must-haves. Result: leading houses are making some changes and adding an arty touch to their creations….
Maison Fragile unveils a pretty fanny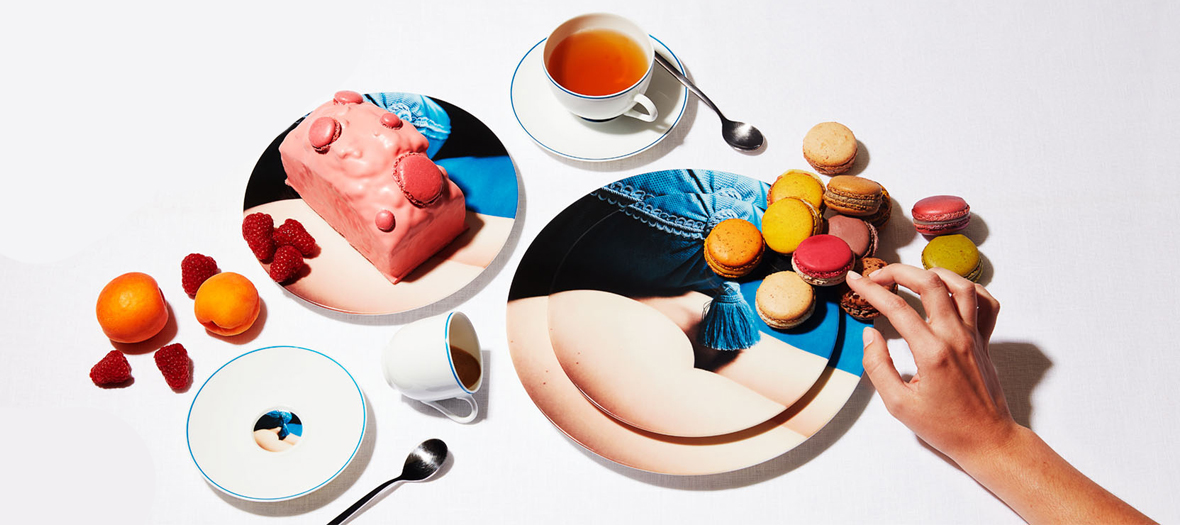 Does Maison Fragile ring a bell? High-end New Age craftsmanship under the helm of Mary Castel who reinvents the porcelain of Limoges in a highly contemporary vein and updating traditional know-how. Collaborations with young artists of the French touch make Maison Fragile a very cool label.
The latest amusing capsule? A collaboration with photographer Sonia Sieff who unveils under her coffee cups and on fab looking plates a fanny. This great and wildly Parisian photograph is taken from her exhibition and her best seller book: " Les Françaises". (staring at €35)
Sold at Bon Marché and on maisonfragile.com
The stylish timbales of Alix D. Reynis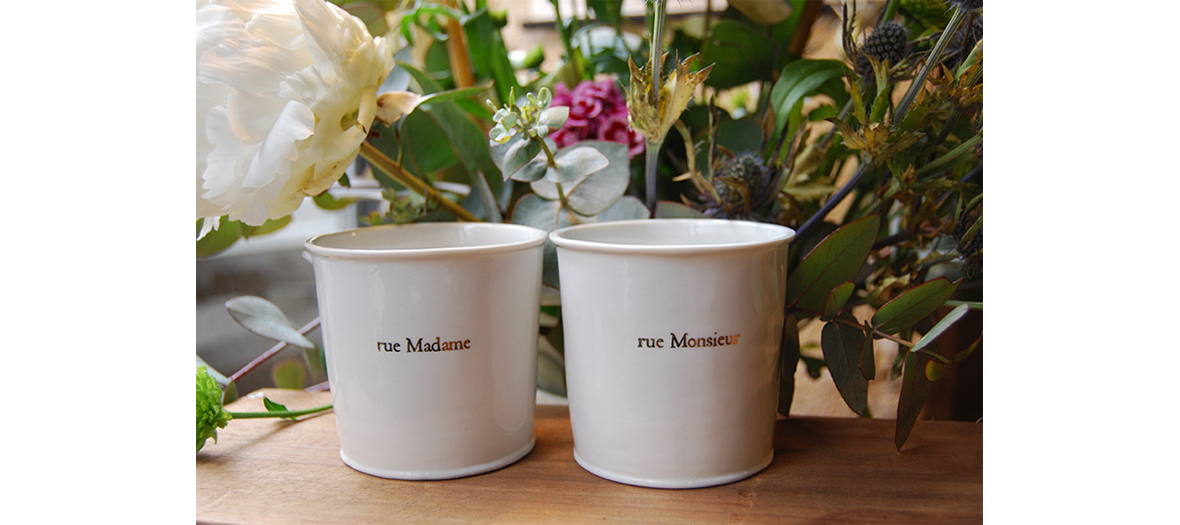 Her boutique in the Marais is the new must-go… And with reason, because this former solicitor, reconverted in stylish porcelain, has come up with a very tempting style, showcasing a great number of shapes and objects in super graphic porcelain of Limoges. The models of her collections, drawn and sculpted directly in her Parisian workshop are all very poetic and desirable.
Our latest crush? Her collection of wonderful Parisian enamelled timbales with messages gilded in find gold, featuring the prettiest streets of Paris … (€42)
Sold at the Alix D. Reynis boutique, 14 Rue Commines, 75003 Paris. 01 56 06 90 66 and on alixdreynis.com
The artist pavements of Maison Bernardaud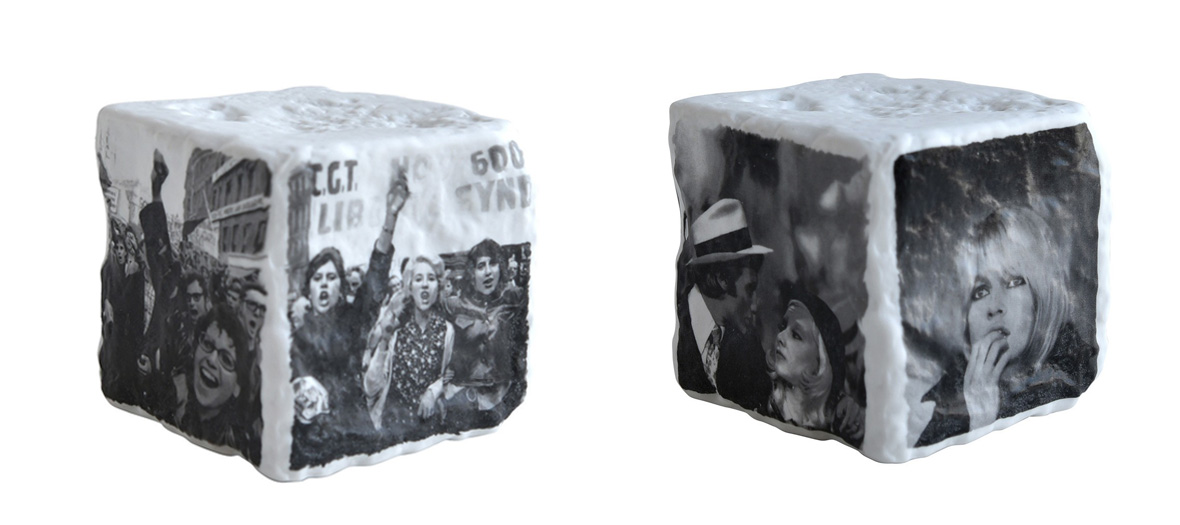 In the pavement, the beach! It's this Spring's sensation. To celebrate the riots of 68 and set forth its liberty, the mythical Bernardaud manufacturer ordered from Bachelot & Caron an artist's edition. For the occasion, the duo created a real size porcelain pavement, cult symbol of the revolt that was sparked by students … but in porcelain! On each side of the pavement, a photograph by Caron.
Our favourite one? The Sixties featuring Brigitte Bardot, Birkin and Gainsbourg… In short: the great decoration object to have while a wind of 1968 revolts is blowing on Paris and celebrating their 50 candles.
€ 380 per payment. 68 numbered pieces in limited edition.
Available at Musée Bernardaud, 27, Avenue Albert Thomas, 87050 Limoges or in the Parisian boutique of Bernardaud 11 Rue Royale, 75008 Paris, and on bernardaud.com
Also check out the amazing porcelain workshop of Alix D-Reynis.