And how about saving a little money by making your own healthy granola bars without spending a wad in top euro coffee-shops? You can do it. Here is the proof.
POUR 10 TO 12 BARS
15 MIN OF PREPARATION
30 MIN OF COOKING
1 Preheat the oven to 175 °C (th. 5-6).
2 Melt the butter and the rapadura in a pan. Away from the fire, add the honey and the salt. Mix.
3 Prepare the muesli: coarsely crush the macadamia and pecan nuts.
Mix the dry ingredients in a salad bowl. Add the content of the pan and wrap well.
4 Pour everything in a mould shirted with cooking paper. Bake for 25 min, then allow to cool completely before cutting up in bars.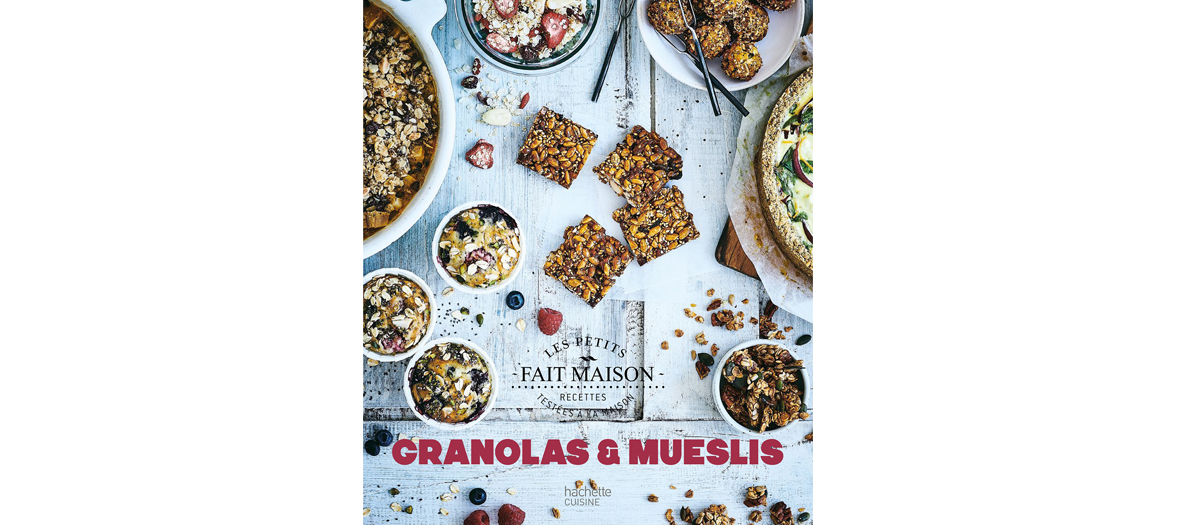 Excerpted from Granolas et Mueslis by Soizic Chomel de Varagnes, photographs by Nicolas Lobbestaël, styling by Soizic Chomel de Varagnes for Hachette Cuisine.
Also discover the red berries tart and the herbs and red fruit salad.