A Parisienne's unfulfilled promise: we ALL want healthy fruit and vegetables from our seasonal garden, for top notch products and terrific casseroles ! Except that the gardener in stilettos sleeping deep inside us has still not awakened and that one Sunday out of two instead of going to the «  organic » Sunday market, we stay in bed late and then go directly out to brunch. Well, nobody is perfect.
Very good news for overbooked gals who prefer staying nestled in their couch rather than go to market, the DO IT TEAM has found for you a really irresistible deal in just three clicks, with monpotager.com.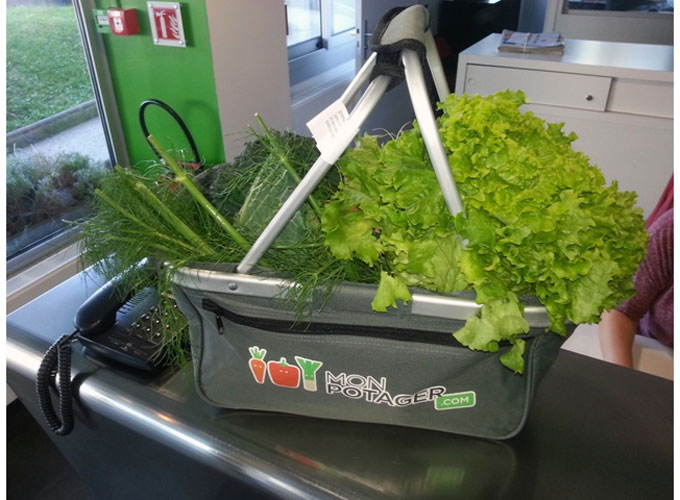 The promise ? Becoming the lucky owner of a small Made in Paris piece of land, without having to garden yet receiving the pickings by personal messenger, if you please… Ultimate snobbism, you can show off in front of your buddies by affirming you made you tart using the apples from your garden
How does it work? Just choose the size of the garden for rent, in keeping with your needs, count10m² along and 40m² for a couple, etc. Now just select the different varieties of fruit and vegetables we wish to plant : potatoes, carrots, beets, squash, lettuce, tomato, raspberry… Cherry on the cake, when everything is nice and ripe, your freshly picked loot is delivered where you want it !
We adore : receiving  notifications and photos, in order to follow the evolution of our plantation.
Tops: starting at 15 €/month, we are sure to have all the right ingredients for nice healthy dishes.