When a former private mansion undergoes a lifting, one is intrigued.
When it is hidden in one of the most mythical locations of the capital aka Montmartre, we are delighted! Zoom on this haven of peace mingling young execs, groups of buddies, romantic couples and prestigious tourists.
A RENOVATED PRIVAT MANIONS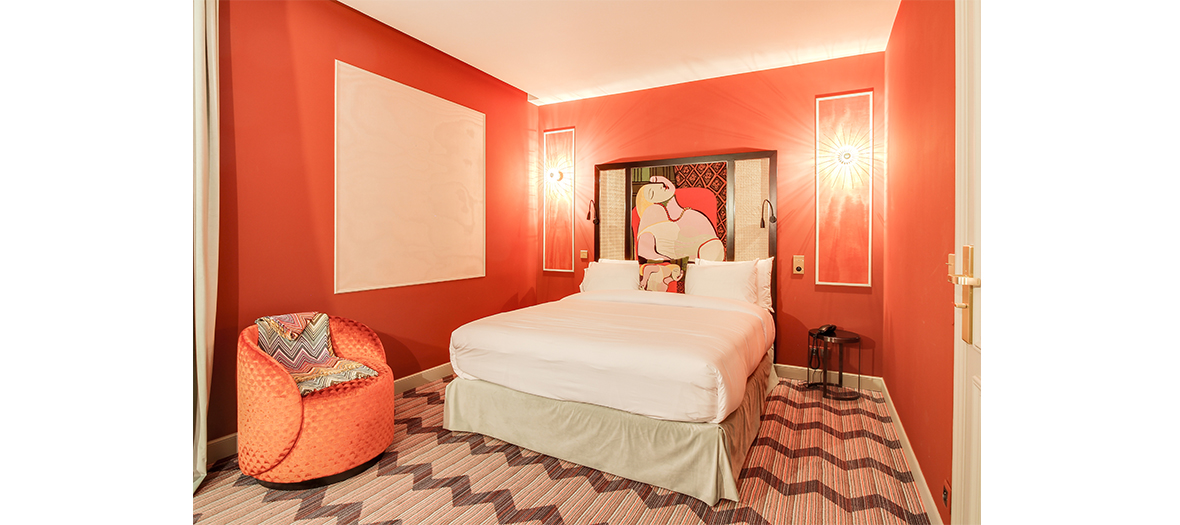 It's a the foot of the Butte Montmartre that a family of 5 children decided to take over their father's hotel and to close it 2017 for a major lifting. The place which hosted illustrious guests (Rimbaud, Verlaine and many more)  has been rejuvenated under the impulse of architect Jacques Mechali who creates, builds or renovates many prestigious buildings and deluxe hotels.  The place has been entirely redesigned in the slightest details with 24 chambres divided in 5 types: Cosy and Elegance (with noble materials and a trendy decoration), Hermès (decorated with signature Hermès materials and the brand's beauty products), Artistes (two Picasso rooms and a Miro one) as well as the Suite Parisienne with a terrace. All this is divided between two buildings, around a splendid paved courtyard, a fitness area, a spa and for the first time a bar a and restaurant with the famous chef Grégory Cohen in the kitchen.
Price: about €200 per room & €350 for the suite


THE MENU IS IN THE HANDS OF GRÉGORY COHEN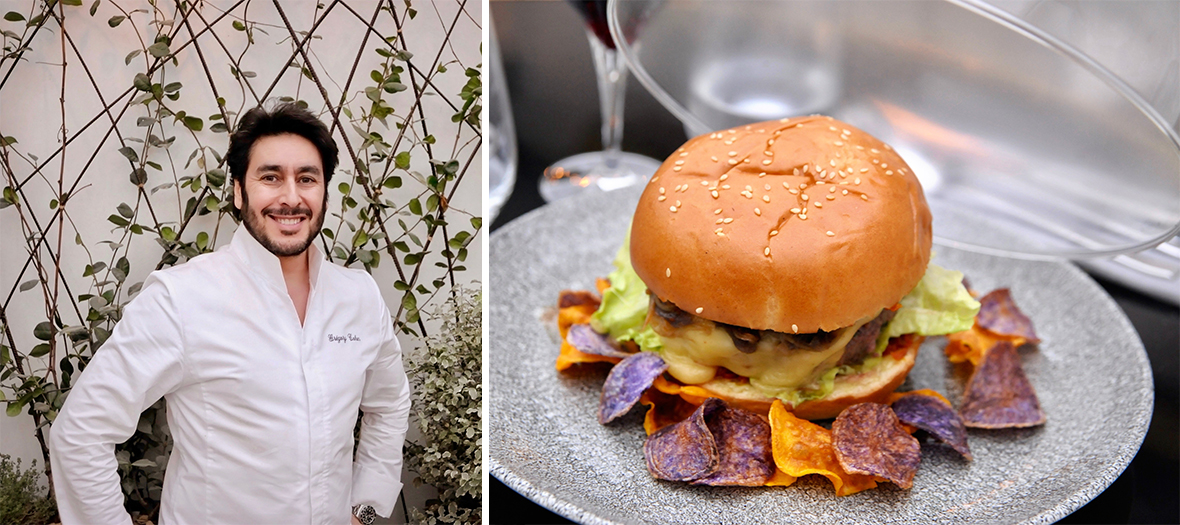 This new restaurant of 70 seats features the signature dishes of Gregory Cohen, founder of "Mon Eclair", judge in the semi-finale of Best Pastry Chef and animator of Chérie(e), c'est moi le chef. Amongst the first creations there 7 starters, 7 main dishes, and 5 desserts. As a starter, the perfect egg, coffee heart and emulsion of mushrooms (€11) is a must, while the gravlax de of salmon with herbs    (€14) is super fresh. You can continue with a tataki of tuna and glazed eggplant (€23) while fish lovers, will be seduced by the smoked burger with hay and beach chips (€23).
To finish on a high note,  the specialty of the chef: desserts! Lemon tart (€12), pavlova with red fruit (€12) delight us. His signature French toast (€10 ) is marvelous.
Also discover the hottest brasserie in the West of Paris and Robert, the totally packed restaurant in the 11th.