To live happy, let's live perched high up
A highly perched garden with champagne galore
Always higher, always stronger, chef Akrame Benallal had delocalized his restaurant at the top of a building on Place de Clichy. Baptized HyperNature, this very unusual ephemeral place with the allures of a hanging garden is a creation of the famous champagne house Perrier-Jouët.
This highly perched experience is taking place from the 17th to the 23rd of June with exceptional lunches (€90) and dinners (€140) on the theme of nature paired with the best vintages, tasting workshops paired by cellar manager Hervé Deschamps in person. And a very special lifesize tree-shaped champagne bar created by British artist and designer Bethan Laura Wood. Cheers!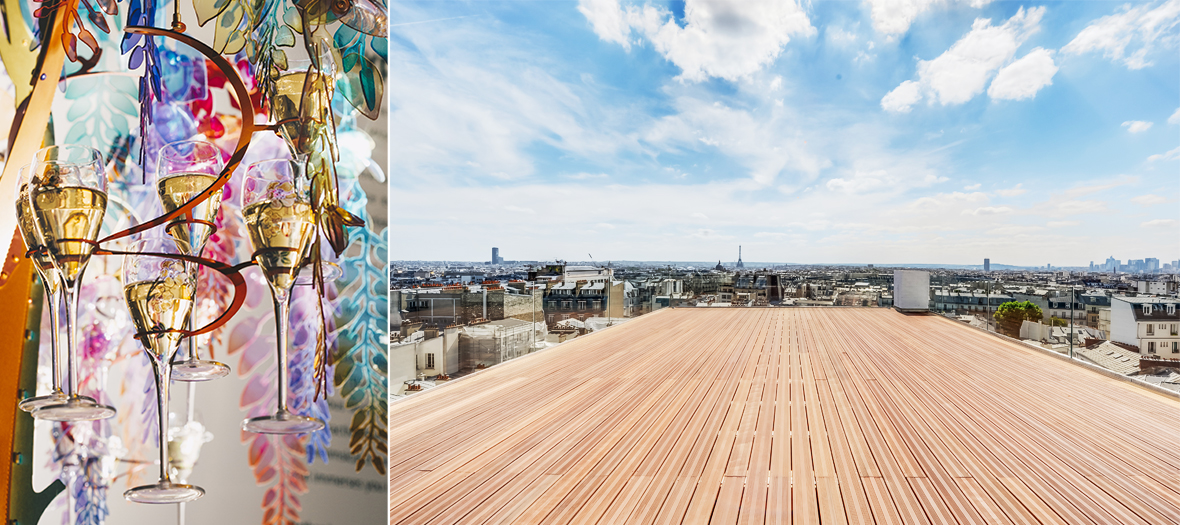 Free access during the day, online signing up and reservation for evenings and the table of Akrame. More info on www.perrier-jouet.com
A tip top aperitivo
Florence? Rome? Milan? Not at all. For a Negroni with view, rendezvous Friday the 28th of June and the 19th of July on the rooftop of Cucina at the Maison de la Mutualité. The super transalpine restaurant of Alain Ducasse is exceptionally opening its rooftop to Parisians— a golden occasion to nibble on great antipasti in a stunning decor with the Eiffel Tower in full view for only €20.
On the menu? Fab mortadelle, focaccia, yummy eggplant caviar, grisini + a drink. Now that's the dolce vita.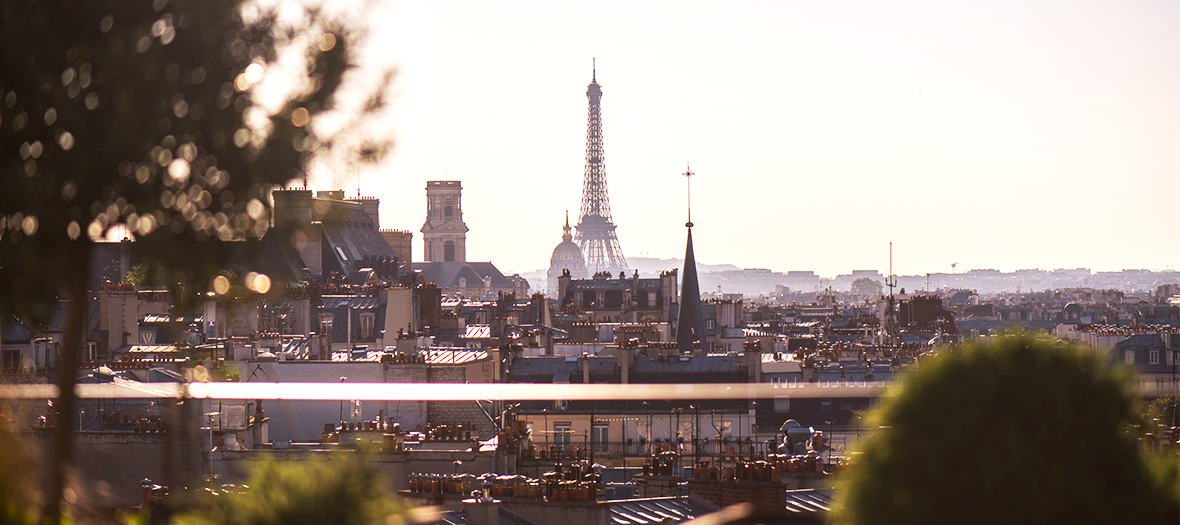 © Julien Mouffron-Gardner
Rooftop accessible starting at 7pm on the 28th of June and the 19th of July, limited places, depending on availability. €20 per pass (entrance to the rooftop, drink and antipasti).
Restaurant Cucina Maison de la Mutualité 20 Rue Saint-Victor, 75005 Paris