Freshly arrived in the Panthéon district, Sébastien Dégardin (ex Troigros and Pierre Gagnaire) delocalized his pastry from the 12th arrondissement to comfortably settle in this former butcher shop with a totally retro style.
A chic and vintage setting to welcome sweet creations, but also salty ones in the bakery part. Because the master of the place first studied cooking before becoming passionate about cakes.
His motto? Shaking up traditional pastry while staying light without too much sugar.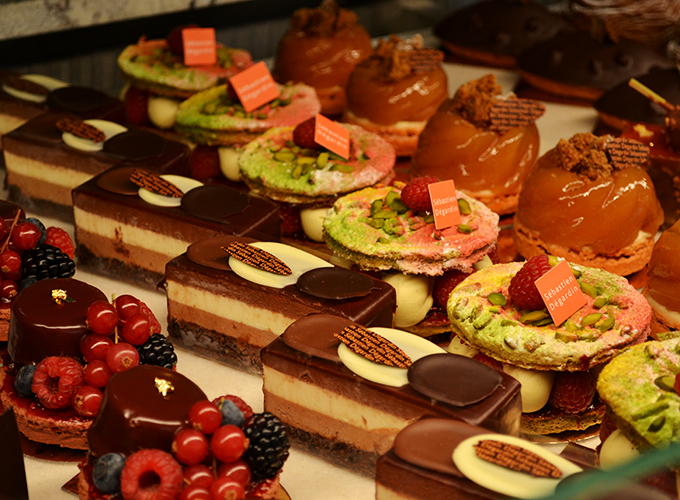 The result is a Baba spiked with a rum filled small tube, an airy Mont Blanc with red currents, a wild Paris-Brest and other curiosities such as Insolite, praline mousse twisted with a red orange jelly lollypop, or a half macaroon covered with caramelized apples and yuzu. And of course, the cake of the situation, Pavé du Panthéon, a nutty dacquoise, with praline and chocolate. And if you're in a down mood, just go for the French brioche (vanilla custard+caramel brioche, 6 €) and you'll be back on track.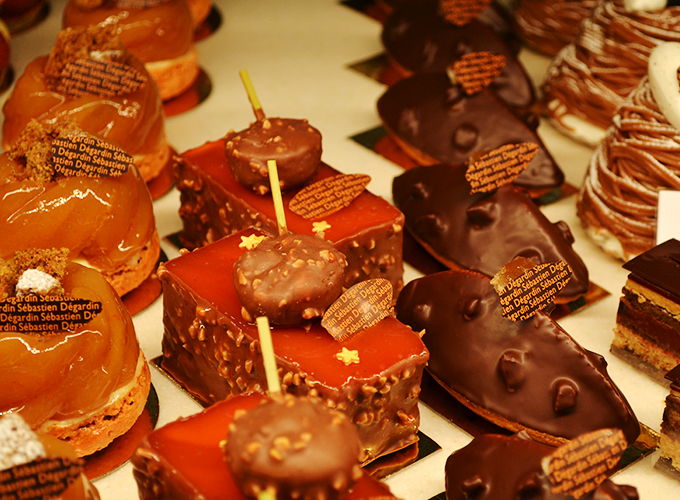 We also like: scores of different breads, old style viennoiseries, cakes, fresh sandwiches frais…
From 9am to 8pm. Closed Monday and Tuesday.
Count 5€ for an individual pastry