There was clearly a need for a chef's bistro near Saint-Marcel. Bingo! Thibault Sombardier, rising figurehead of French gastronomy (Jacopo, Mensae, Antoine) has just opened a new address that hits the bull's eye in the 13th… And the clientèle of good looking guys and pretty foodies is right there.
The "so charming"  chef is right on target. The BAM studio  (Mikaël Demezet and Sophie Toulouse)  has enhanced this typical Parisian  bistro with 50's touches, spectacular lampes, midnight blue, gold and pearly overtones, and a bar in the line of Mad Men or tables made with the former  parquet floor of the house. Both stunning and surprising.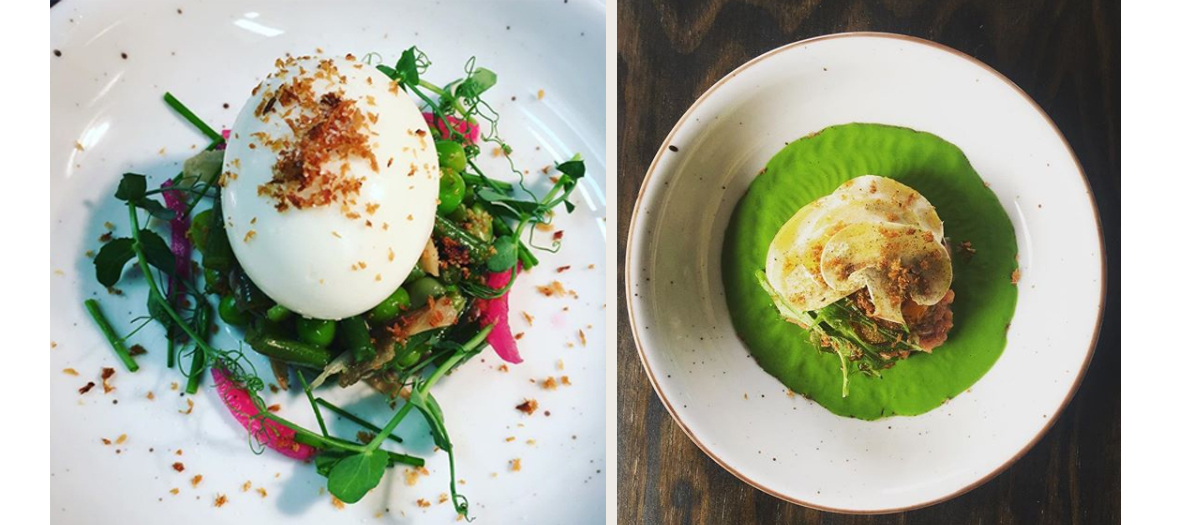 But, it's mostly on the plates that things are happening... Very good and not too fatty ! Parisian twigs will love it. Take your pick: classic or sharing in order to test everything ! Tarama with poutargue fish eggs and grated lemon (€7), frog legs with parsley (€16), rémoulade of crabmeat and bib lettuce, crispy rice leaves (€16) or breast of farm range guinea fowl with morels and cream(€28). Damned ! To be washed down with nice little wines (starting at €6 per glass).
We also like: his incredible desserts such as the chocolate delight halfway between a melt in the mouth praliné and a mousse au chocolat (€7).
Open every day lunch and dinner. Closed Sunday. Lunch menu at €19. Reservations suggested.
Also check out the 10 new terraces for summer.