Good news for all those who are wild about « quality products »... Because Terroir d'Avenir, the food collective that supplies the top tables in Paris (Eric Fréchon and the gang of the Fooding are great fans) have finally set up shop with a produce stand, a butcher shop and an amazing fish monger. Coming here to market is tops when it comes to taste and trend!
Their credo? Only offer the best! Concretely, here you will find small local producers that bring back to life fruit and vegetables even our grandmothers had forgotten.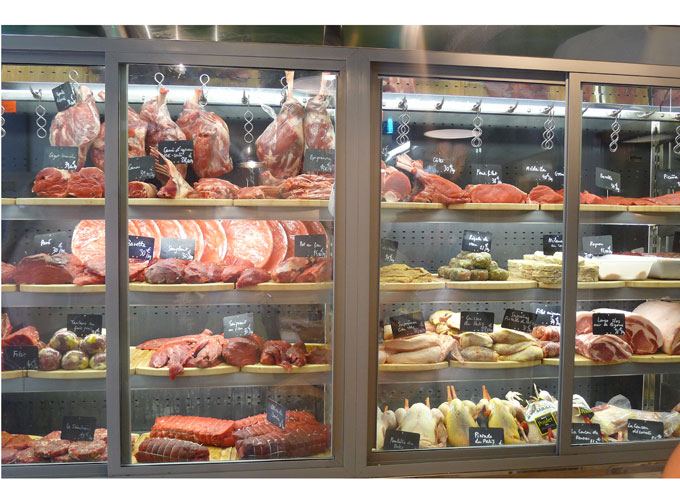 In terms of butchery, meat is showcased in a big ultra-design window-display, with a US rap sound track ambiance. Now all you need to do is choose between the pré-salé leg of lamb, a raw tartare mixed with cubes of semi-cooked foie gras (38 €/kg), ground hamburger meat twisted with pork belly (18€/kg) or a Milanese veal scallop with Comté cheese to die for ! (22€/kg).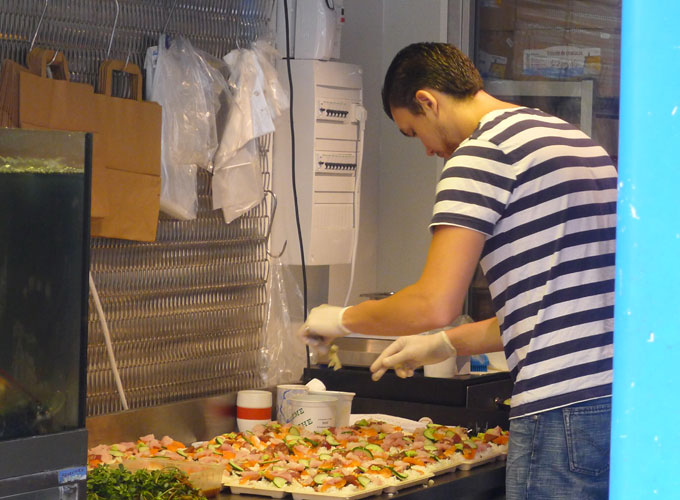 For fish lovers, impossible to resist the Rolls-Royce of Fish. Special  kudos for their fab bento box to go, prepared under your eyes with the catch of the day: red tuna or white tuna and trout, customized with cucumber, ginger and wasabi (7 €), tops for a light healthy lunch.
A must also: the shop with seasonal fruit and vegetables very difficult to find and amazing tastes.
Tops: going there Sunday morning to prepare a nice home-made meal.
Tuesday to Friday from 9am to 2pm and 4pm to 8pm
On Saturday from 9am to 7h30pm and on Sunday from 9am to 1pm