In the Great Britain of Margaret Thatcher, Tom Dixon dreamt of being a rocker, yet he became a designer. And with success. The most British of creators was able to surf on the industrial style wave and have more fun each time with metal, when plastic was the thing. He gave birth to icons such as the « S-Chair » or the « Pylon chair » with totally crazy curbs and a very futuristic look that remains timeless. We promise, you are going to also become a fan.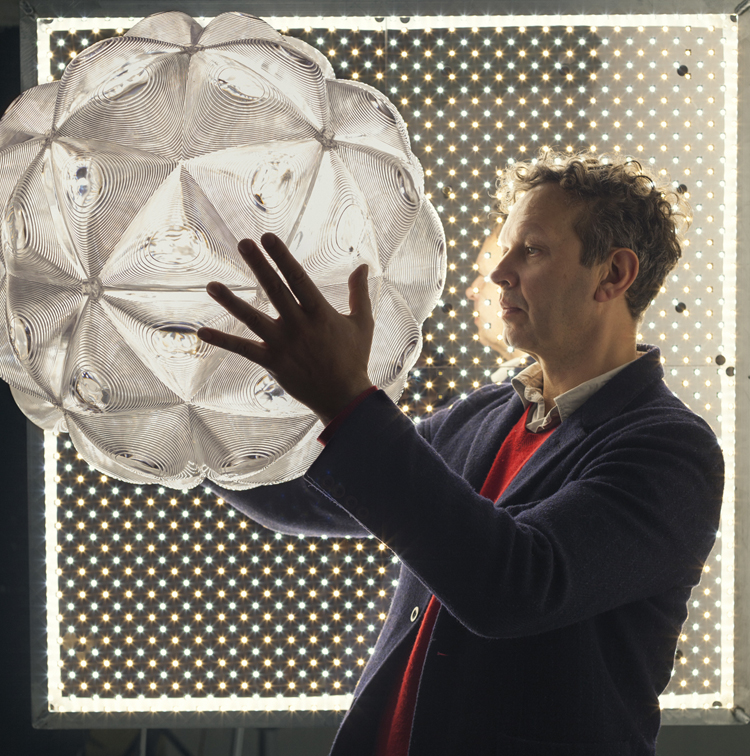 Because he is the English Starck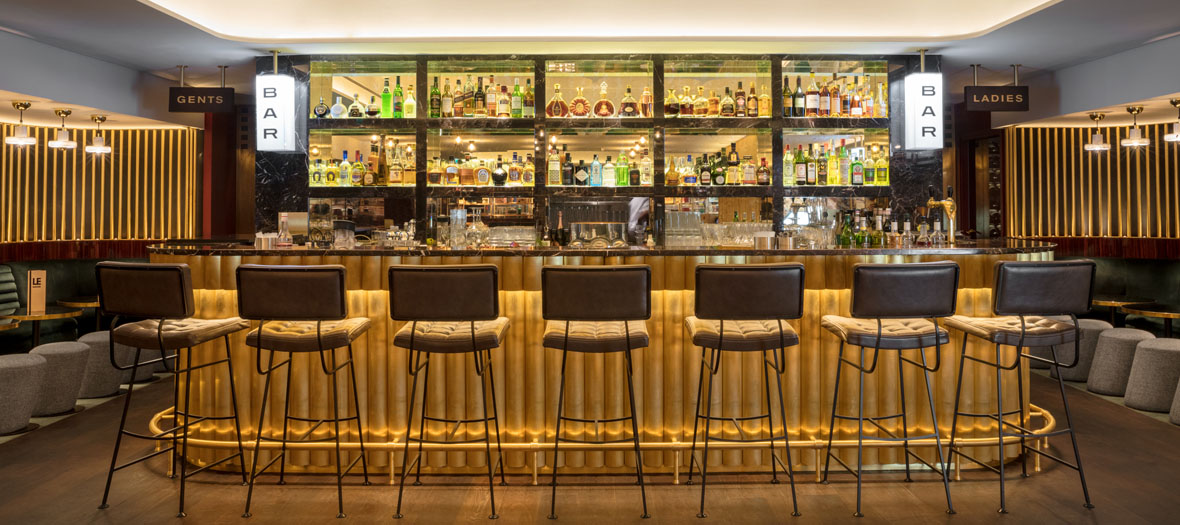 He is truly a jack-of-all-trades, who constantly rises to the occasion when it comes to renewal, just like our darling Starck. English or Italian editors, derbies for Adidas as well as many hotels and restaurants, he picks up the challenge at each occasion. As with the mythical night-time brasserie, the Drugstore, taken over by star chef Eric Fréchon on the Champs-Elysées. The designer had fun with the materials. Brass, velvet, leather, black marble, celadon, mustard or wine red sofas and armchairs, it's like diving into the universe of the Mad Men series from the 1960s always with an out of space touch.
Because he has just signed a collab' with IKEA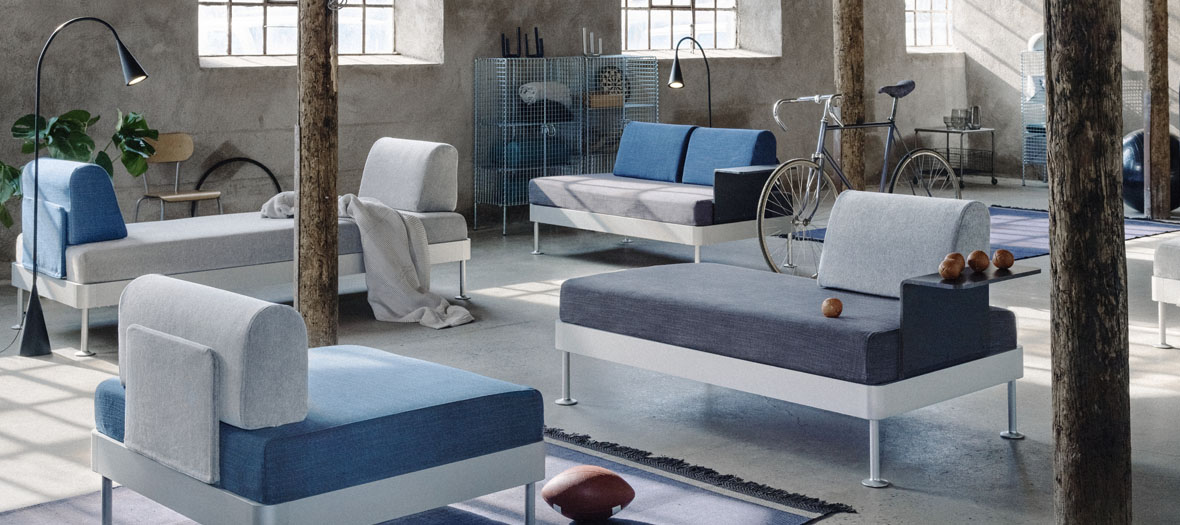 After having been artistic director for Habitat, the « rebel of design » signed for February a surprising collab' with the Swedish Giant : DELAKTIG. Forget the traditional living room sofa and make room for modulable, nomad furniture, in our image. « Do your thing », as IKEA likes to say. Forget frontiers, we would say. Tom Dixon presents an armchair with big cushions to be set up at whimsy. He invites you to participate in the exercise and have fun with your interior decor, enhanced with a lamp, a side table. Simple and efficient. « We will be successful with DELAKTIG when people continue to adapt it and make it evolve at the same time as their own life. This is the purpose– that no product remain static », explains Tom Dixon. Your turn to play.
Because he launched his own brand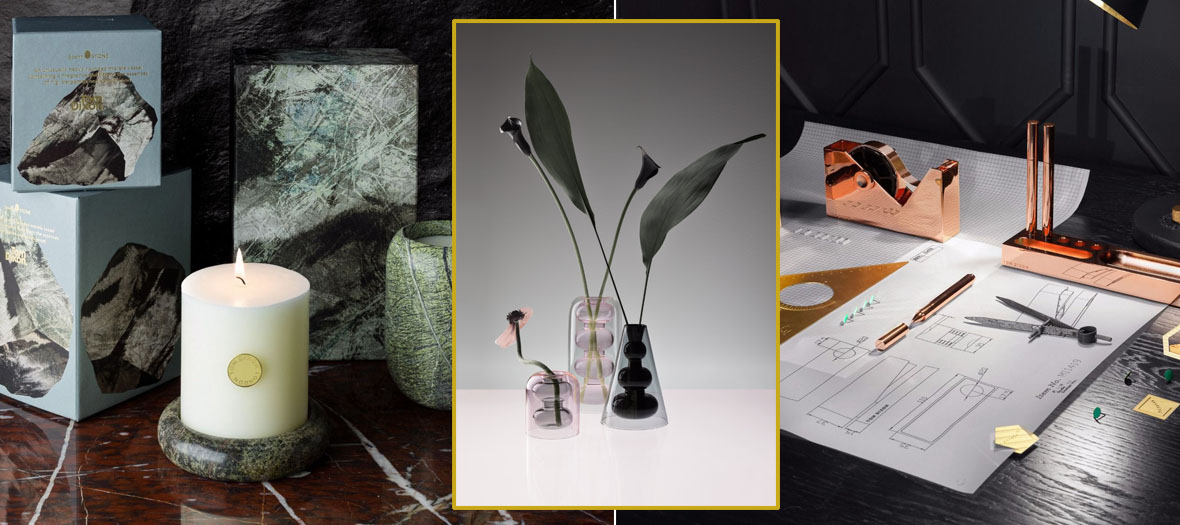 Artistic maybe, but always down to earth. If he is so respected, it's because this self-made-man follows his own path and stays as independent as possible. Notably at a time when he has decided to launch his own brand. On his e-shop there are many pretty decorating nuggets at affordable prices such as candles that play with materials for €76.50, the Bump teapot inspired by lab tubes at €130. Also, very difficult to resist his stationary accessories between €10 and € 80with a total metallic look.
All his accessories on www.tomdixon.net.
Have a look at Tom Dixon's display for Publicis Drugstore.