A trained psychologist and chocolate buff, Victoire Finaz decided 10 years ago that she would be a… chocologist! From cocoa beans to bars, this lovely thirty-year-old has become quite the expert when it comes to chocolate and its influence on our emotions.
A close look at a sweet universal sin.
Cover picture credit : © Facebook Victoire Finaz
what exactly is a chocologist?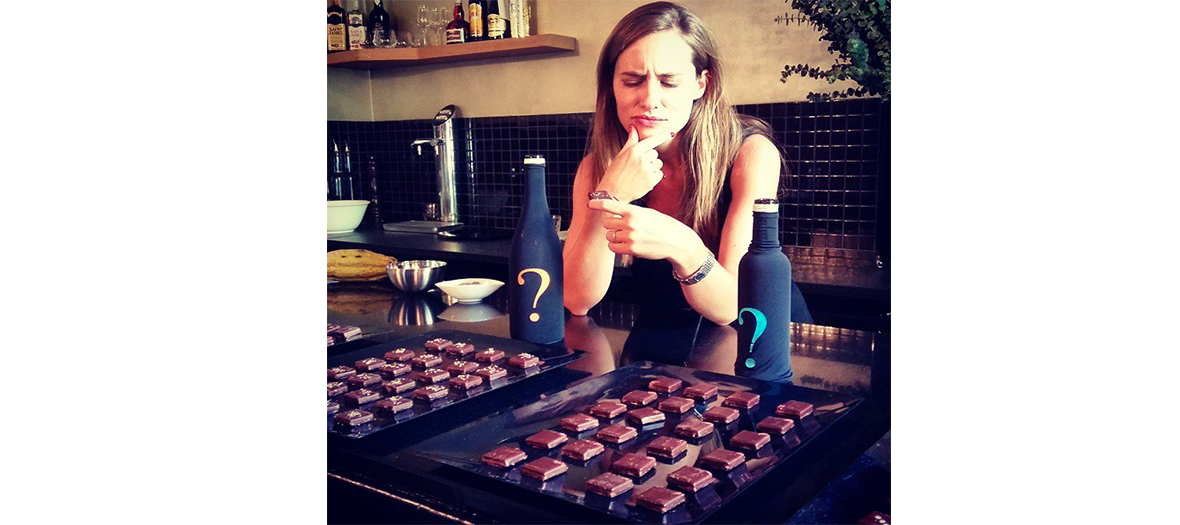 Picture credit : © Facebook Victoire Finaz
I was always very partial to chocolate, my great-grandfather was a chocolate maker in Lyon. But I really began to have vested interest at the time when I was a student in psychology, so much so that it was the subject of my thesis! Hence the term chocologist.
I offer several activities revolving around chocolate. First, I animate tasting workshops, for company seminars as well as for bachelorette parties. It's playful, there are quizzes, history, anecdotes and you can taste chocolate products by the best chocolatiers in Paris. For a 1h30 formula, count 35€ per person.
I launched my own chocolate brand, Carrés de Victoire. And I also organize private sales on a regular basis. The next dates are Tuesday the 8th and 15th of December at the Hidden Hotel (17th).
I also create customized boxes for companies. From the basic recipe to the packaging graphics, everything can be customed according to your taste.
More information here and on the Facebook page
what kind chocolate do you prefer ?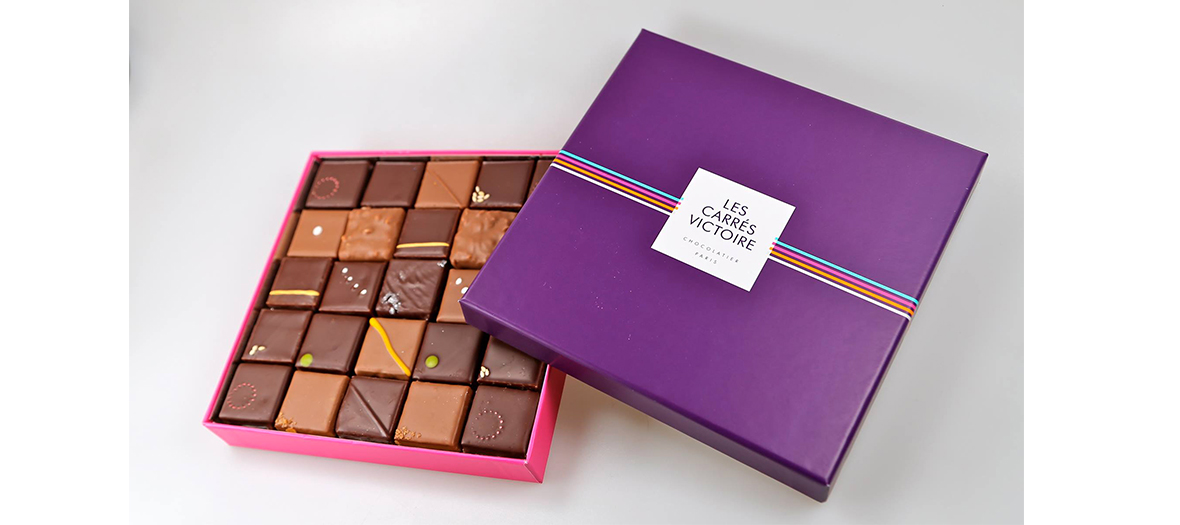 Picture credit : © Facebook Victoire Finaz
I never eat white chocolate, too greasy and very sweet. In fact, there is no cocoa inside, it's only cocoa butter, sugar and milk cocoa.
I am a great fan of black chocolate, I adore natural, top quality chocolates. Actually, the quality depends on each step, from the harvest to the manufacturing.
Depending on the origins of the beans (Madagascar, Costa Rica, Venezuela…), aromas are quite different. It's a little like a melody.
I really adore the one from Madagascar, for its fruity side. There are often citrus notes such as lemon or grapefruit, making it very feminine.
The one from Papouasia is also very special, it has a smoked taste with overtones of coffee.
For me, milk chocolate must be top quality, intense in cocoa (40-45%). I prefer it gourmet and sugary with notes of caramel or biscuit. In other words, I don't like it when it smells of cow, milk, cream. Personally, I rather eat it in the morning.
your go-to choice when you feel a bit blue?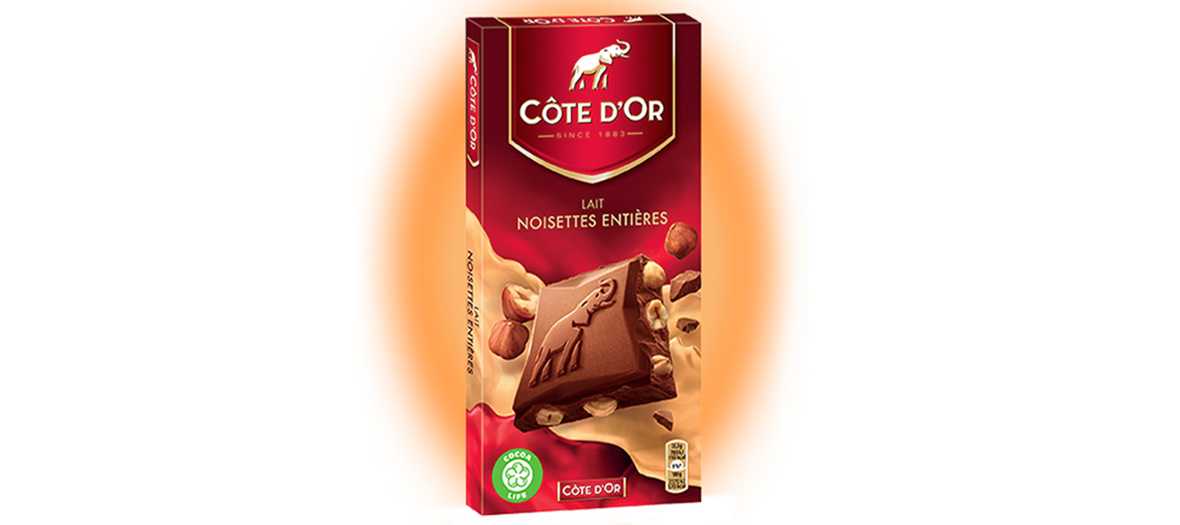 Picture credit : © Côte d'Or
Rather than single origin chocolate that is more for tasting, better choose a sweet bar, more gourmet so more recomforting. For my part, I head directly for the Côte d'Or Lait Noisettes Entières, milk chocolate with nuts bar.
The dosage I recommend : between two chocolate squares and half the bar, in case of severe depression!
Homemade hot cocoa, my recipe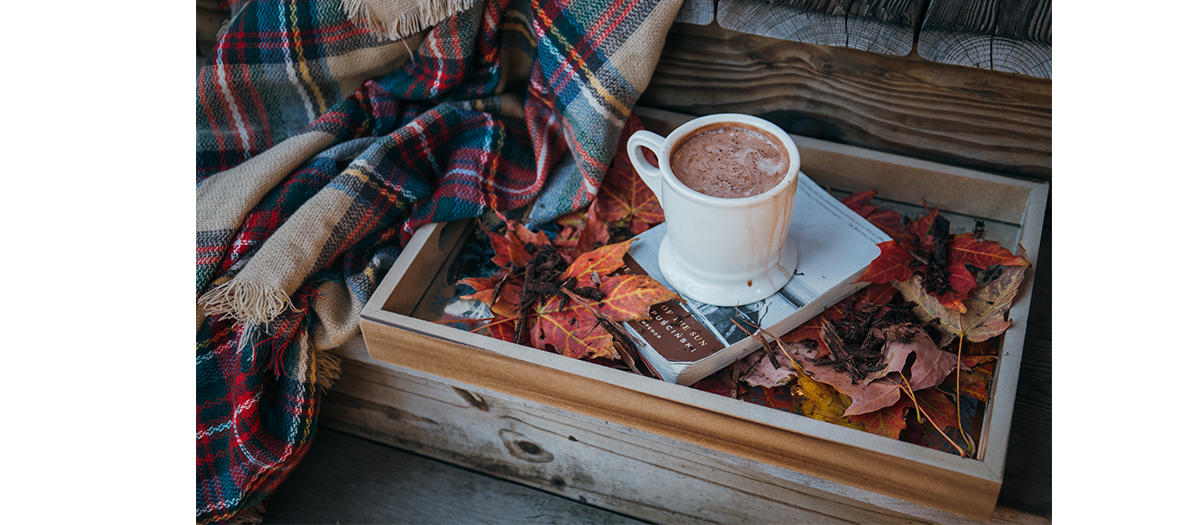 Picture credit : © Unsplash, CC
I make it with real plantation chocolate bars.
Preparation for the recipe:
1/ Cut the black chocolate bar into small pieces and melt on a low flame with a little milk at the bottom of a pan (don't add water !). Mix well with a wooden spoon to obtain a smooth texture.
2/ Once the chocolate is melted, add milk little by little by stirring softly with a whip in order to obtain a homogenous warm chocolate. It should have a nice brown color and an « intense » chocolaty taste.
3/ Once the milk is added, boil the preparation by increasing the flame. Watch the hot chocolate, because when the milk boils, it raises and flows over the pan. As soon as the chocolate boils and raises slightly, turn off the flame immediately. Boiling hot chocolate brings a certain lightness to the tasting.
4/ Allow to cool for 10 min (because it's very hot!) and serve the hot chocolate in pretty bowls with a spoon, a glass of water and cookies to nibble on …
Purists can add 1 teaspoon of bitter cocoa powder.
Gourmets can add 1 teaspoon of cane sugar or vanilla sugar to sweeten their drink.
is it possible to eat chocolate without putting on weight ?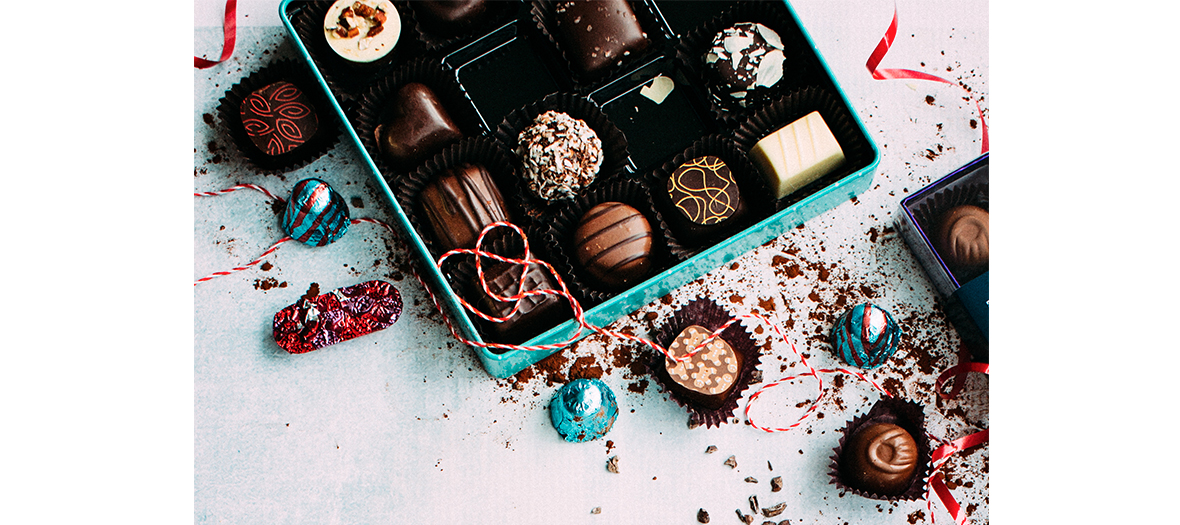 Picture credit : © Unsplash, CC
Yes! The best way is to include it in a meal in order to avoid nibbling.
For a tasting, privilege the end of the morning, between 11am and noon. Breakfast is long gone, you are hungry, taste buds are on the alert. It's the best moment to appreciate aromas.
I also am partial to have it with coffee. However, I have decided to be much healthier and to stop nibbling. Since, I dropped 5kg!
And of course I exercise, I need to sweat. So I do Bikram yoga at the Espace Bikram Yoga Paris. They offer yoga classes (one hour and a half) in a room heated at 40°. I go at least once a week. I also like to swim.
the chocolate fix you keep in your bag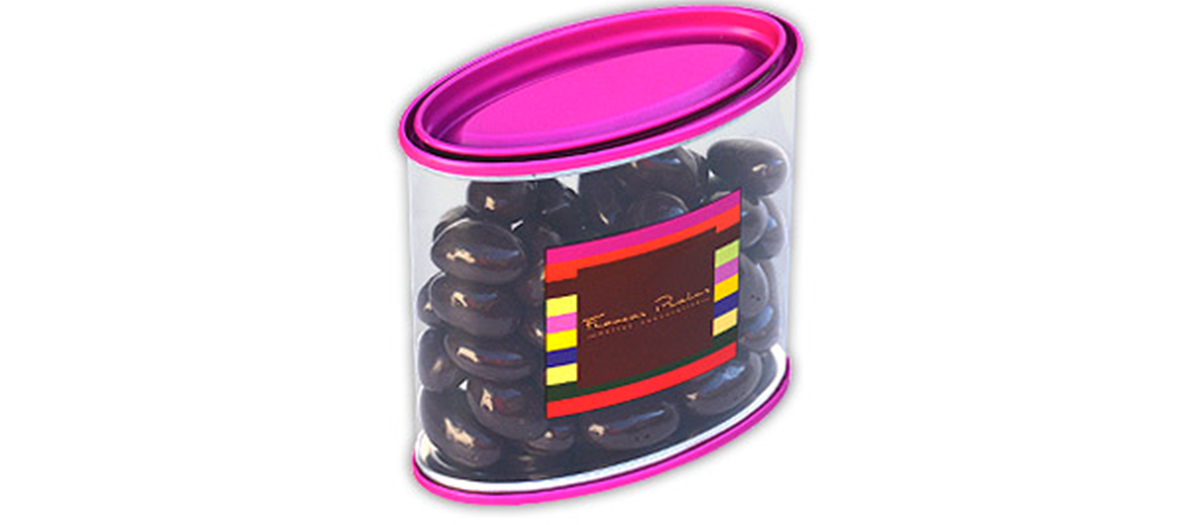 Picture credit : © Pralus
I always prefer to have some with me, just in case. For example, I really can't stand it when I'm served a coffee without chocolate.
In which case, I whip out my small cocoa beans wrapped in chocolate from Pralus. The beans come from Madagascar, just like the black chocolate all around. It's a real delight with a cup of coffee.
A 100% cacao dessert by me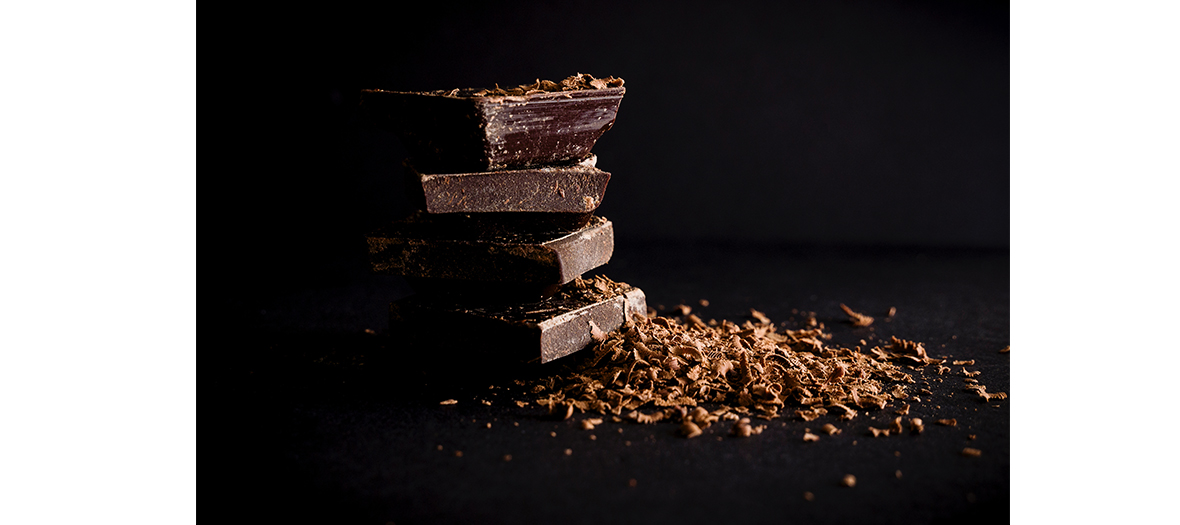 Picture credit : © Unsplash, CC
Everybody loves chocolate mousse! My family, my friends, I even bring some to dinners or work meetings.
Ingredients for six people :
- 100g of chocolate dessert (Nestlé 64 % if you like intense tasty mousse)
- 100g of plantation chocolate (Valrhona Manjari 64%)
- 50g of 100% cocoa chocolate (I recommend the 100% Pralus bar from Madagascar)
- 25g of salty butter
- 6 eggs
- 20g (2 tablespoons) of white sugar
Steps:
1/ Cut the chocolate in small pieces (dessert chocolate + plantation chocolate) and melt if with the salty butter, on a very low flame. Mix with a wooden spoon
2/ Stop the flame once the chocolate is melted, texture should be homogenous and shiny.
3/ Separate the 6 eggs: whites in a big bowl and yolks in a small bowl
4/ Add the sugar to the yolks. Mix well with a fork for a few minutes until the paste whitens a little
5/ Beat the eggs into firm snow peaks
6/ Pour the yolk in the chocolate (that has cooled down) and mix energetically
7/ Incorporate the whites little by little with a spatula, mix delicately, without breaking the whites
8/ Pour the preparation in a salad bowl
9/ Cover with transparent film (avoid holes to prevent air from entering) and put the mousse in the icebox
10/ Allow the black chocolate mousse to sit at least 4 hours
What I do as an option and that changes everything:
- Create chunks with the 100% cocoa chocolate (to have a slightly crispy texture and give more chocolate to the mousse) and incorporate them to the mousse before pouring the preparation in the salad bowl
- Decorate the chocolate mousse with cocoa nibs marbles, wrapped in chocolate (I buy them at Michel Cluizel)