It's summer, the weather is beautiful, and it's hot. Bodies and minds are in a frenzy. Paris, the most beautiful and captivating citadel in the world, becomes an invaluable gem. Its strength, its streets, and its life—all of it stimulates us. If you allow me, I would like to suggest an original way to celebrate Lutetia: through sex and nothing else.
The sun is shining, and a delightful desire floods your mind: finding a discreet place to make love to your partner without attracting attention. For the best unusual spots, follow the guide.
Appropriating Paris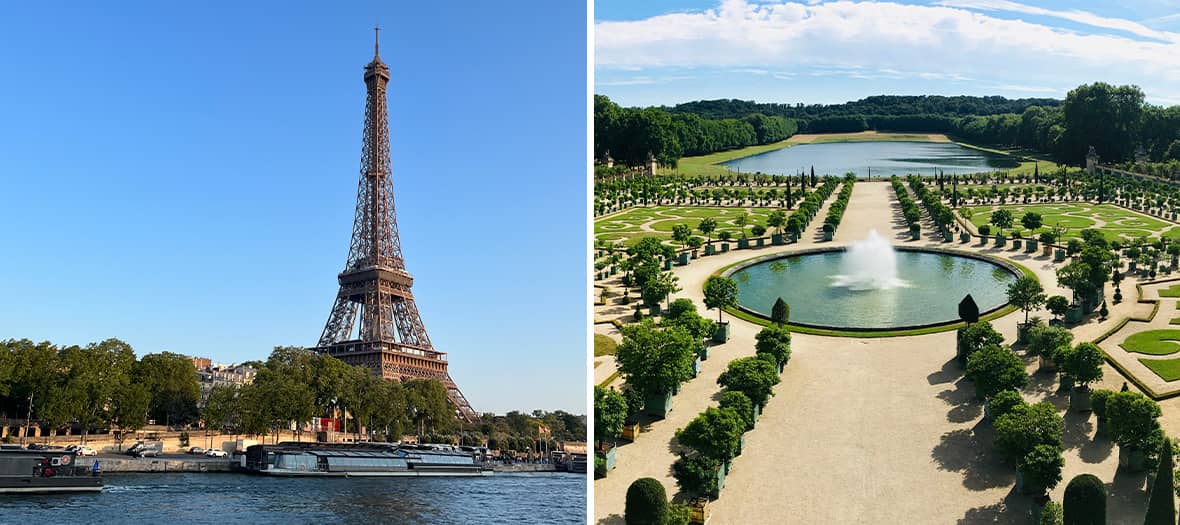 Let's start with the Jardin des Plantes, which has a secluded and attractive spot perched above the trees. Take the entrance at the corner of Rue Cuvier and Rue Geoffroy-Saint-Hilaire, follow the path to the garden's labyrinth, and climb to the top of the hill. There, you will find a metal structure. If you avoid peak hours, a discreet intimate moment can turn into an unforgettable memory.
That same mischievous friend of mine even went up to the first floor of the Eiffel Tower with his partner. They had chosen to book the very last passage of the day. As the last tourists left, they took advantage of the moment. She leaned against the railing, and they exchanged a few quick thrusts. With Paris at their feet, this swift doggy style encounter could only be appreciated by the angels who delighted in the spectacle from above.
Since we're talking about heritage, if I may challenge you one last time, I suggest Versailles and its gardens. The residence of kings also deserves to witness your cries... © Unsplash/Armand Khoury
From Studious to Naughty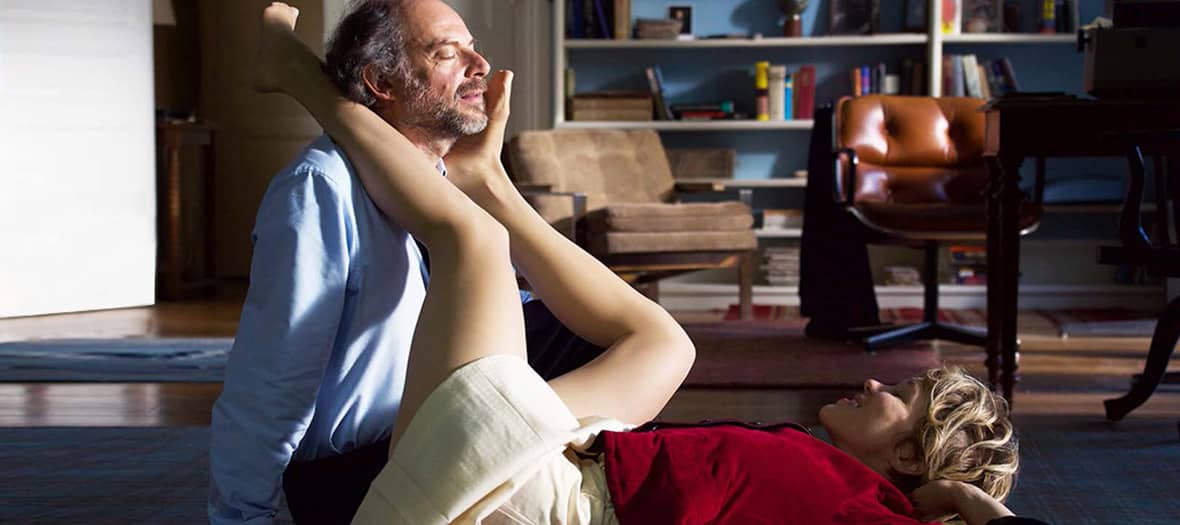 For students and faculty members, I recommend our good old universities. An empty amphitheater, the last tutorial room in the last building on campus. A desk, legs spread apart, a well-placed tongue, and you're in for the most interesting class of the year.
Let's stay in the realm of education, particularly in prestigious institutions. The students of the School of Beaux Arts (14 Rue Bonaparte, Paris 6th) have a little gem. Once you pass the entrance, go straight ahead and near the library, follow it along the right side. There, you will find a small park. Although it's closed, all you need to do is climb over the railing. Lie down, and let your artistic souls do the rest. Well, at least I hope so.
I also recommend the botanical garden of the Faculty of Pharmacy in Paris (4 Avenue de l'Observatoire, Paris 6th). Follow the alley, and on your left, you'll find the garden where you can discreetly indulge in playful activities.
Alternatively, there's your place of torment: work. Useless and mind-numbing, let's divert it from its original purpose. Making love on the despised CFO's desk can be cathartic, just like the countertop near the coffee machine. There is no greater revenge on the management. Trust me.
Unusual and Transgressive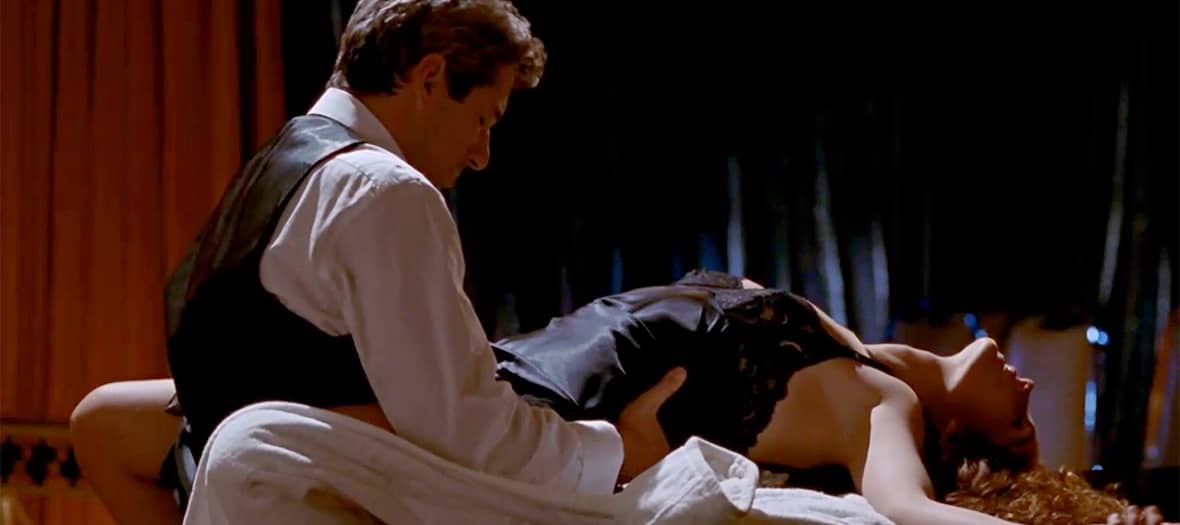 I knew a couple who attempted a thrilling experience. The lady, without wearing underwear, put on a long and light dress that could be quickly lifted. Her husband wore shorts. They would sit at the end of the bar counter in the bars that interested them. She would face away from him, and whenever possible, she would press against him as he attempted to enter her discreetly. They tried and succeeded in their little adventure about ten times and got caught only once. The risky game is definitely worth it.
Another game, another location: photobooths. I have a soft spot for these cabins. At the Forum des Halles, in museums, at Ground Control, or at the Palais de Tokyo—wherever, as long as the madness prevails. Touching each other inside (and more, if desired) is an exquisite experience. I await your photos.
Love Hotels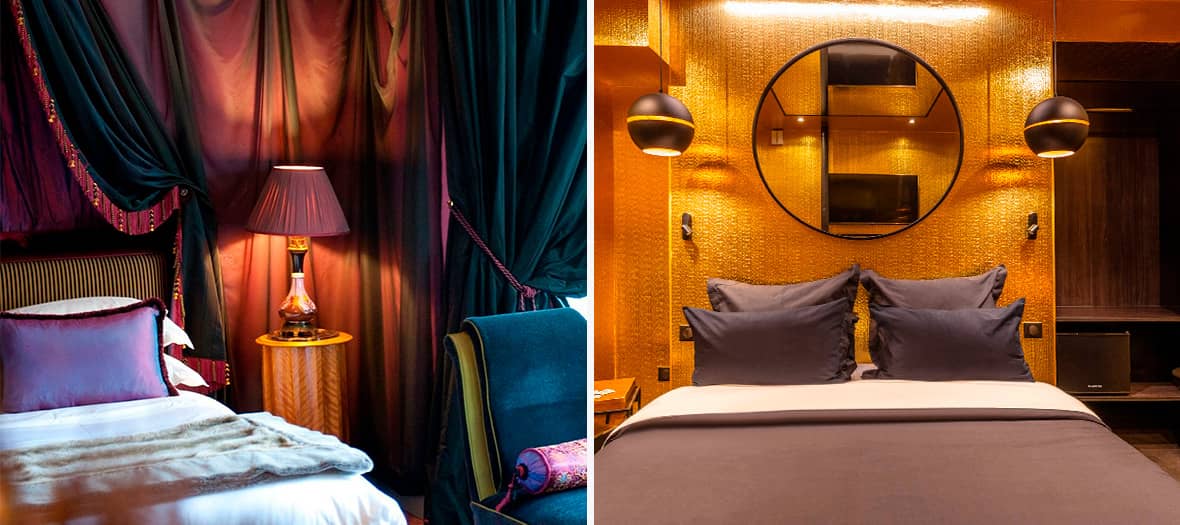 If I mention Oscar Wilde, does it ring a bell? What if I told you that you could make love in his last residence? Simply called L'Hôtel and located at 13 Rue des Beaux-Arts (6th), this luxurious establishment oozes charm. Paris's smallest five-star hotel even has an underground pool where you can initiate seduction before retiring to a room and succumbing to vice. That's precisely what Oscar would have wanted.
For the last-minute team, the hotel room booking website Dayuse can be quite surprising. Once on the site, you can reserve a room for a few hours. Indicate your city and date, choose a time slot, and you can relax between meetings or before going home.
Slightly more straightforward, and frankly designed for amorous siestas, you can also visit the Love Hotel (88 Rue Saint-Denis, Paris 1st), directly inspired by the Japanese concept. Inside, you can rent a room for an hour if that's sufficient, each decorated in a different theme. Our favorite? The golden one.
Paris (sex) by Night!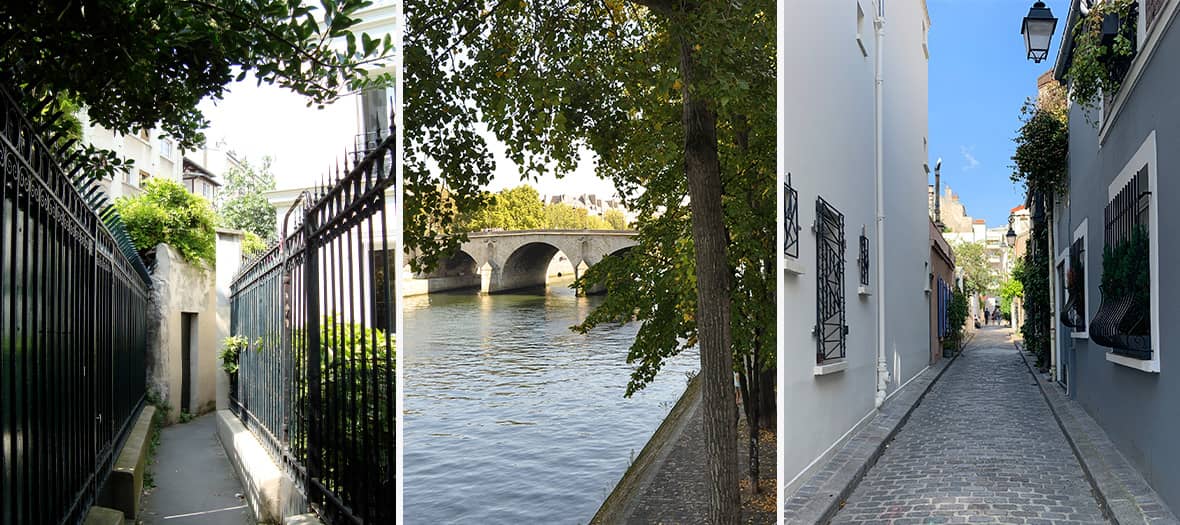 It's nighttime: please activate stealth mode. When the sun sets, Paris takes on a whole new dimension. The atmosphere changes, and the possibilities become manifold. You'll need to take the plunge without getting burned. You'll have to be bold. But I believe in you, I've always believed in you. I like to think of you as my Padawans to some extent. So, here we are, at night, but mostly in the streets. Making love in the middle of the street is nothing more beautiful, nothing more daring. Just try to avoid doing it at 9 PM.
Here's a non-exhaustive list. I have a soft spot for Rue Perre Semard in the 9th arrondissement. If you walk down towards the Poissonnière metro station, you'll find some stairs. Sit down, astride, and I invite you to celebrate my favorite alley. And what about the passages? These alleys are brimming with unparalleled erotic power, in my opinion. There's Passage Briare (9th), Sentier des Merisiers (12th).
The 5th arrondissement is a Parisian neighborhood where literature and naughty adventures like to merge. You'll surely find something to your liking in Impasse Salembrière, Rue du Chat-qui-Pêche, or Rue d'Écosse.
In the 4th arrondissement of Paris, on Quai Henri IV, you'll have to walk along the Seine. Don't hesitate to go all the way to the end. As evening falls, while you indulge in exquisite pleasures, only the lights of the bateaux-mouches will illuminate your burning and exhilarated skin. lternatively, there's Rue Robineau, just in front of number 21. It's a nearly deserted platform when darkness envelops you. Beware of the neighbors; they might appreciate the show.
And finally, Passage Boudin in the 20th arrondissement. Instagrammable during the day, but incredibly intoxicating when the people sleep and your mouths, instead of talking, prefer to eagerly lick breasts within the heart of Paris and all these rascals.
Engaging in mischief outside your home in Paris means running the risk of being seen. There's an exhibitionist aspect to embrace. There's nothing wrong with that. If passersby happen to discover what you were up to, there's no need to be embarrassed: beyond amusing them, they probably envied you.

Discover also the new generation of sex toys and sexual experiences to have tested once in your life ( as a couple).