You liked the magical universe of Charlie and the chocolate factory? You are going to adore this gourmet treasure trove in the 14th arrondissement filled with soft and crispy cookies straight out of the oven.
Because if Aurélie is not decorating her well-supplied window display, she for sure is preparing the dough for her next baking batch in her glass laboratory!   A feast for the eyes but not only…
Every day a score of flavors are manufactured right here: from the classic chocolate chip to the very popular salty butter caramel including tastes of the moment (lemon-almond; matcha tea - white chocolate -cranberries ; nutty spread).
And that's without counting the surprising salty offshoots to pimp up a salad or for happy hour nibbles: goat; comté herbes de Provence ; chorizo or with figs to eat with cheese or foie gras.
Cookies galore!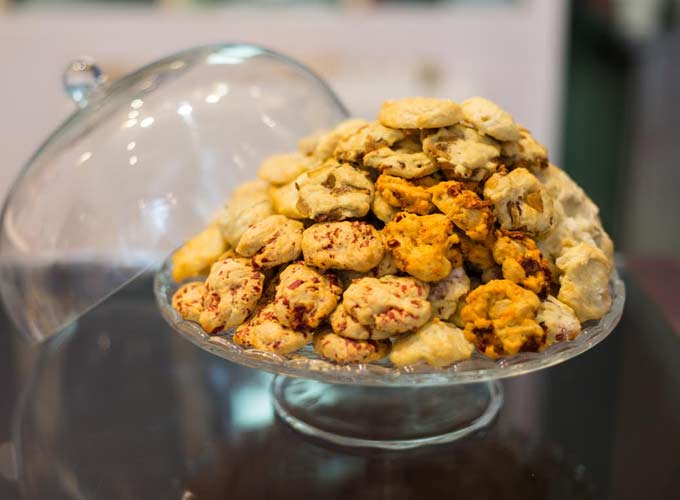 We like: sizes adapted for all appetites (XXL, average, mini)
Between 2,50€ and 3€ for XXL cookies, 9€ for 10 average-sized, 5€ for 10 minis and 6€ for 10 salty cookies.
Open Monday from 3pm to 7pm and Tuesday to Saturday from 11am to 7pm.
Also discover Les Petits Donuts, the best donuts in Paris.