Here's a guy who really understands women femmes. After working on our looks, Thierry (or Titi for his close friends), one of the former owners of Bel Air, really knows how to host us in his delightful little bistrot.
His chic idea? A lunch formula specially targeted just for gals! For 19€, twigs can pick between 2 main courses + 1 dessert.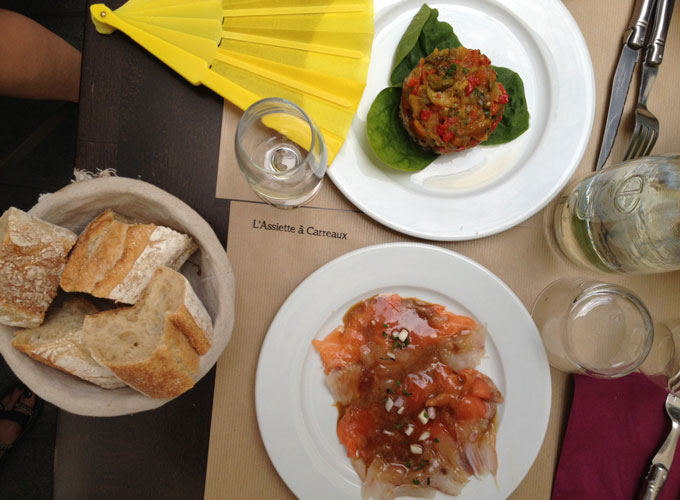 An example? Raw fish with soya sauce (9€), a méchouïa of tuna with honey and coriander (8€) and carambar candy.
To make the boys happy, a more classic combo: main course + dessert.
We like: the friendly and laid back ambiance of this  restaurant where you can very well run into actor Christophe Lambert, as well as Guy Lagache, the good looking  M6 newscaster, of even the First Lady, aka Valérie Tierweiler.
Tops: the quiet terrace nestled in a pedestrian street.
We also like: the slate menu for the Sunday brunch with eggs Benedict, (14€), cheeseburger (17€), tartines with Nutella paste (3€), pancakes (6€)…
More information here