This is the breaking news of the start of the school year. And now or never to succumb to the gourmet passion that should bewitch Parisians.
Great novelty since confinement: the gourmet house Le Relais de Venise , whose formula has not changed one iota since its opening at Porte Maillot in 1959, has just imagined a new concept of totally unusual street food: La Baguette du Relay .
After a first test in their London branch, this extraordinary 'dwich has just arrived in the Marais, directly from the rue des Archives , served in a lovely sandwich shop with the same codes as the parent company: service in white apron and tablecloths. tiles, the house's good red and their exquisite chocolate fondant that always meets the eye.
A Parisian American sandwich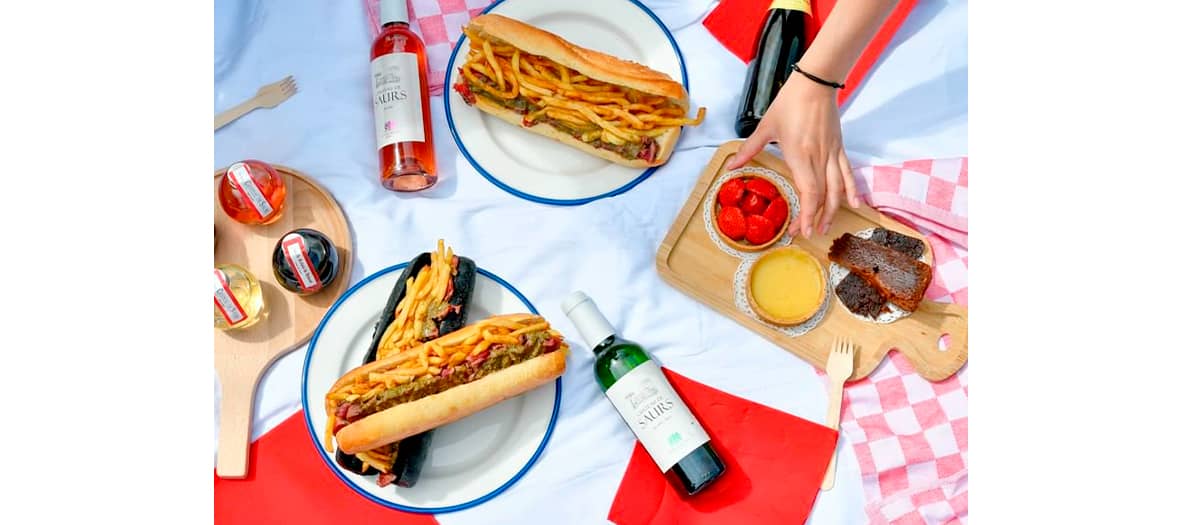 On ne plus cite évidemment Le Relais de l'Entrecote, this institution gourmande et mondaine here déroule a menu unique to the habitues of clientèle de génération en génération: salade verte aux noix, faux-filet et pommes maison following servis avec leur fighter sauce secret .
The cult American sandwich (a foodporn curiosity that consists of putting fries in the bread) is revisited in Parisian sauce with a baguette in which the meat, fries and the famous sauce are housed (€ 14).
Note: the possibility of ordering a double ration of bidoche for the super-meat and the variations of baguettes. Charcoal black to be ultra-digestible or downright gluten free.
In short: a gourmet treat to devour in the romantic gardens of the National Archives a stone's throw away… And if you want to avoid queuing, have it delivered directly to your house and watch your favorite series. A pure moment of ecstasy.
Open from 12 p.m. to 10 p.m. Delivery via Deliveroo
Also discover Plan D, the vegan sandwiches everyone is talking about on the Canal and Café Lapérouse, the new social brasserie at the Hôtel de la Marine
© Instagram / @labaguettedurelais
Also find Plan D, the sandwich everyone is talking about on the Canal Saint-Martin and Julien Sebbag's sandwich shop .