Brand new and super clever, this mini spray allows you to take your perfume everywhere you go. In the plane, in a sports bag, it even fits in an evening pouch.
How does it work? Fill the capsule with your own perfume, either by using a pumping system or simply by filled in up thanks to a small funnel that avoids spilling. Clip the shell and you are all set.
Good to know, there exists pre-filled capsules with the most trendy perfumes (Jeu d'Amour de Kenzo, Dhalia Divin by Givenchy, Hugo Man by Hugo Boss…).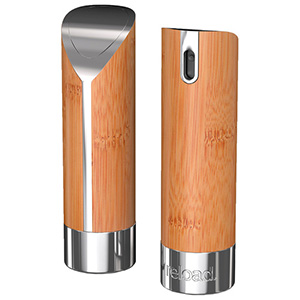 The plus: the shell is personalizable.