You certainly noticed. The new trendy is the big comeback of bustling brasseries: the successful Barbès, La Poule au Pot, Girafe, the Drugstore or La Lorraine.
And how about this new spot, the super fashionable Passage des Panoramas (that already shelters Racines and Café Stern), that just hosted the kind of table we like, facing the artist entrance of the Théâtre des Variétés.
Behind this new address with strong trendy potential, a trio of Parisian coolness who know their stuff: Jean Valfort, Charles Drouhaut and Jean-François Monfort (Farago, Canard and Champagne, that's them).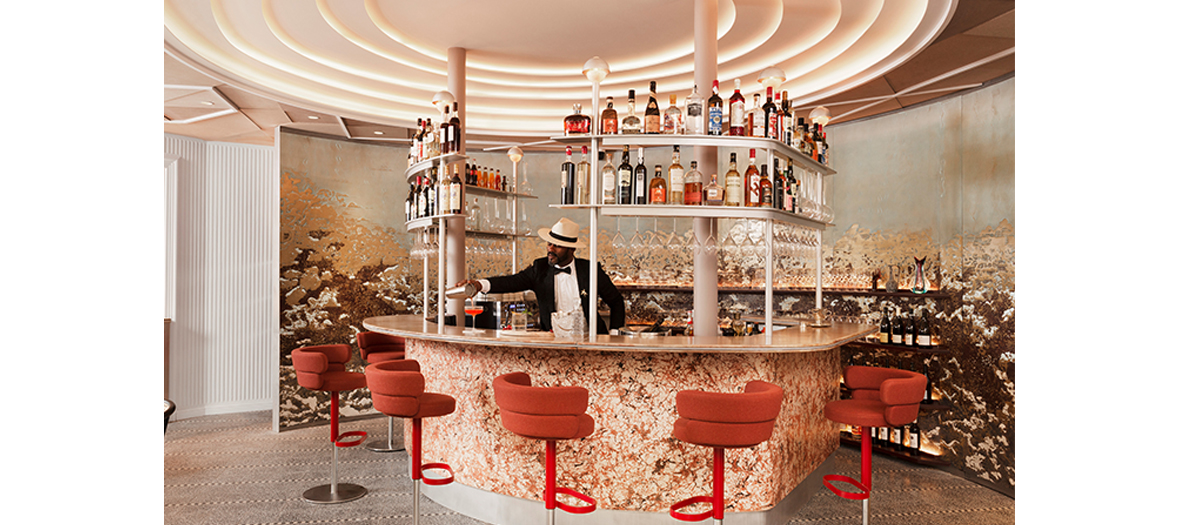 In charge of the decor: Tristan Auer, the hottest designer of the moment, has imagined a furiously Parisian decor with a great bar, a cork ceiling, armchairs, brass and orange banquettes.
The gang called on Gilles Goujon, a reference in terms of bourgeois gastronomy, to sign some very upbeat dishes : cocotte de bulinade from the Côte Vermeille, a wide array of sea specialities including monk fish and seafood, rouille sauce with saffron (€32), cocotte of roasted quail with grapes, figs and grandmother garnishing (27€), unless you go for the simplicity of an artichoke with vinaigrette ( €10) or a baba au rhum...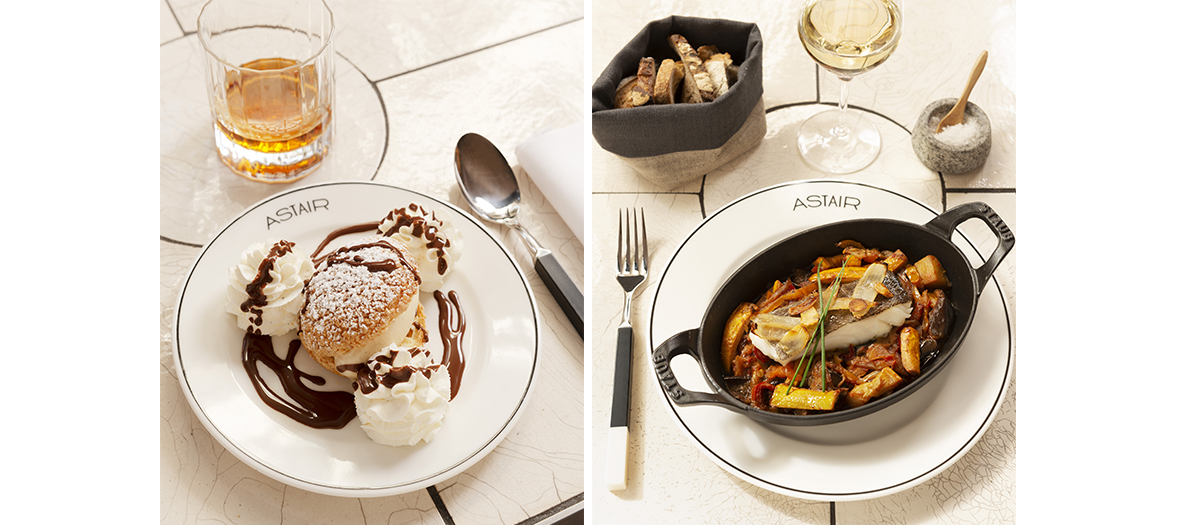 For meat lovers: their top notch prime ribs of beef are to be twisted with a Choron sauce, pepper or glazed shallots, to be customized with baked coquillettes pasta, small veggies, fries or mashed potatoes, depending on the mood of the day.
We like: the appetizers served non stop from noon to 11pm for the odd hunger pang: bone marrow (€10) anchovies, mashed peppers (€13), sardines with vegetal oil (€11) squid fritters (€12 ), snails, oysters (3 € each).
Also discover the 10 best French-style bistros in Paris and Bouillon Pigalle.