After Perruche, the most incredible rooftop in Paris, Gilles Malafosse and Laurent de Gourcuff (Loulou, Monsieur Bleu, that's them) continue their successful adventures by inaugurating a new deluxe seafaring brasserie that will become "the" big hit of the season.
The new table of the Cité de l'Architecture, with access through the museum entrance, place du Troacadéro, is sure to be the most coveted rendezvous of the upcoming fashion week.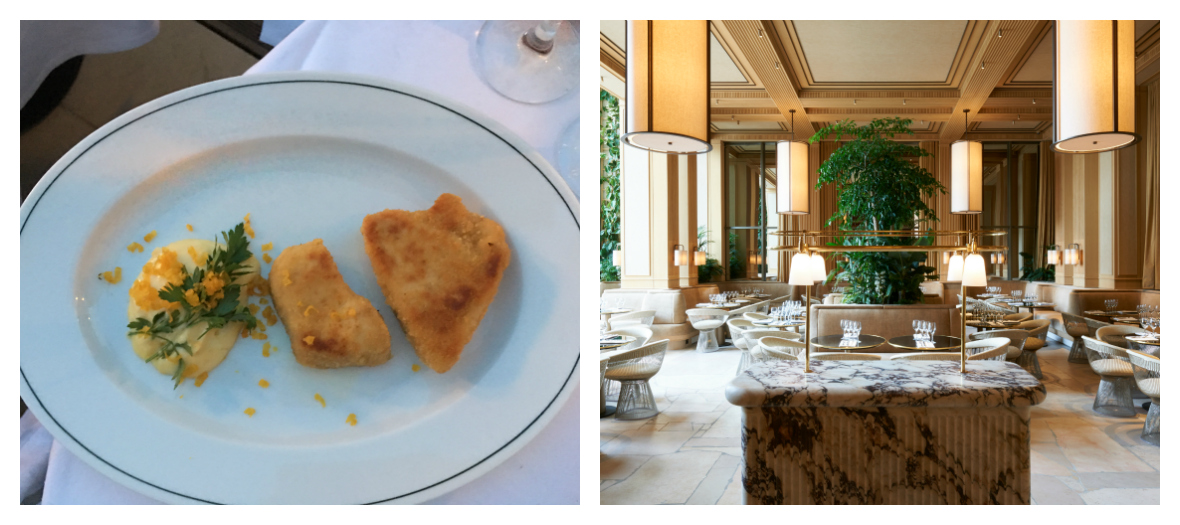 Hard to dream up a better spot to clink glasses facing the Eiffel Tower: the place is quite simply stunning. Starting with the decor signed Joseph Dirand, the French decorator appreciated worldwide by design buffs.  Featuring a marble and velvet 30's decor, with an exceptional seafood spread placed on the bar: totally splendid!
But the show-stopper is obviously its perched terrace of incredible elegance, overlooking the Champ de Mars, literally eyeball-eyeball with the Iron Lady. The entire world already is already envious of this spot...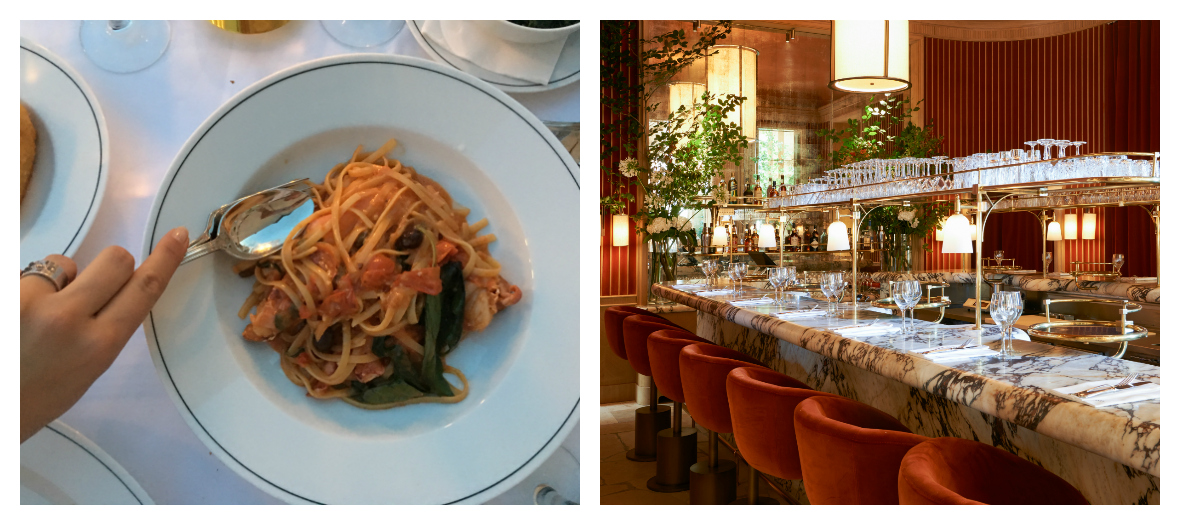 Yummy:  cod accras prepared like southern courgette nuggets. Delicious: a Milanese-style swordfish served with a mayo of poutargue fish eggs. Devilish: their lobster pasta with tomato sauce.
And of course, there is a wide choice of grilled fish, served by the plate with mashed spinach and a waltz of desserts…  The wine list is sure to seduce fans of pretty bottle tags...
To be noted: a place just as impressive but even more chic than Café de l'Homme… In short: if you have an event to celebrate, a business lunch for a special contract or a target to impress: this is where it's happening.
Also discover Limbar at Cheval Blanc and Mimosa, The mediteranean table of Jean-François Piège.