Deck chairs to work on your tan, a wild cocktails bar, an amazing Winter garden, here is a fab rooftop, a dancing-room to gyrate to tubes "as we like them" and party after dinner…
Needless to say that this brand new hot address, launched by the gang of Jeannette, signed Pierre Moussé and Jean Vedreine, is creating the buzz…
This time round, the dream-team of hot venues have done it again on the pavement of Barbès-Rochechouart with an amazing bobo-glam four-level location that renews with the ultra-festive tradition of Parisian brasseries.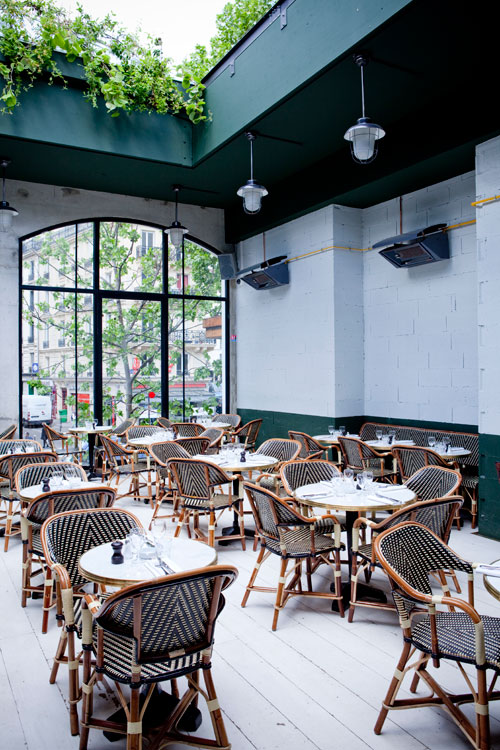 On the program of treats: raw seabass carpaccio (11€) crispy eggs with à la Comté cheese cream (7€), salad of avocado-chicken (13€) and deluxe sandwiches (11€). In the evening, go for escargots from Burgundy (8€) and a top notch cheeseburger with home-made bread and old cheddar (16€)
Tops: daily mains (13€) duck shepherd's pie, free range chicken + fries or cod purée. To be noted a 21€ Sunday brunch.
We adore: the rooftop with deck chairs to sip a glass of rosé or the hot cocktails bar (amber rum + maple syrup + green lemon and honey (10€) or cognac + sencha tea (10€) …
Special kudos to the stunning decor in "coolab' with Maison Gatti, designer of the mythical furniture showcased at the Flore or Château Marmont.
Open non-stop every day from 8am to 1am