The place : Breizh, is without a doubt the story of the best crêperie in the world. No less. A success story hailed by Le Fooding and Michelin, masterminded by Bertrand Larcher, the Breton whose claim to fame is "a different kind of crêpe" twisted with Japanese refinement… in Japan, Cancale, Saint Malo and in the Marais. His new dining rooms with an amazing terrace at Odéon is right up there : great buzz and full house…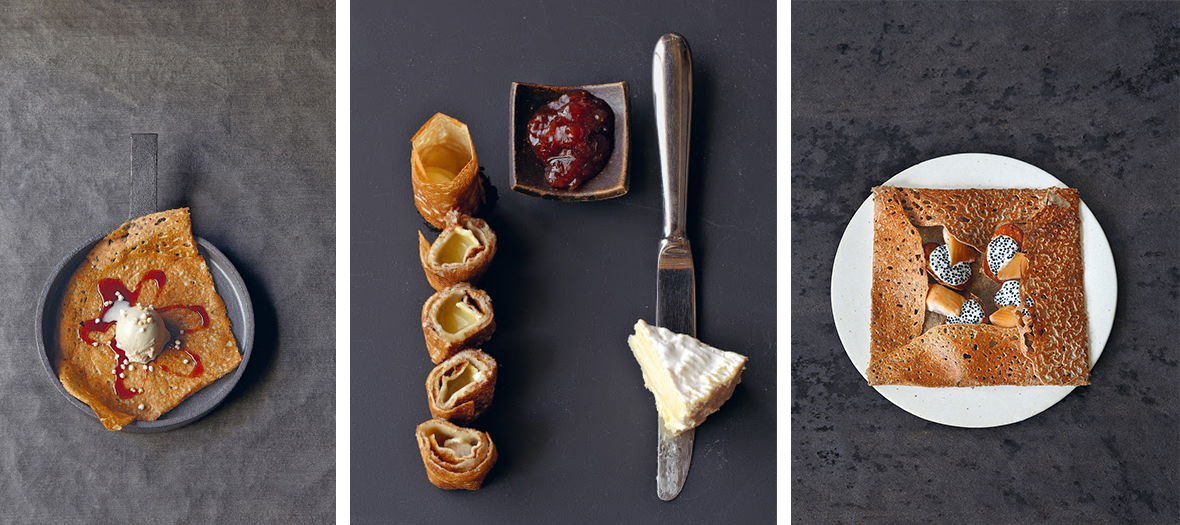 The signature : the Breizh Rolls, a 100% buckwheat pancake cut and served like a maki, to be tasted solo like the rolls of Irish salmon with organic scrambled eggs and aniseed cream (€16.50) or the rolls of artichoke, wakame algae, scrambled eggs and comté (€14.50)... If you prefer a more traditional service: the Smoked Herring pancake with small Saint Malo potatoes is a must. More classic but divine : the sunny side up egg version, with amazing truffle ham…  And let's not forget the salty butter caramel crêpe.
The plus : a very slick decor that never reminds you that you rare in a crêperie. To be noted : all the dairy products and cheese are signed Bordier. Yummy...
Lunch formula €19,80 with a crepe, a dessert and a drink.
Open every day from 11:30 am to 11pm.
Also discover the best crêperies in Paris.