THE PLACE
Aragon, Elsa Triolet, Picasso, Sartre and Simone de Beauvoir were already regulars… Fashion and arty trendies are now in the running.
No need to introduce Les Deux Magots, the cult literary café of the Left Bank. A true singularity, this institution remains the most famous venue of the 6th. The must-go and gourmet rendezvous of the district, fans come to sit down for breakfast on the pavements of the Place Saint-Germain-des-Prés, for a chic drink or a real dinner, prepared by the chef.

Where to run into the Parisian beautiful people, creatives, actors, fashionistas, agents, producers, writers living in the area on Sunday? Big novelty of the house, brunch is the new stylish rendezvous of Saint-Germain during the weekend. Small tip: think of reserving!
ON THE PROGRAMME OF TREATS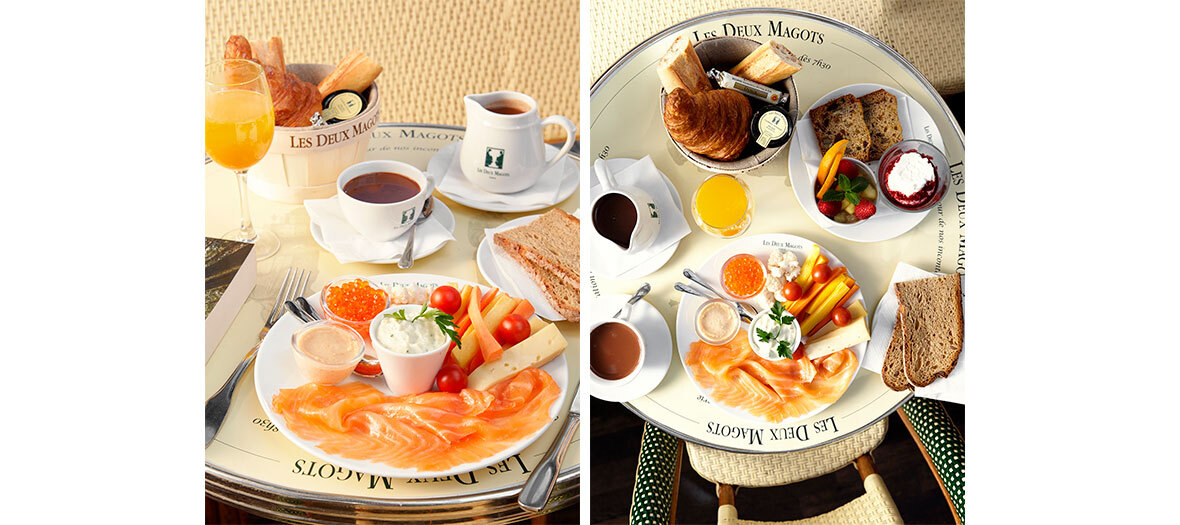 As usual, the chef produces marvels in the kitchen with a Sunday culinary show …
The Saint-Germain brunch formula (€49) has everything to satisfy the whimsical appetites of stylish Parisiennes: freshly squeezed juices, tea or coffee, farm range scrambled eggs, quiche of the day, slice of smoked Scottish salmon from Petrossian, cheese plate (Comté, Saint-Nectaire), charcuteries, to be nibbled on and creamy white dip with aux herbs. To be finished on a sweet note with a fruit salad, muffin and ice cream, without forgetting viennoiseries and tartines. The iodine alternative: a 100% nautical brunch with tarama in collab with Petrossian salmon eggs, tarama & toasts, smoked Scottish salmon (€59).
Another house specialty: the possibility of ordering à la carte all the classics of the chic Parisienne such as a couture croque-monsieur, perfect salads, a signature tartare, a cup of raspberries or a 0 % frozen yogurt. Bliss.
THE ADDED PLUS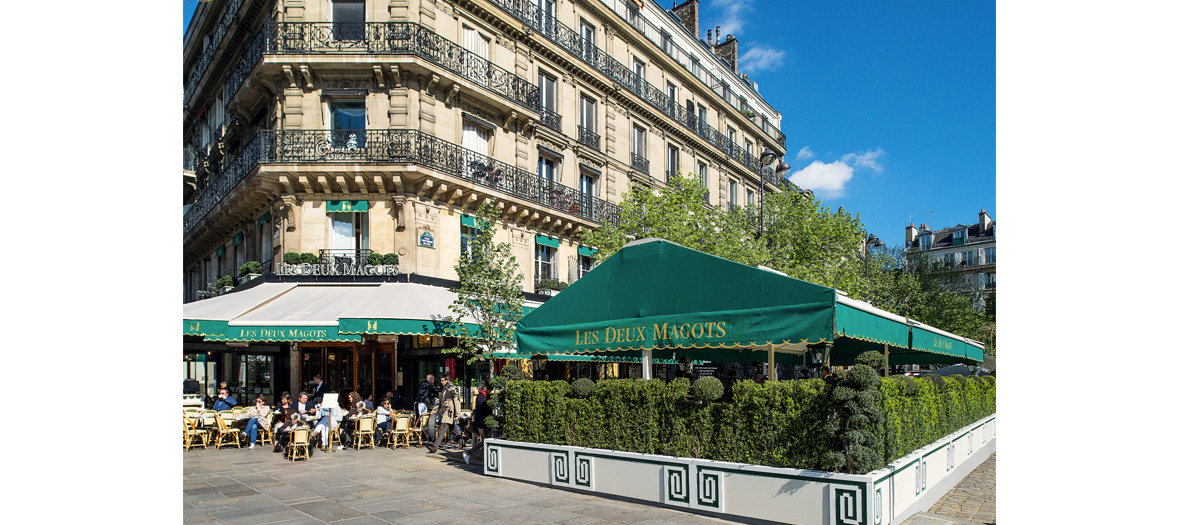 The amazing protected terrace right on the Place Saint-Germain-des-Prés. The ultimate luxury to enjoy a ray of sunshine during the weekend.
The must? Chilling all afternoon long and indulging in a, irresistible pastry "under a glass dome", Covid must, on the dessert platter. Or do you prefer must-eats from La Grande Épicerie and Pierre Hermé?
Saint-Germain brunch at €49 and Marin brunch at €59. Served Saturday, Sunday and on holidays from 10:30 to 3:30pm.