This week, we're talking to you about brunch at Villa M , this 4-star hotel by Paris Society in the heart of the bustling 15th arrondissement. One watchword: chill !
The place
In this hotel designed by Philippe Starck with its impressive glass facade, the beautiful people of Paris Sud come to squat the rooftop on sunny days. But the rest of the year, the buzz is on the ground floor where a cool brunch is held every Sunday in a decor worthy of the trendiest spots in Ibiza with large colorful carpets, leather sofas, plants and wooden tables. Too handsome.
On the delicacies program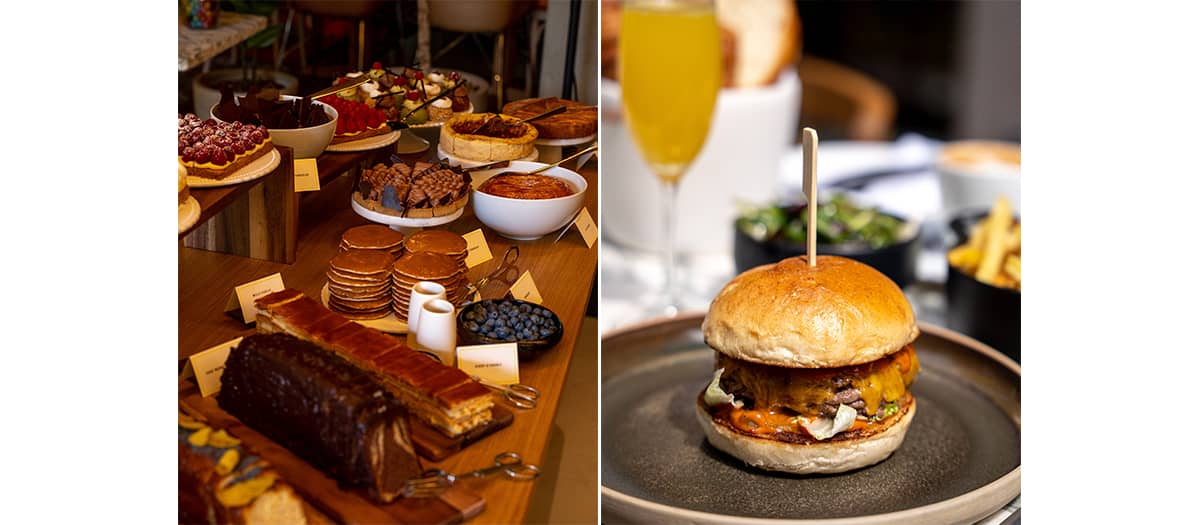 Choose your hot and cold drinks (as much as you like), wake up with a detox shooter (ginger and fresh fruit) and attack a pastry by choosing two pettis dishes or a large one from the menu: brioche bread, shredded chicken ultra- fondant, carrots, pickled red cabbage; acai bowl - vegetable cream, granola, banana, kiwi, caramelized hazelnuts; avocado toast - Philadelphia cream, pomegranate; bacon cheeseburger … before perusing the beefy buffet which will leave sweet tooths speechless at the profusion of cookies , pancakes , macaroons and all-you-can-eat pastries , not to mention a nice selection of cheeses.
The extra thing
The sweet live concert of singer Tania Davolio in guitar-voice to wake up gently with melodies worthy of Norah Jones . Psst: we dare to drop the kids on the floor above to enjoy quietly while the kids have fun like crazy in the company of a hostess. Joy.
Every Sunday from 12:30 p.m. to 3:30 p.m., €70. 100 € with wines at discretion and glass of champagne. Reservations on hotelvillam-paris15.com .
Also discover a dream brunch to have as a group and where to brunch in Paris with the children?