Located between the embankments of Odéon and Saint-Michel, this small Japanese café is a haven of poetic and contemporary peace… Who is behind this ideal coffee-shop? The one-and-only creator of the Japanese spa Assa, around the corner, where one finds the best shiatsu in Paris.
An adorable and cosy place
Navy blue facade, large bay windows, small tables, without forgetting the counter where one finds the best-sellers of Japanese comfort food. The decor is the perfect setting to get some work done while sipping a good latte or enjoying a healthy lunch with the gals elbow-to-elbow with the inside-track Japanese intelligentsia.
An ultra fresh cuisine concocted on the spot.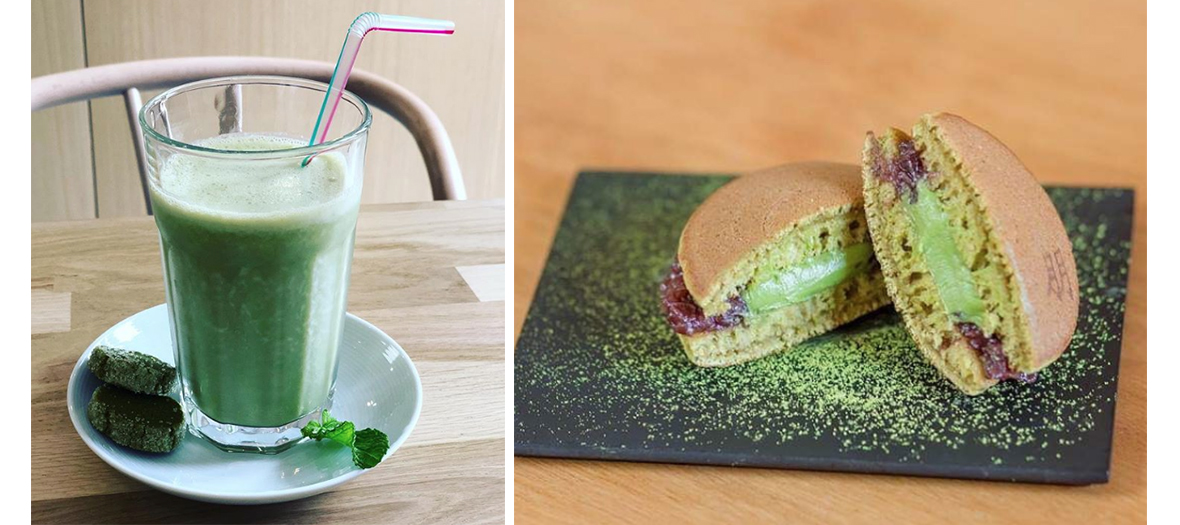 Their speciality? The daily bentos such as their high protein with teriyaki chicken (€14) or grilled salmon. Another delight: delicate chirashi (€15) to be seasoned with yuzu sauce or the udons, the famous noodle soup served plain (€8) with an egg (€9) or fried tofu (€1).
Impossible not to bypass their sweet treats.The matcha cake is an authentic killer (€3) without forgetting the their small biscuits or fab dorayaki (€5), pancakes stuffed with red bean cream, delivered directly by the Japanese pastry Tomo.
Slurp! We also cannot resist their beverages: banana matcha, matcha hot chocolate or hot chocolate banana with or without chantilly (€6). Looking for vitamins and detox? Their freshly squeezed juices are tops (€6). To be noted: all the teas come from Jugetsudo. A must.
A vegan-friendly and gluten-free place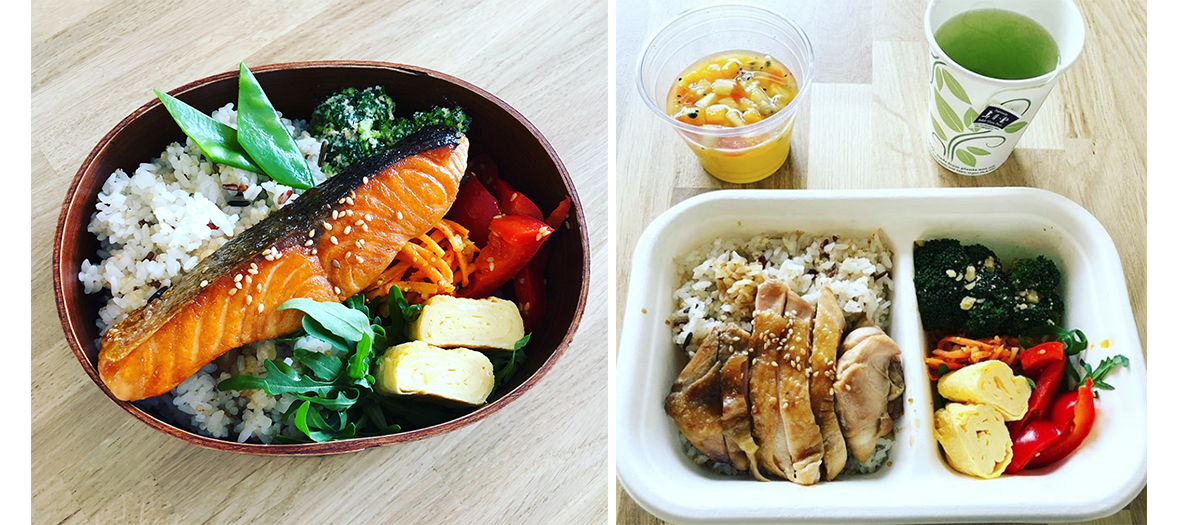 Here, all the diets on the market and intolerances hace been considered. Starting with part of the menu offered with no gluten: salmon onigiri and salmon eggs (€3.5), the mango pudding or the fruit salad (€4). For veggies: the daily bento with tofu is the new star.
Open Monday to Saturday from 11am to 8pm

Also discover Tomo, the Japanese pastry everyone is talking about and the best ramen in Paris.