In recent months, it has been THE incandescent phenomenon of the moment. Candles have invaded our Instagram feeds and all decoration lovers are snatching them in all forms. Light years from the immaculate white candle , they are twisted, pastel colors, take geometric and singular shapes or draw an antique silhouette. No doubt: it is the ultra-design and outstanding object to get absolutely.
Why now ?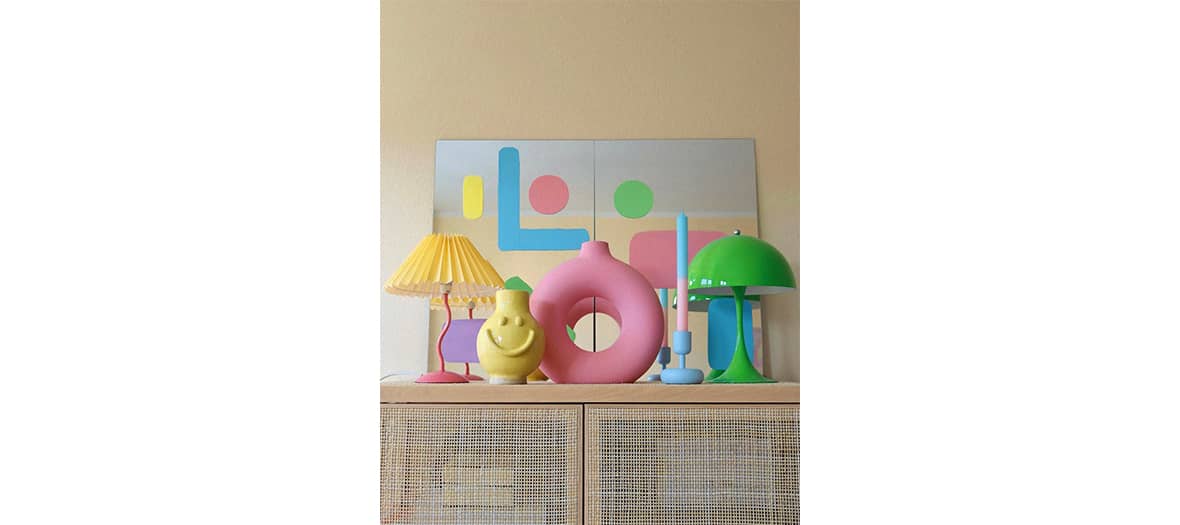 As usual, our favorite Nordic influencers are setting the trend to follow and this is what we will love to display at home. Seen at the Swedish Fanny Ekstrand , the German Karoline Herr or the Australian-Korean Hana , this revisited and modern version of the candle clearly catches the eye. The Nordic style also seduces our Parisian interiors .
Proof of this is, on the French side, Elodie's corner and Marine de Prête moi ta jacket could not do without and we understand them. More to admire than to light, these too cute candles fit like a glove on the fireplaces or in the boudoirs of the beautiful Haussmannian apartments and bring them a new smooth and reassuring breath.
Where to shop them?
Obviously, several brands quickly took hold of it. They are found everywhere:
The DIY version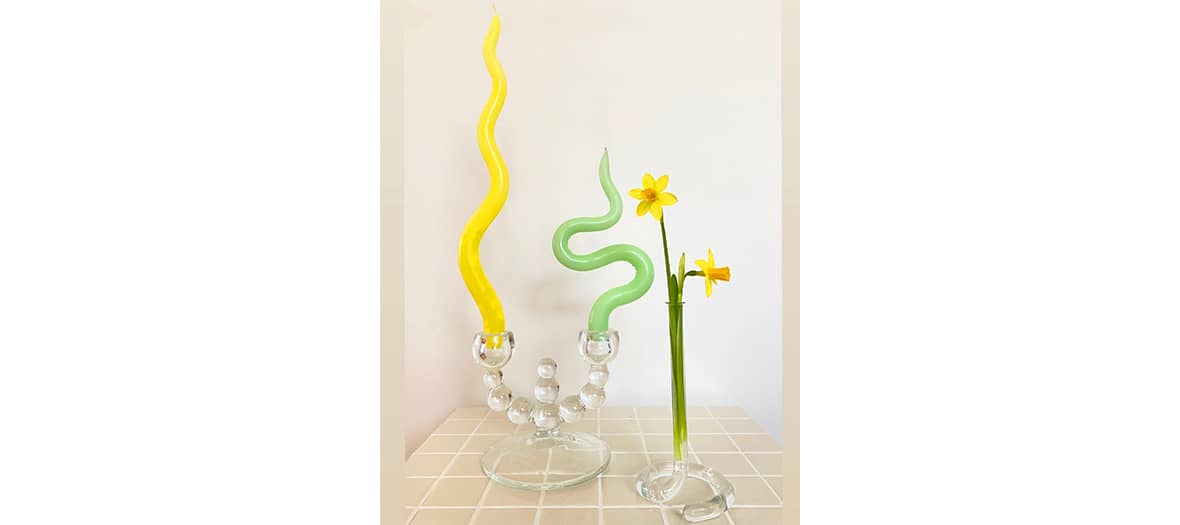 Having an aesthetic interior and being eco-responsible is doable! With soy wax preferably, you can make beautiful vegan candles .
The kit:
A bit of wick + natural wax + candle dye + pretty molds and you're all set for a DIY with your fingers in your nose.
The preparation :
If you have long candles , just soak them in lukewarm water to soften them and then shape them into the desired shape. Rolled up, twisted or in the shape of hearts, the wax is totally malleable and allows all kinds of fantasies. Once the desired shape is obtained, the candles must be hardened by immersing them in cold water. It's that simple !
Also discover our 10 favorite labels for hunting on Instagram and the detail that makes all the difference