Cédric Grolet is the new Pierre Hermé. Does one still need to introduce this new prodigy who is showcasing his talents at the Meurice, elected "best restaurant pastry chef in the world", at only 32-years-old, by Les Grandes Tables du Monde ?
Every self-respecting gourmet dreams of tasting, at least once in a lifetime, a creation by this sugar genius ! This is now possible with the opening of a new gourmet abode.
Aside from the amazing desserts served at the restaurant of the palace, the Meurice has decided to open a pastry shop right on the street so that all the Parisians can come buy in take away mode all the sweet delights imagined by Cédric. And we might as well tell you : this new address is already creating a real buzz in the foodosphere...
The hit of the spectacle: discovering the sculpted fruit, his signature, in the windows of the upscale pastry shop such as his cult "noisette" or the "red apple" (17) that will change in keeping with the seasons.
We like: the chef will also be offering regressive treats such as the pistachio aussi des cookies (€5), madeleines (€3) or kouglofs (€6) without forgetting leading classics such as his Paris-Brest with peanuts (€9)
To be noted: the possibility of ordering 24h ahead of time pastries to share, such as the fantastic apple tarte (€28) or the Saint Honoré for 4 persons (€33).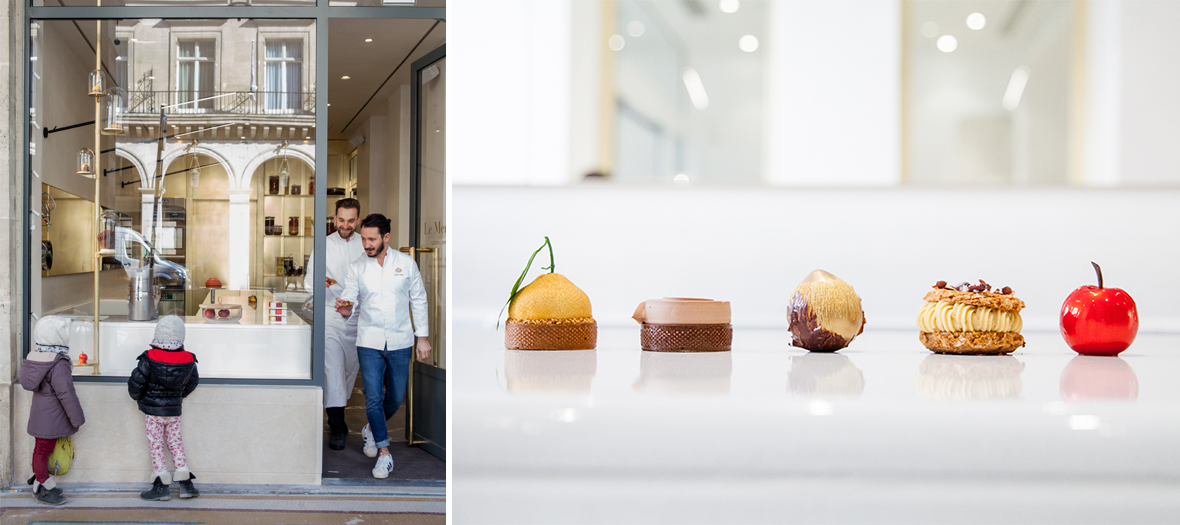 .
Open Tuesday to Sunday, starting at noon, until the last pastry of the day is sold. La pâtisserie du Meurice by Cédric Grolet, 6 rue de Castiglione 75001 Paris
Also discover the best strawberry pastries in Paris.