Breaking news. EATALY PARIS MARAIS, the new most desirable Italian market phenomenon in the world, is offering just the kind of delivery service we were dreaming of.

Al the fresh grocery products, wine and more than 500 references with amazing sourcing, which one usually finds in their Marais flagship, are now available by delivery throughout Paris and the suburbs in 24h, but also all over France in just two days. It's the ideal option if you lare ocked down in the country and cruelly in need of a top notch supplier.  Here is how it works.
THE BEST ITALIAN PRODUCTS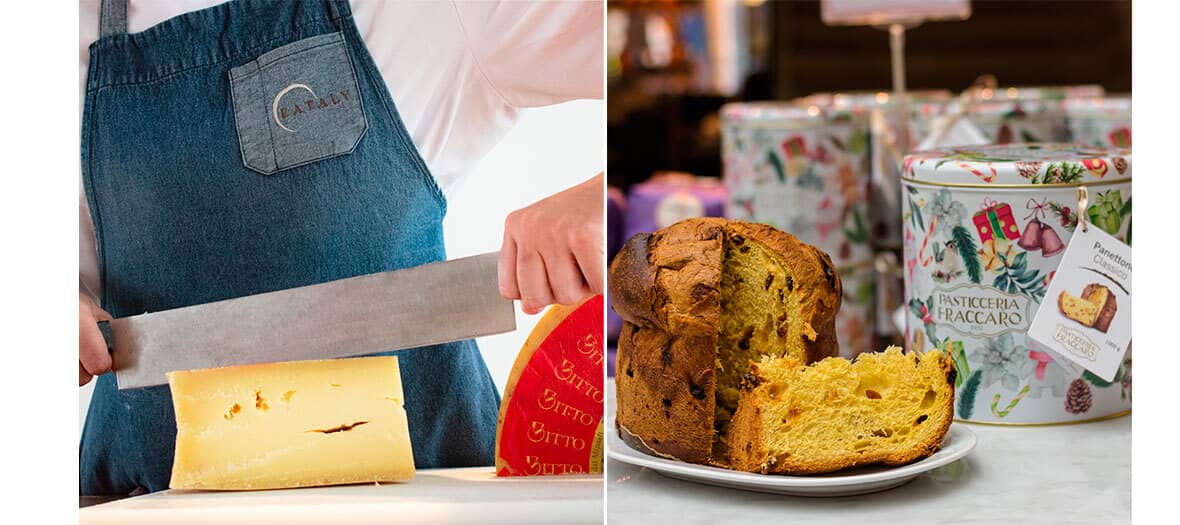 No need to introduce the Eataly phenomenon, the Market concept dedicated to Italian gastronomy, created by Oscar Farinetti in 2007, and implanted in the Marais since a little more than one year.
Trendy foodies all swear by its amazing selection of  cheese and charcuteries selected from the most talented artisans, without forgetting their superb fruit and vegetables, condiments or fabulous sauces, pasta and canned goods—and of course the most incredible Italian wine cellar in  France. Normal: all the best products from Italy are here, it's the slow food DNA of  the premises.
This perfect and careful sourcing now arrives directly by messenger service at your home. BIODYNAMIC  orange wine or the excellent Prosecco Conegliano Valdobbiadene Brut Bio all the oenologists are talking about (€12.80) and let's not forget stunning pasta chosen by great chefs, such as Paccheri 500g Afeltra (€4.69).
Ignalat, the best burrata (€ 2.20) from the Boot? It also comes with special charcuterie, the famous Prosciutto di Parma DOP 24 months (€ 7.48 euros) or from the more festive selection, the fave Panettone of epicurean Italians, signed Tommaso Muzzi (€15.90).
THE MUST-EATS TO HAVE IN YOUR KITCHEN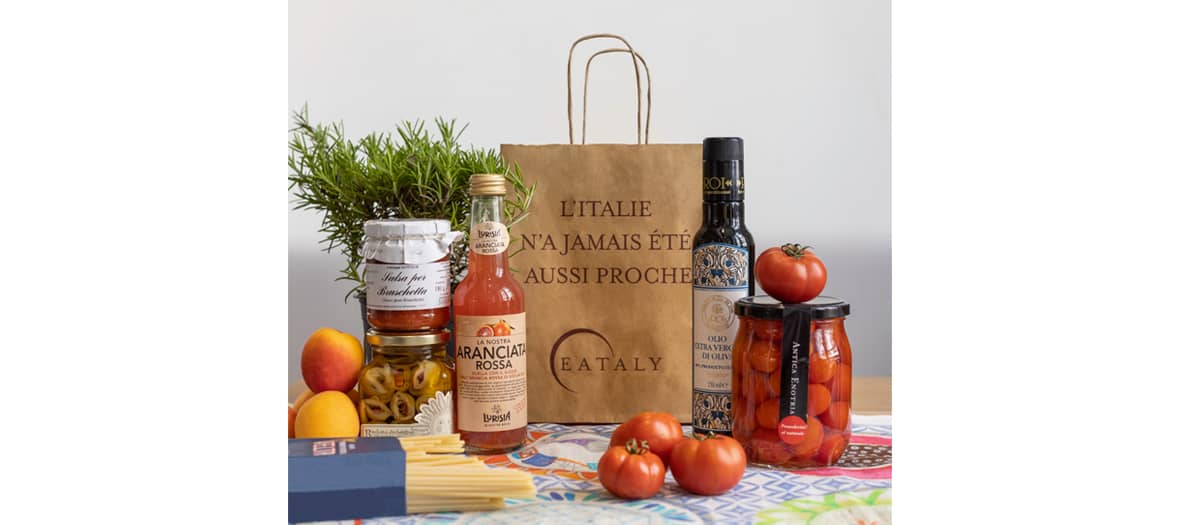 credit c/ Ilya Kagan
With these cult products in the cupboard, you can cope with all the lack of inspiration, whimsies for a restaurant meal at home and soon (we hope) buddies, who show up at the last minute.
Now you can whip up the best risotto with truffle of your life in just 15 minutes at home with a preparation signed Cascina Belvedere (€5.90) and a 24-month  Parmigiano Reggiano AOP Gennari, the fab parmesan to permanently have in your icebox (€12,90), just like their sinful Pesto di Pra (€5.36).
DO YOU KNOW THE EATALY SPAGHETTO?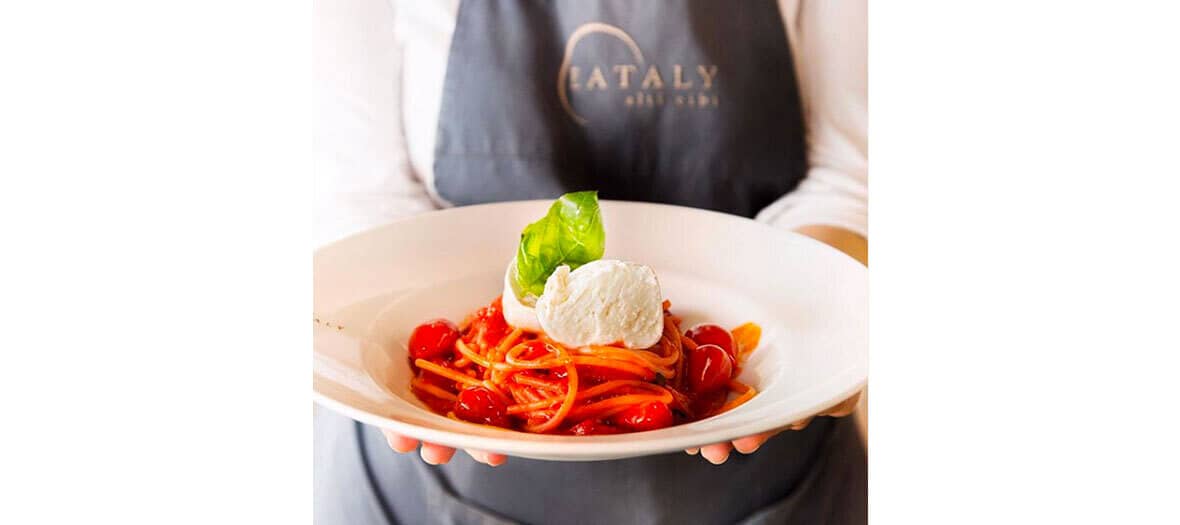 It's the best dish of pasta with tomatoes in the world, concocted by Eataly and instagrammed from all over the world: New York, Turin, Istanbul, Seoul or Tokyo...
But what makes all the difference with this buonissimo mamma's dish, usually reserved for the clients of the restaurant? The one and only unique secret of this mythical recipe: its amazing products. And the good news is that you can reproduce it at home.
The shopping list: Afeltra spaghetti , Cosi com'è tomato sauce, ROI olive oil and a marvelous mozzarella. Ready to party!
Rendezvous on www.eataly.fr