When square meters become rare, you need to put a serious thinking cap on to make everything fit… And often choose between style and "practical". In short, you will need to rack your brains. Except if… Discover chic and sophisticated tips to transform your home sweet home into a mini palace of functionality. Follow the guide?
Go for modulable furniture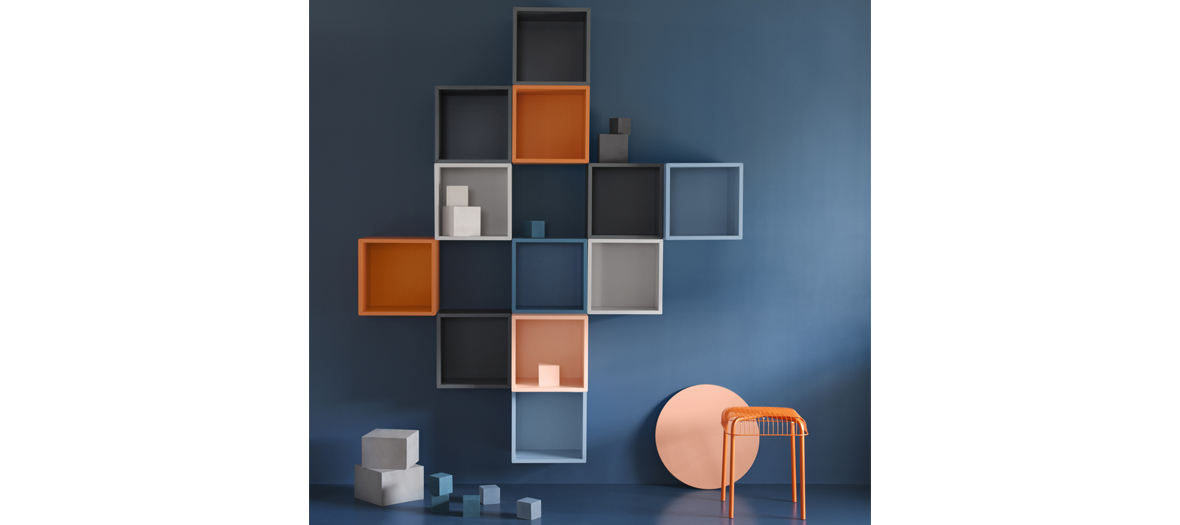 The practical side: The pouf stool morphs into a storage unit, the table hides another, the sofa becomes a bed... 2 in 1 furniture is essential to optimise the space, offering a wide array of choice and giving your interior a new facelift in keeping with your moods.
Where to go? Ikea, the king of kits and modulable items features Eket, a box collection that can be multiplied to the infinite with models starting at €15. As for Casa, they have a wire pouf, at € 24.95 to stash all your stuff and sit on it satisfied.
All the info on www.casashops.com
Think of the stowaway bed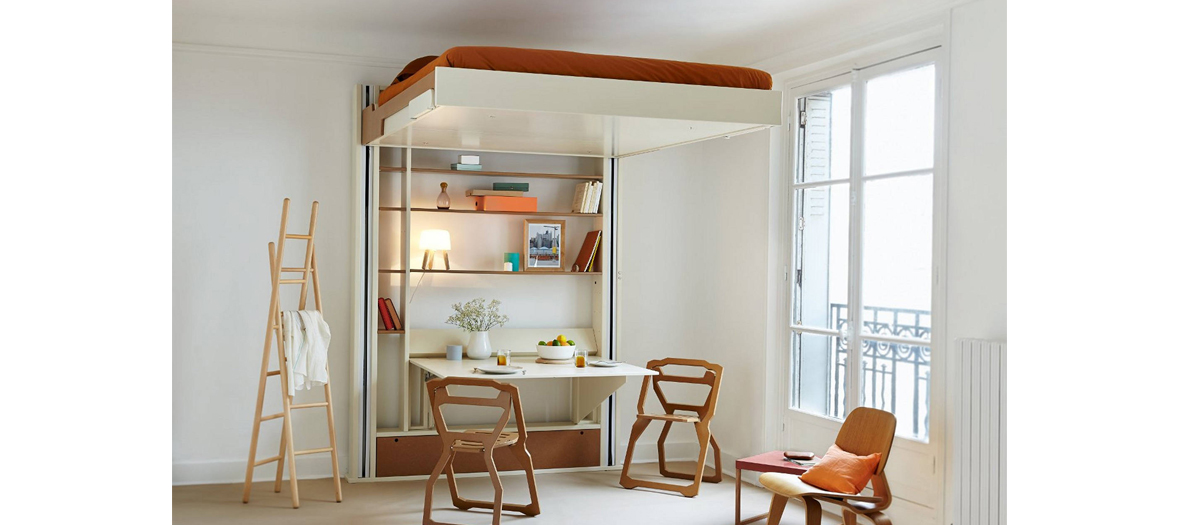 The practical side: Cumbersome, the bed can be hidden during the day to leave more room in the flat. It can be transformed into a closet or climbs up to the ceiling to give way to a cosy living room. Just by magic.

Where to go? The utmost in luxury is, of course, heading for Espace Loggia, the leader of house interiors implementation, and ordering a made-to-measure bed. Prices start at 700 € and can climb up to €3000. If you are a little tight moneywise, opt for a simple foldable bed, € 765 at Matelson.

All the info on www.matelsom.com
Install a glass door to separate the bathroom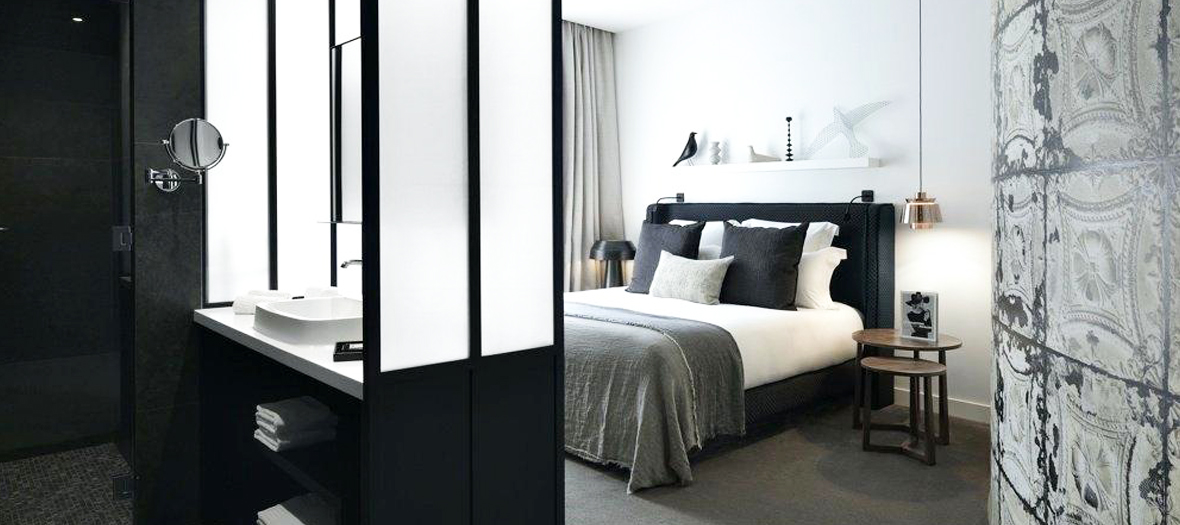 The practical side: Separating without having to build a partition, that is the secret. This trick will enable you to provide an illusion of extra space and allow the light to flow in. Nothing like the Haussmanian spirit that echoes the architecture of Parisian factories in the 19th arrondissement. Industrial chic guaranteed !
How to do it? For about 200 €, Leroy Merlin has an easy-to-assemble kit. Small tutorial directly on the site to figure out how to go about it when you are not a Fix it maestro. So roll up those sleeves !

All the info on www.leroymerlin.fr
Extra storage with a shelf-desk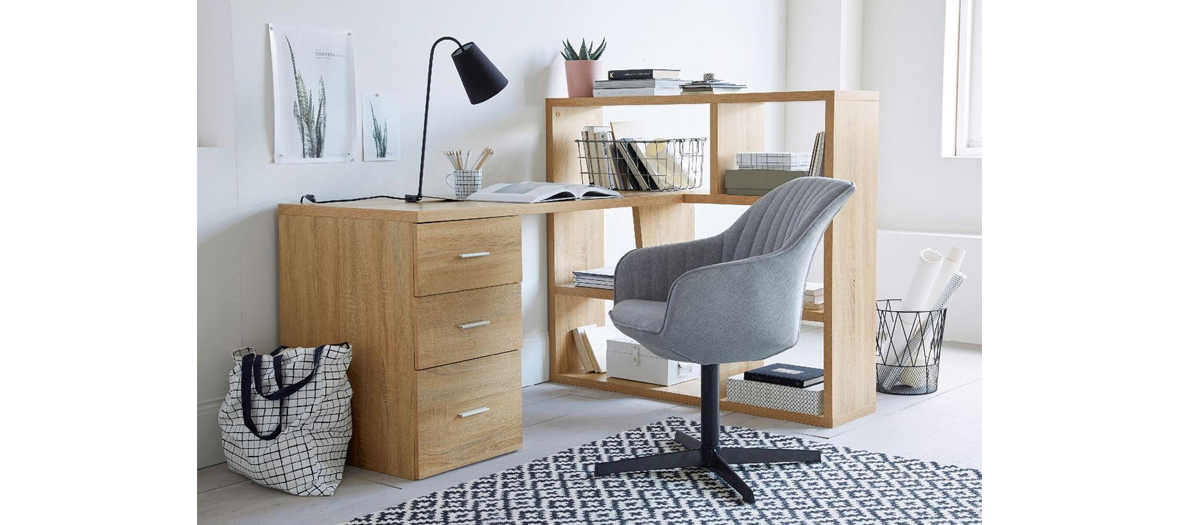 The practical side: In a small space, it's hard for the desk to squeeze in. Yet, it's the must-have in a studio. So nothing like a 3 in 1 desk with bookshelves and a partition.
Where to go? We have good news for you if you are a Scandinavian design buff, the ensemble from La Redoute will perfectly to the trick for barely €223.48.

All the info on www.laredoute.fr

Move your nomad kitchenette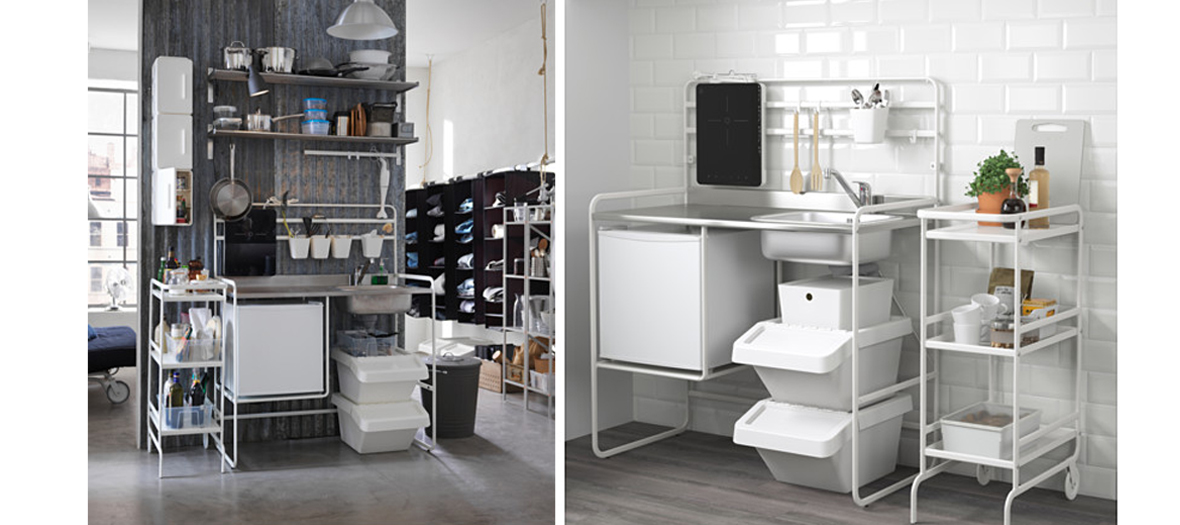 The practical side: If has the strict minimum that you set up as you wish guise. Simple, it allows us to have fun while customizing it with all our little niknaks, trendy kitchen utensils and our aromatic plants.
Where to go? Head for Ikea with the Sunnersta kitchenette at €136.

All the information on : www.ikea.com
Also discover our an insight into the 2018 decoration trends.