Like every year, in January, the Great Mass of Maison & Objet in Villepinte gathers the leading houses in the world of home decoration in order to present the ongoing trends. This season, the marching order seems to be colour, concentration on good looking pieces in cork, super design mini armchairs and mostly carpets that are more graphic than ever. Here is a quick tour of our heart throbs.
The obsession for vitamin colours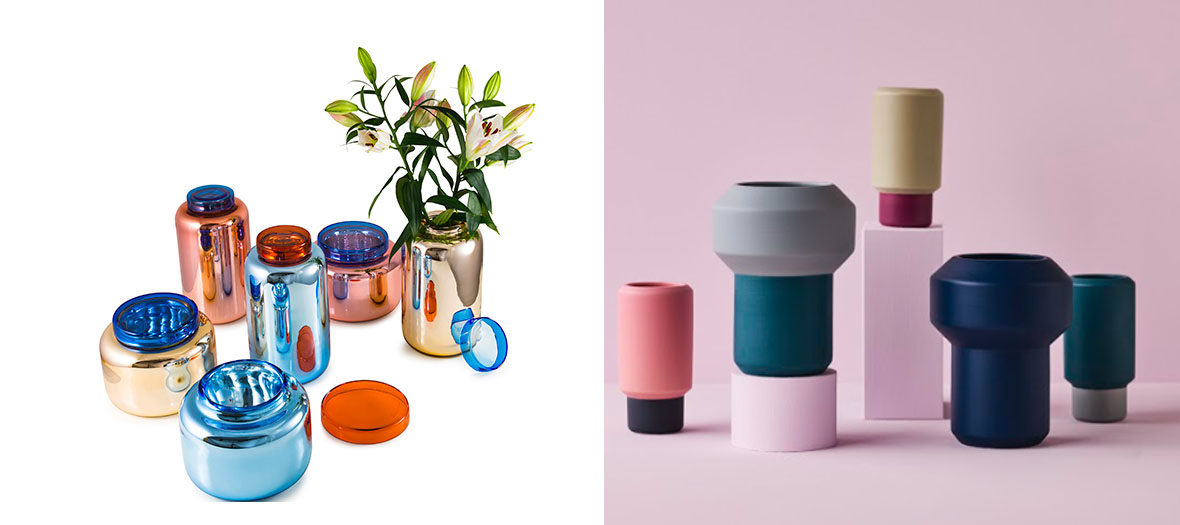 We knew writer Michel Pastoureau, now we are also interested by Jean-Gabriel Causse, who explains the impact of colour on our environment and our subconscious. It seems that designers have also understood this phenomenon: peps, bright hues to give a playful touch to our daily life and ward off gloomy interiors. Its design potential:
Simple advice: let go, dare, mix. No colour is ugly, the thing is simply finding the right combos. Do not set aside primary overtones that recall the Bauhaus movement.
The heart throb objects? Of different sizes and colours, Ernest candlesticks, edited by Sentou at €16 will be the Scandinavian touch for your home sweet home. At Pulpo, vases with metallic and iridescent colours are a must. At €290 we cannot resist, and no matter what, we will surely be tempted another time to start a collection.
Cork: the new star material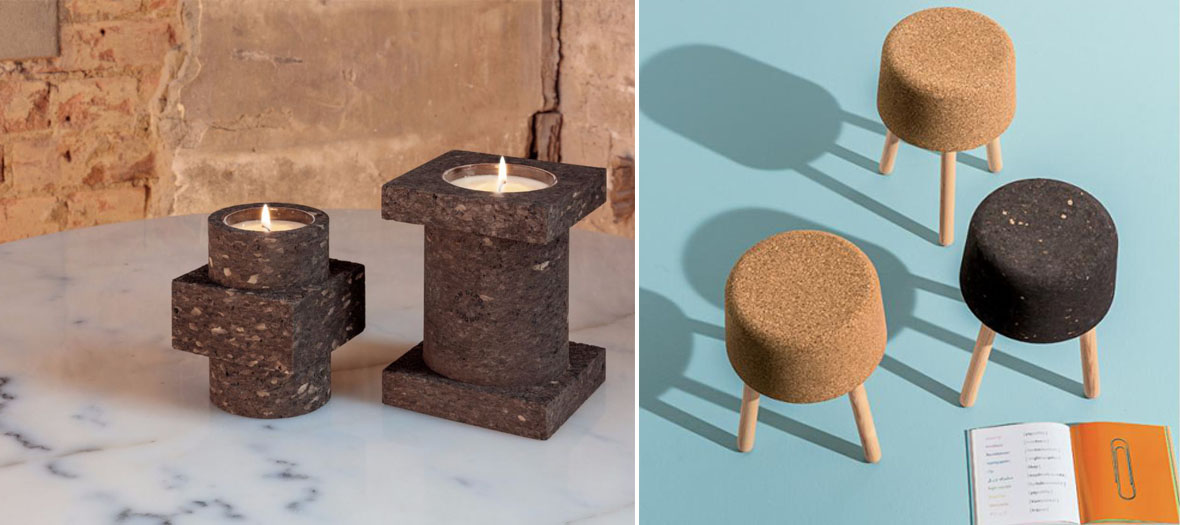 While 80% of cork is used for wine bottles, design is moving more and more into the world of interiors to capture the potential of this millennium bark, this small miracle of nature. Green power forever!
Its design potential: Natural, soft to the touch, sustainable, isolating… it is the A student. In addition, it can discretely be mixed with other materials such as glass or wood. It can be found for small decorations, as well, more and more for stools and side-tables.
The heart throb objects? With soft curves and streamlined aesthetics, Cork & Craft box from the Gallery S.Bensimon at €95, is a pretty discrete object to have at home. You can also treat yourself to a perfumed candle signed Tom Dixon with notes of leather, patchouli and vetiver.
The irresistible mini armchair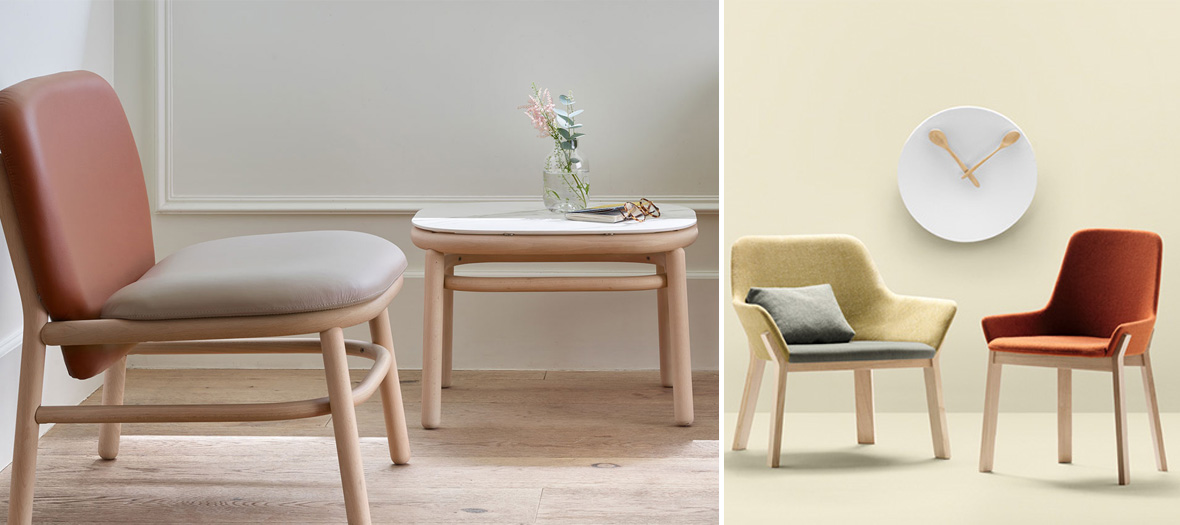 It was the star piece, the one found on the stands of many editors. In pastel hues, with a wood frame…to be collected, urgently a duo of very small armchairs for our living room.
Its design potential: With perfectly designed lines, curvaceous aesthetics, they convey softness to our interiors. Now all you need is to associate a pretty table in light wood, a soft cushion with strong overtones and you will be all set.
The heart throb objects? Easy Chair is an icon of post-war Poland, designed by Jozef Chierowski in 1962. High armrests, slender feet, it was re-edited by 366 Concept as such. To be found on The Cool Republic at €595.
The ultra graphic carpet, like a painting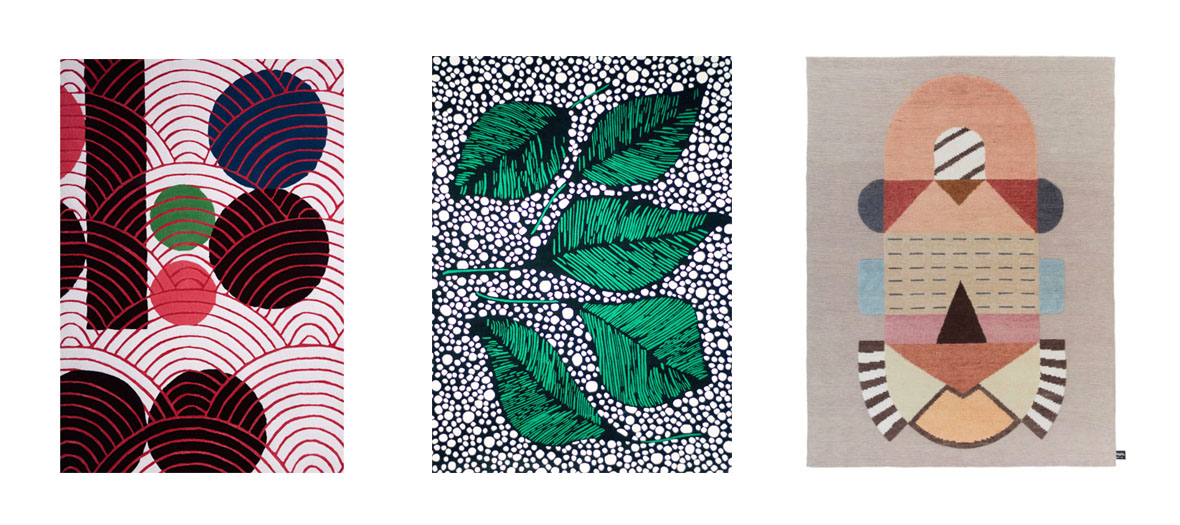 Now you buy a carpet as though you were buying a painting. Abstraction, cubism, figurative… They follow the leading artistic movements. Sometimes round, they even can be hung on a wall like a tapestry.
Its design potential: In such cases, one chooses a very graphic and colourful aspect. It becomes a landscape in itself and sets the tone. It is the most personal touch there is.
The heart throb objects? The red, blue, and white algae of the Kilys carpet at Habitat, priced at € 399 will certainly bring a psychedelic vegetal touch to your room.
Also discover the golden rules of scandinavian decoration.