Back in Paris after several years in Vancouver then in Melbourne, Sarah and Nico decided to open their own coffee shop. A barista training for him, cooking classes for her and now the place is jam packed.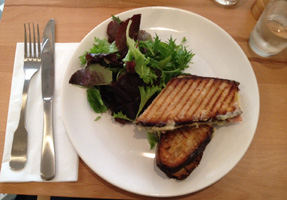 In the morning, one comes for the real Anglo- Saxon breakfast with house granola (6,5 €), fruit pancakes (11,5 €) or the salty version with eggs and bacon (13 €). Those in a hurry can have latte (4 €) or a cappuccino (4 €) to go, with an arty touch signed Nico, who is a maestro in latte art.
Starting at noon, room for the short-list of healthy dishes in keeping with the seasons. Right now, a salad of lentils and Morteau sausage (14 €), another with kale twisted with nuts, pears and 36 month aged Gouda (12 €) and grilled cheese sandwich with truffle oil (12 €).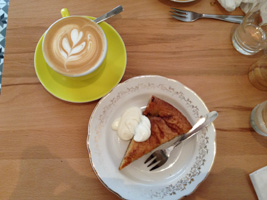 And all day long, eggs at whim (12,50 €) and the house pastries.
We adore: the minimalist Scandinavian style look and the cozy corner with sofa and flipper.
Mon - Fri: 09:00 - 18:00
Sat-Sun: 10:00 - 18:00
Closed on Tuesday and Wednesday.