Hoummous lovers and mezzés buffs: grab those smartphones! You only have a few days left to book the best restaurant of Beirut in Paris.
You probably know Liza. The delicious and healthy Lebanese comfort food hot spot, that's her. With Ziad, her husband, she has reinterpreted a super contemporary Lebanese lifestyle in Paris inside her constantly filled restaurant of the 2nd (link) since 10 years and has opened the most trendy table of Beirut.
Her passion? Distillating this Mediterranean art of living by mixing food, artists and designers.
Save the date : jeudi 10 et le vendredi 11 octobre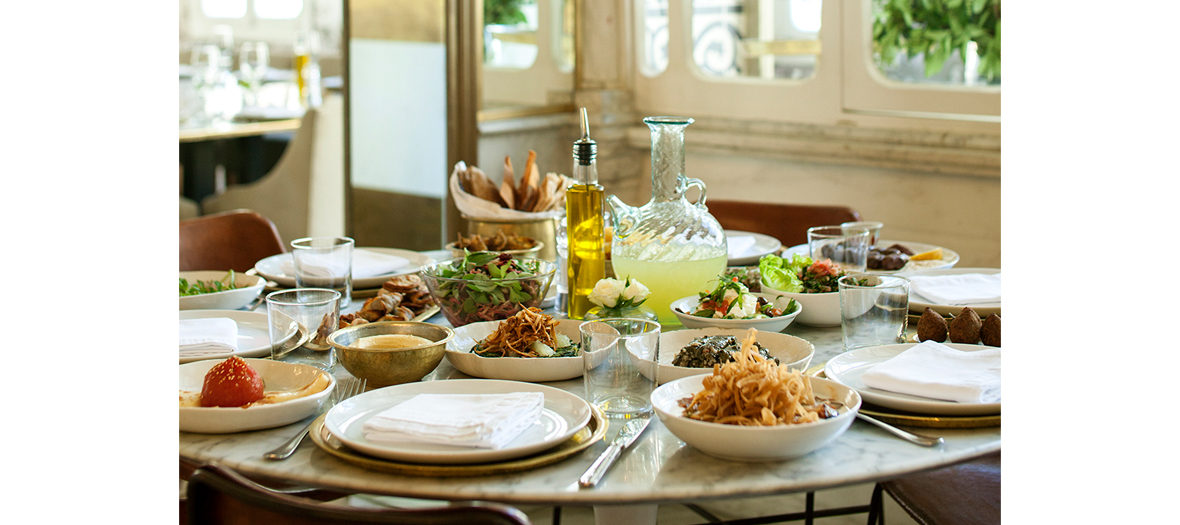 Last happening on the agenda: Liza is moving its kitchen and setting it up in the super trendy Pigalle Hôtel for two amusing and furiously festive evenings.
At the helm of this very special residence: her Parisian and Lebanese teams, who have specially come over for the occasion, without forgetting the musical programmation signed Oscar Heliani. On the walls, feminist and committed illustrations by the talented Lamia Ziadé.
You have no excuses to miss this terrific food experience. Two options: an aperitif before 8pm (without any reservation, just show up) or then a gourmet dinner to share with the Lebanese Gotha of Paris.
On the menu, platters of mezzés (their design is quite impressive) as you have never tasted: fried chickpeas, hoummus with sesame, kafta, kebbés, sfiha of lamb, to be enjoyed with Lebanese bread before the killer desserts: crêpes with milk cream and orange blossom along with et fleur d'oranger et assortment of baklawas.
Mezzé aperitif formula €14 (before 8pm). Dinner menu at €38 Thursday the 10th and Friday the 11th of October
Hôtel Pigalle (9 Rue Frochot, Paris 9e).
Reservations highly recommended: 01 48 78 37 14