Hoummus-manias and mezze buffs: whip out those smartphones! There are just a few days left to book the best restaurant of Beirut in Paris.
You certainly already know Liza. Healthy and delicious comfort food—that's her. With Ziad, her husband, they have reinterpreted on a very contemporary mode the Lebanese lifestyle in Paris in their restaurant of the 2nd arrondissement that has been a full house since 11 years and has opened the most trendy must-go table of Beirut.
Her thing? Distillating a Mediterranean style of living by mixing food, artists and designers.
Save the date: every first Friday of the month, from March to July.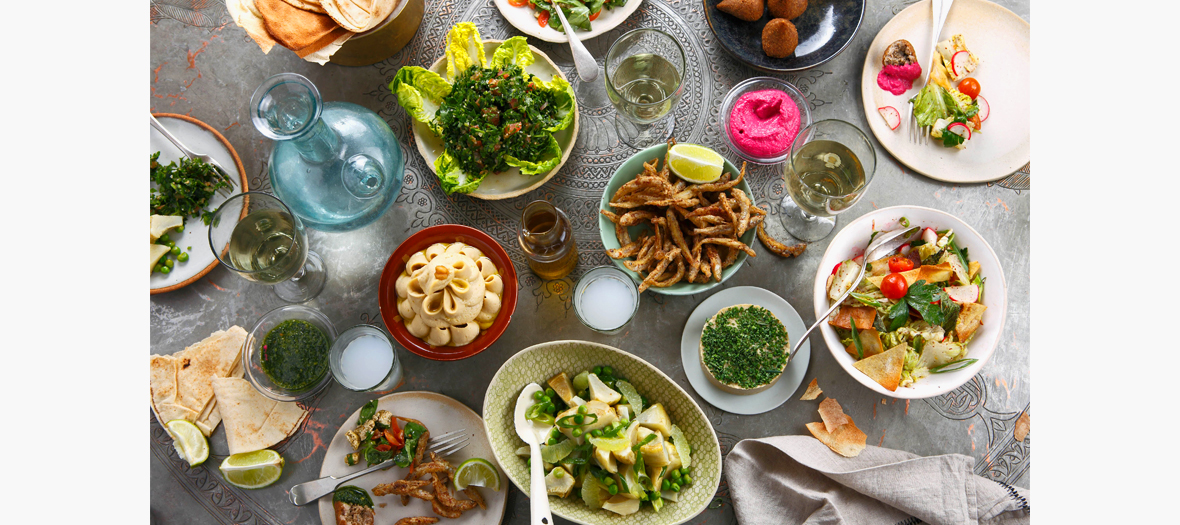 The latest happening: Liza is delocalizing her kitchen and will be squatting the super trendy Hôtel Pigalle for 4 terrific and festive evenings.
At the helm of this extraordinary residence: her Parisian and Lebanese team, specially landed for the occasion, without forgetting the musical programming signed Oscar Heliani. In short, you have no more excuses to dodge a terrific food experience food of a delicious and generous dinner be shared with all the Lebanese Gotha in Paris.
On the menu, platters of mezze (their design is impressive) as you have never tasted: fried chickpeas, hoummus with sesame, kafta, kebbés, sfiha of lamb—to be enjoyed with real Lebanese bread before killer desserts: assortment of baklawa and pumpkin cake topped off my milk cream
Dinner menu at €42 every first Friday of each month, from March to July, at the Pigalle (9 Rue Frochot, Paris 9th). Reservations highly suggested.


Also discover the buzzing fiestas at Mamacita and the favourite cantinas of fashion editors.