With her natural beauty, her streamlined silhouette and her clear-cut attitude, Aurélia is everything but a bimbo. And yet, JeSuisBonne.com, that's definitely her. Quite a punch line set forth by this stunning next door girl who clamors her ideas with spirit and gusto. Boosting egos, supporting self-confidence and leaving you feeling great about yourself, such is the mission of the site and the workshop-flat that will open at the end of February.
Je suis bonne.com: a philosophy...and encounters!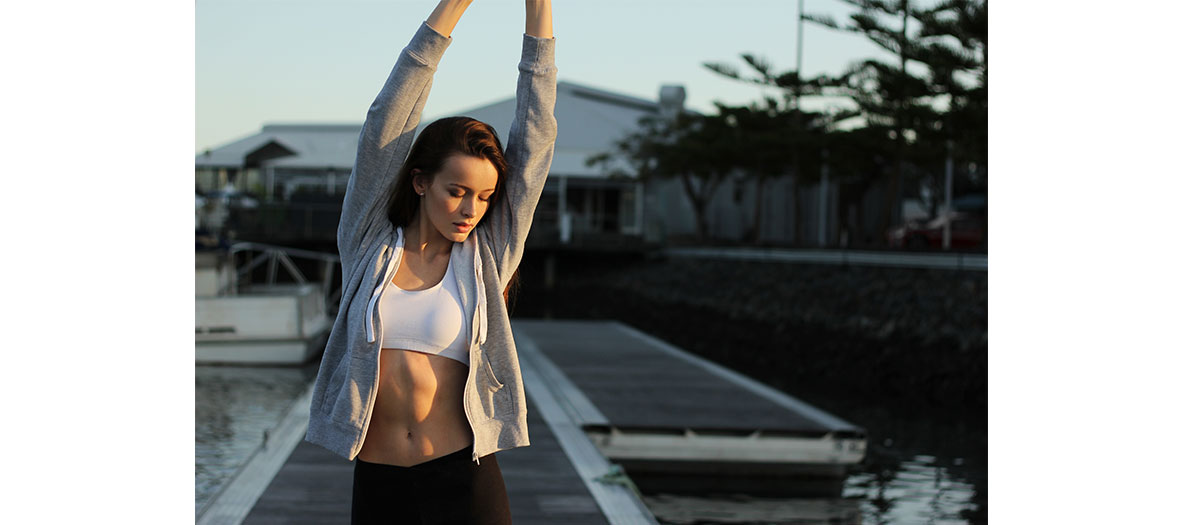 © Christopher Campbell, Unsplash, CC
Out of the question to be perceived as a woman-object, it's totally the opposite. Being hot entails being confident, pampering one's self, being proud of one's assets and conscious of one's faults. I see it as a style of life.
I launched JeSuisBonne.com to share these values and establish a positive state of mind. The site presents itself as a go-getter, offering one suggestion per day (inspiration, advice, tips). This can be done with exercises of muscular reinforcement, presented as animated gifs, a feel-good play list, a healthy recipe...
And to make the digital experience quite real, I organize brunches in unexpected places with recipes from the site. A nice way of showcasing that it's not complicated to take proper care of one's body and to eat healthily. On the menu? Granola, acai bowl, banana bread… Everything is organic and homemade.
And in a few weeks, I will open a Je Suis Bonne workshop/flat in the 9th with yoga classes and well-being workshops during the week, as well as brunch on Sunday, in order to recreate the universe of the site in a real locations. You can follow Jesuisbonne Facebook page for more information.
Working out to be real hot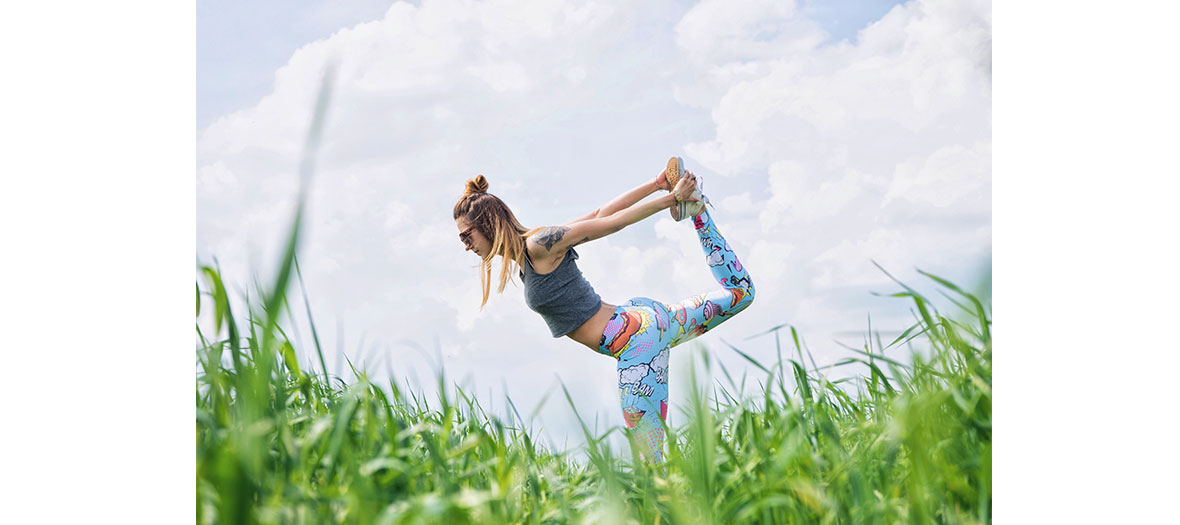 © Dominik Wycislo, Unsplash, CC
The best thing is to combine cardio training and muscular reinforcement. Try to find the activity that best suits you and will make you (almost) forget the effort! No need to spend a wad, there are lots of exercises you can do at home without any equipment. We present a few here in gifs and video formats on JeSuisBonne.com
My thing of the moment? Staying fit with Dynamo Cycling. You pedal in a candle-lit room, listening to music full blast, as though you were in a nightclub. Nothing better to empty your head, disconnect and… melt, because it's super cardio.
And mostly, you should think every day of tightening your buttocks, sticking in your tummy and standing up straight!
Why I wake up at 7.30 everyday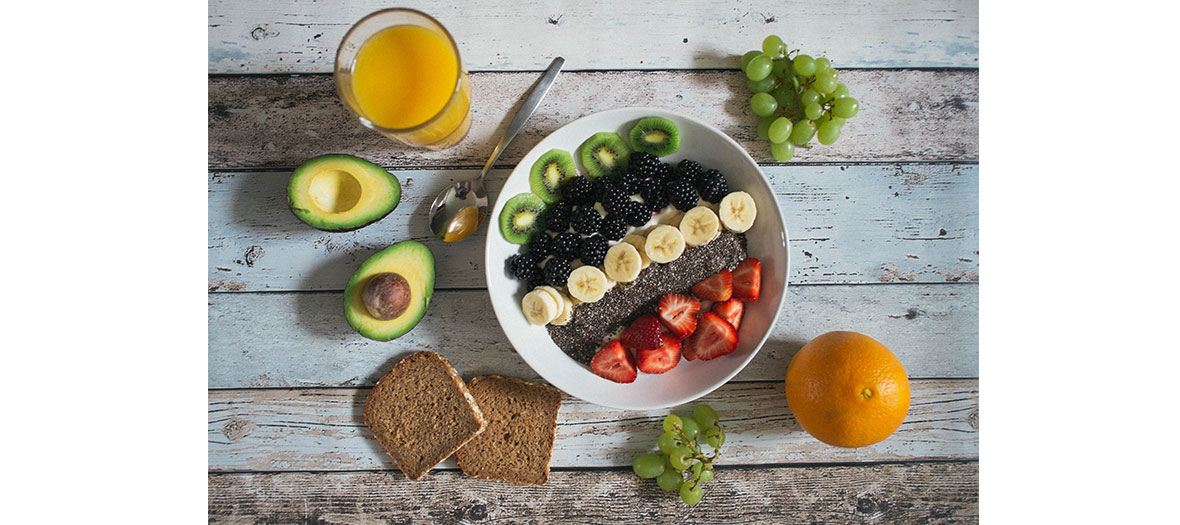 © Jannis Brandt, unsplash, CC
I get up between 7:30 and 8am every morning, even on the weekend to stick to my routine. A body needs to have its bearings.But I also enjoy taking my time. I systematically drink a glass of warm water with half a squeezed lemon.
Depending on my mood, I do a yoga session (with stretching), quick training with the Nike+Training Club app. It's free and simple to use: just choose the part of your body you want to work on, the intensity (depending on your goals), the time you want to spend and then let yourself be guided by the coach.
At breakfast, I have a big cup of coffee in order to be on deck all day long + a bowl of acai or a bowl filled with chia seeds, rice flakes, goji berries and cranberries with almond milk.
And I jot down three things that made me feel better the night before. It's always pleasant to reminisce on the sweet things of life.
Early morning tips? Even if it stings a little bit, a nice jet of cold water on the legs is great to increase circulation and tonify.
My anti-blues remedy when I feel down
First of all, I repeat to myself that everything is going to be ok and then I force myself to empty my head and not stay blocked on negative thoughts. Music helps. On my playlist:
Hey mama - David Guetta and Nicki Minaj
I also love soul music: Ray Charles, Bill Withers, they really boost my moral. And I admit to having been "bieberized" : What do you mean remix - Justin Bieber. Check out the play lists of JeSuisBonne.com.
If that does not work, I go have a drink at Le Dépanneur, my second house. And recently, I discovered l'Alcazar with its tropicool decor and great cocktails— perfect to disconnect.
Last option, a good massage at Asian Spa. I come out very, very relaxed and without having spent a wad! I also go to Institut P.M, it's a terrific Chinese masseur that always presses the right spots—magical.
Tips for an instant detox?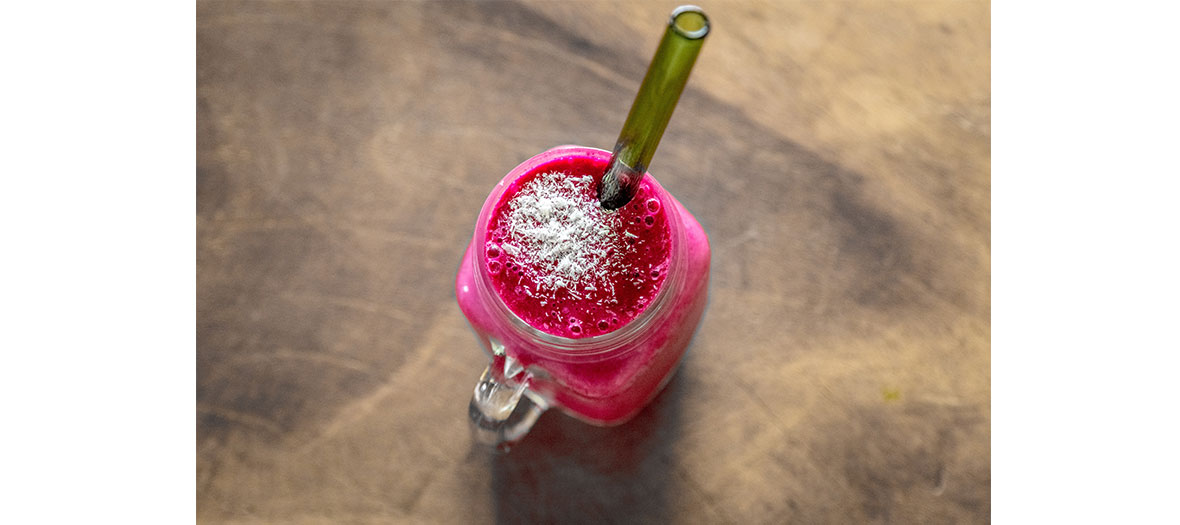 © Osha Key, unsplash, CC
After a very liquid evening, it's best to give your body some respite. Juice cures are efficient to get back in the saddle—it provides a real boosting effect and you immediately feel lighter.
But in this case, not more than a day otherwise you will feel weak. You can text those of Nubio, Justes and Good Organic Only.

Instant soft skin with a homemade body scrub
There is nothing better than a home scrub. It's an ultra easy recipe with coffee that leaves your skin soft as a baby.
Ingredients :
– coffee grounds (the dregs that have been used to make coffee. What you intend to throw out)
– organic sugar cane
–coconut oil with or without scent
– a jar or recipient to stock the mixture.
– a table spoon
– A bowl
Preparation for one jar:
In a bowl, put 6 tablespoons of sugar and 5 tablespoons of coffee dregs. Mix everything in order to have a more or less homogenous result. Then add 8 tablespoons of coconut oil. Mix well all together so that the ensemble is nice and humid. Place it all in a hermetic jar.
Application/how to use it:
Apply the mixture on your face with the tips of your fingers. Scrub the surface with circular motions towards the outside: nose, chin and forehead area between the eyebrows.
Don't rub too strongly! The purpose is to clean the first layer of skin, not the next ten years.
You can even leave it on a little bit so that the oil moisturizes and the coffee detoxifies.
Rinse softly with a soft sponge and warm water or under the shower.
The fail-proof recipe to impress men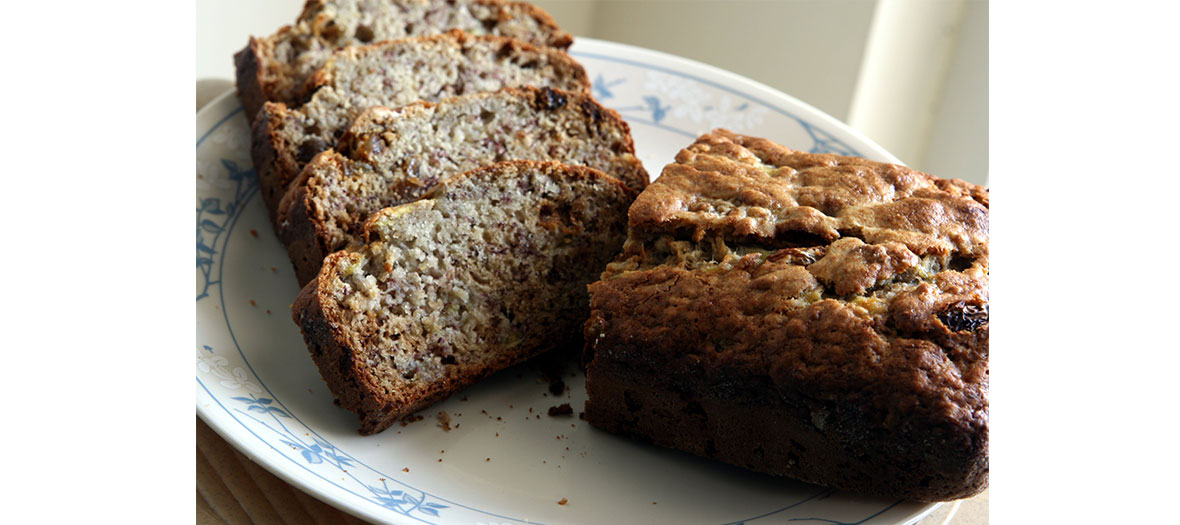 © Sandip Bhattacharya, Flickr, CC
This is a banana bread recipe you can't mess up and that will definitely delight your bae:
3 bananas
3 eggs
150 grams of rice flour
50 grams potato flour
50 grams of almond powder
50 grams of coconut powder
20cl of almond milk
A handful of cranberries
40 grams of coconut sugar
1 vanilla pod
1 tablespoon of baking soda
Mix it all up in a dish and bake for 45 min!
Find motivation on instagram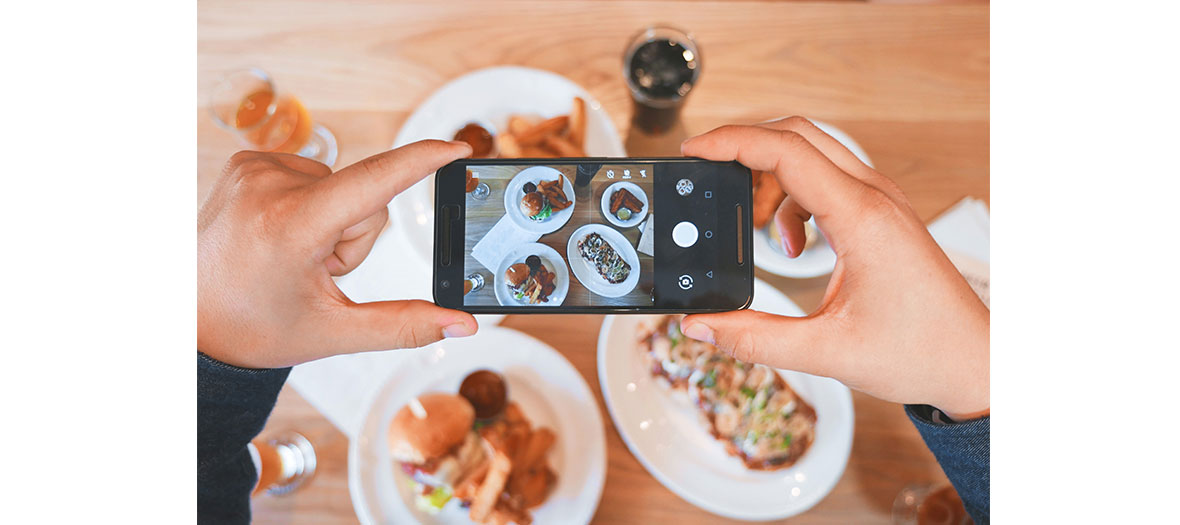 © Eaters Collective, unsplash, CC
Accounts to follow? I follow the one of Je Suis Bonne obviously (@jesuisbonne_).
Amanda Bisk (@amandabisk) for her photos that really make you feel like taking up sports and sends positive waves.
Rebel Recipes (@Rebelrecipes) for simple recipes and great photos and Ella Woodward (@DeliciouslyElla), a concentrate of good healthy recipes.
And in terms of entrepreneurship, La Guinguette d'Angèle (@laguinguettedangele) inspires me a lot.
Also discover the interview of Laury Thilleman.