She could had gone over the edge and fallen by the wayside, like other beauty queens before her, but then you don't know Laury Thilleman and her capacity to always push back her limits. When she is not on a TV show, at her boxing club or aboard a plane, she serves at Vida, the restaurant she has just opened with her boyfriend, Colombian chef Juan Arbelaez. Where does she get all this energy? In Au TOP (Editions Tana), this ex Miss France shares the keys of her lifestyle: advice, practical exercises, recipes, personal development We tried to find out more.
Your book is called Au TOP. Reassure us, do you also have bad days?
Of course, like everyone else, but I do my best to stay positive. I try to program my brain so that the constraints of the day morph into a challenged to be reached. Lately, I really pushed myself. Head cold, sore throat, my body caught up with me. I need to slow down.
So how do you find time for yourself?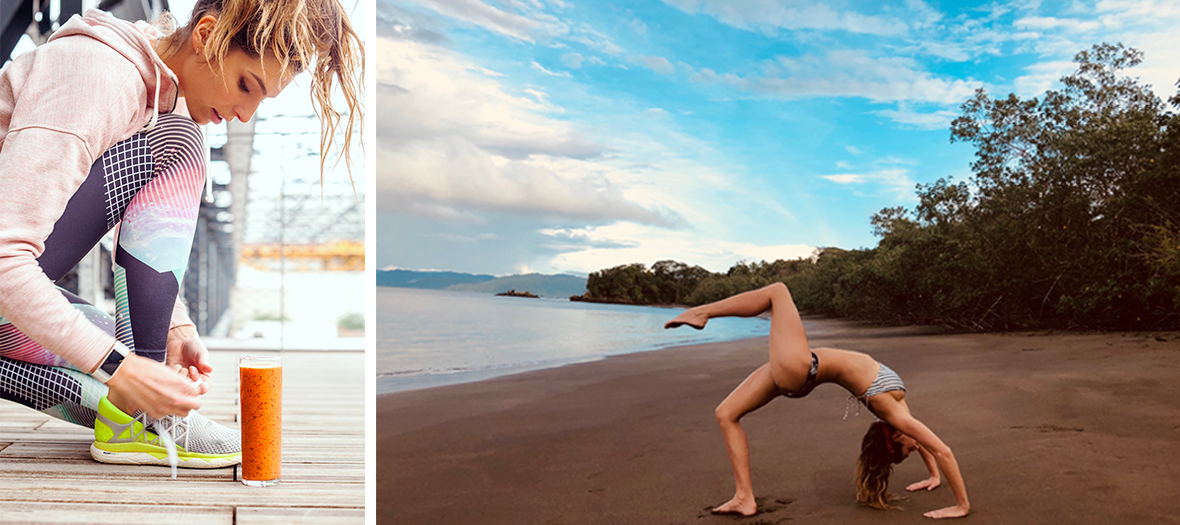 I certainly don't have typical days. On the other hand, it's very important to have a routines. I travel a lot, most of the time for work. So wherever I may be in the world, I force myself to follow my cardio/muscular training session that helps to balance my body and my spirit. The same for meditation, between 20 minutes and one hour depending on the days. It's a way of taking advantage of the place where I am, otherwise I live at 100 kilometres an hour without ever taking enjoying the actual moment.
As a Miss, did you ever suffer from sexist attacks?
At my election I was 19 years old, I lived this year or experience very serenely. Then, I spent 6 years as sports journalist for Eurosport with just guys—it could have been tough, but I received a nice welcome. I never felt a single iota of sexism, just a few comments on my clothes... Example? For my first take of Hors Piste Le Mag, I wore a perfecto blouson. Upon leaving the set, a journalist said to me: "you were great, but in your place, I would have worn a wool sweater of something that referred more to skiing! "
As women, it's important to insist on our rights. Every year, I present Rire contre le sexisme (Laughing against Sexism). Artists, humourists, actors, singers intervene to participate in the debate.
What did you learn from this experience as a Miss? Would you advise it to your sister?
In a certain way, my sister lived it vicariously through me and it was not her dream at all. She knows how intense and exacting it is; we did not see each other for an entire year. On a professional level it was a real accelerator but it needed confirmation. I really had to go all out in order to erase the image of the crown and the scarf: I finished my studies, graduated with a Master 2 in Journalism, in order to feel legitimate.
How do you react to criticism, notably on the social networks?
I read all the comments—good and bad. I consider that all the remarks are constructive, and I always answer when they are founded. As for haters, best to ignore them.
Beauty Miss, journalist and now entrepreneur with the opening of your Vida restaurant. Tell us more.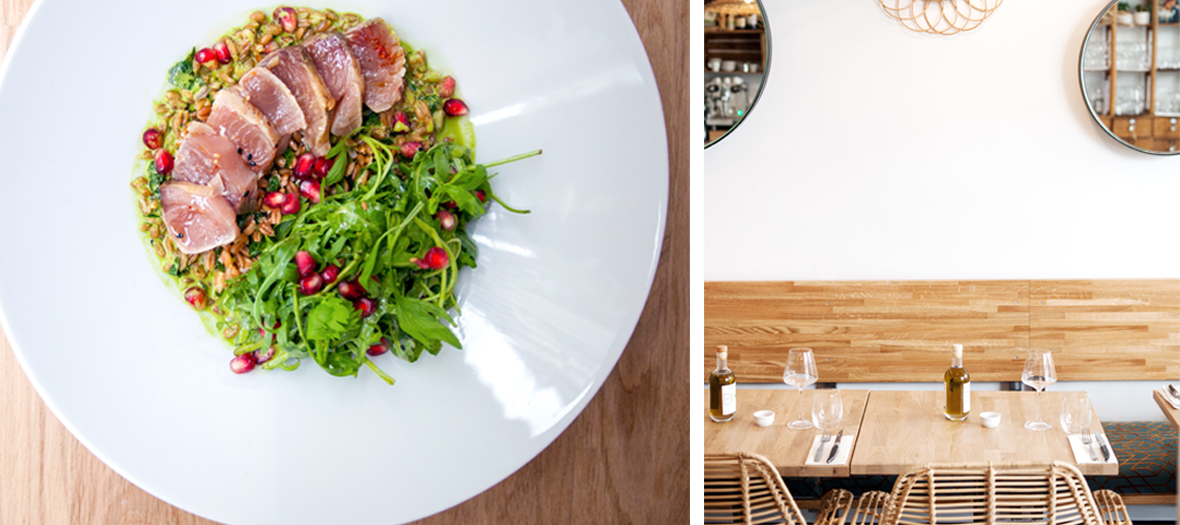 The idea popped up when I was working on the recipes for a book with Juan. At Vida, we offer a vegetal menu featuring seasonal fruit and vegetables for lunch and gastronomic in the evening.
More info on Vida.
You must have a sinful pleasure?
I am from Brittany and more specifically from Brest. So It's impossible for me to resist a nice buckwheat pancake or a wheat flour crêpe with a dab or salty butter. And the kouign amann, OMG!
On the 21st of June your will be presenting the Fête de la musique live on France 2. Are you nervous about going on the air? What are your anti-stress techniques ?
I always have a certain apprehension, it's necessary. One hour or 45 minutes before the show, I take at least 15 minutes in my bubble to practice moon breathing (or alternate inhaling): thumb blocking my right nostril, index in the middle of the forehead, I inspire with my left nostril, then I expire with my right nostril blocking the other one with my ring finger, it helps me create a void. I also place a few drops of essential lavender oils on my wrists.
We saw you all over the world on the networks…a secret project?
I participated in the filming of 6 shows for RMC Découverte that will be aired in the Fall. It's a mix between Rendez-vous en terre inconnue and Top Gear: I go off by car with a French personality to discover the most extreme "off roads" of the planet. Colombia, Bolivia, Montenegro, Madagascar… It's quite roots, but you will see…I really enjoyed it!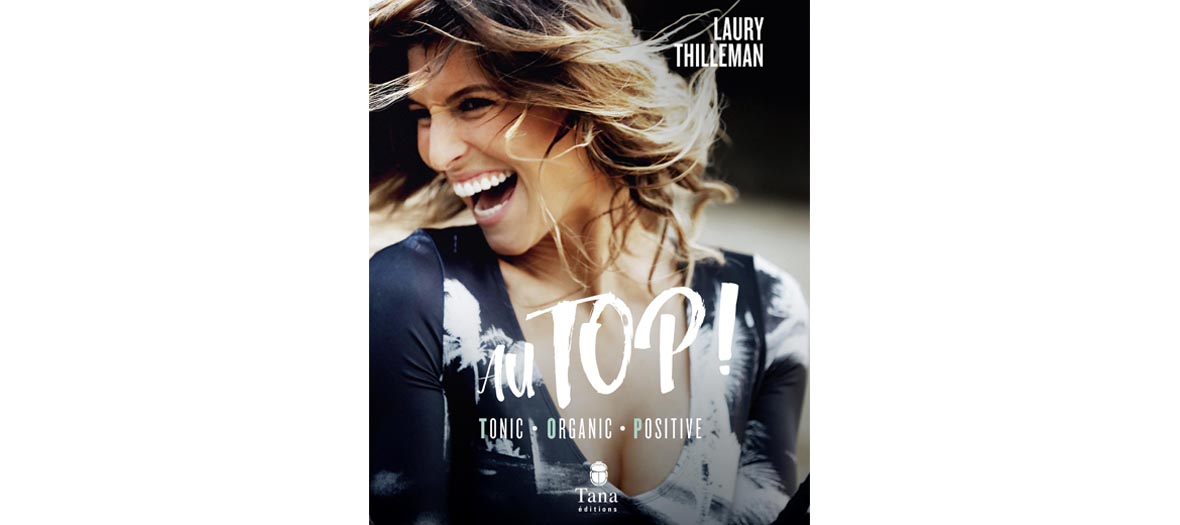 Au TOP by Laury Thilleman, Tana editions €19,95.
Also check out the new hot entrepreneurial gals and 5 steps for a successful professional reconversion.