Save the date  Sunday 7 July, escape 20 minutes out of Paris for a wild brunch on the amazing estate of Château de Bouffémont. This very glam Garden Party is already the high meeting point of the in crowd and other it-girls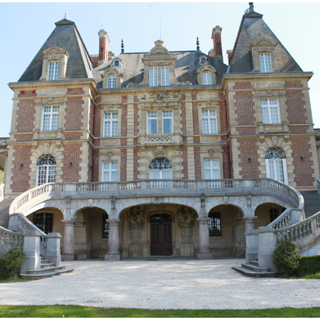 Enough with cheap buffets, here you can nibble from it food trucks that will be parked in the gardens of the castle. Dig into the amazing burgers of Cantine California
To sip all evening : customized cocktails at the Cointreau Fizz Bar, healthy coconut water of the it- Ice Tropez drink, a sparkling fragrant made in Saint-Trop' wine.
And also:  trendy activities like the hairdo bar with Rapsodie headbands, cocooning treatments signed Quatressence and more surprising, massages in a giant bubble filled with oxygen, to the soundtrack of trendy DJs. Michael Creange and the famous twins, Adrien and Anthony, are expected at the turntables.
Careful places are only available through presales, reserve quickly to be amongst the happy few: panoramagardenparty@gmail.com
Tops ? Shuttles departing from Porte Maillot.
Garden Party Panorama, Sunday 7 July from noon to 9pm
Included presale drinks:
Regular Pass 60 €/VIP Pass100 €
Reservation by telephone on 06 26 33 46 54 or by email mail: panoramagardenparty@gmail.com
Shuttle reservation on 06 25 24 09 97
All the information here