There is good news for Parisiennes who are not going to hit the ski slopes this year: we discovered a new hot spot in the 16th ! Just schuss over to Il Cottage for a really fab raclette-fondue and a huge warm terrace. It almost feels like being in Val d'Isère or Méribel!
You instantly feel as though you were partaking in the atmosphere of a cozy and chic high altitude restaurant with wooden chairs, virtual fireplace, big sofa and deer heads in origami. Die-hard smokers are going to adore the ultra warm terrace to sip a nice cocktail without taking off your parka­—or staying longer for an extended happy hour.
A la carte? Check out their Chalet formula (24 €) with an incredible Italian raclette or fondue (3 Italian cheeses, tomatoes and basil), salad, charcuterie, potatoes... To be washed down with a nice red Savoyard wine.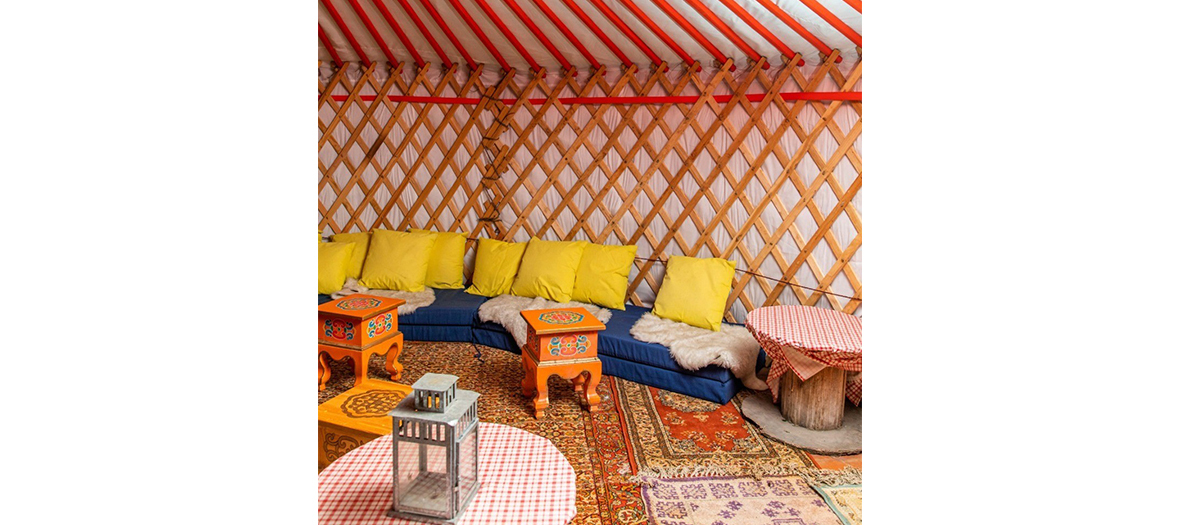 The must: privatizing the yourte, perfect for a big dinner with the gang. (300€)
By Julie Levy @levyjulie